Aiways vs Tesla - who is better?
Jul 21,2022 | Chloe Lacour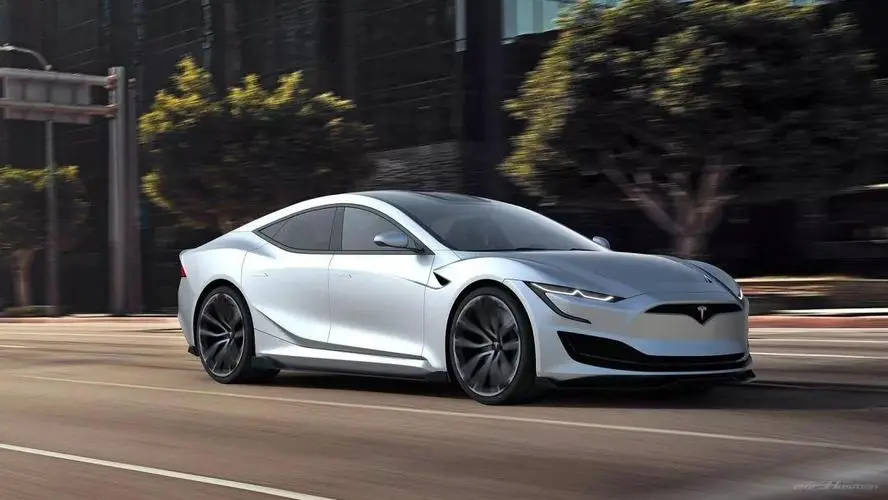 Both Tesla and Aiways are focused on making electric vehicles, but they do it in completely different ways. Aiways focuses on manufacturing cheap, competitive, and affordable electric vehicles for the masses, while Tesla is the reference electric car brand with the highest enterprise value of any car brand in the market.
That makes a world of difference in how well both brands do in manufacturing and selling their cars. Tesla has become synonymous with the electric car, while Aiways is a relatively unknown electric car startup that's just beginning to scratch the surface of the electric car industry.
Comparing these two companies is therefore like comparing the hottest and most desirable product in a given category to its cheap and relatively unknown "competitor". Even though Aiways offers promising cars, they can't compete with Tesla in any way.
The world of electric vehicles is growing rapidly thanks to Tesla. The reason for the existence of the Aiways company is that Tesla created the demand in the market. However, if Aiways continues to offer competitive and affordable cars, the company could gain a higher profile in the auto industry.
Aiways – Brand overview
Aiways is one of many Chinese electric car startup brands hoping to break into both the European and US markets in the coming years. Their goal is to produce cheap but well-made electric cars that can compete with existing brands in terms of both value for money and technology.
That doesn't mean Aiways wants to compete with Tesla, Audi, BMW, Porsche, Mercedes, Rivivan, Lucid, or Polestar, but rather with Kia, Hyundai, Toyota, and Honda. This is to be done by offering similar vehicles at a slightly lower price.
The only currently competing Aiways model is the U5, which has a 63kWh battery capable of about 250 WLTP miles between charges. It takes around 30 minutes to charge the U5 from 20% to 80% using a fast DC charger, while a slow AC charger can charge the U5 from 20% to 80% in around 8-10 hours.
All Aiways models are currently equipped with a single electric motor that has an output of around 150 kW (201 hp). It seems like Aiways is taking all the right steps to become a competitive electric car brand in the years to come, but only time will tell if that will ever be the case.
Tesla - Overview of the brand
It's almost impossible to talk about electric vehicles without mentioning Tesla at least a dozen times, because the company single-handedly created the electric car market. Tesla initially seemed like a semi-promising and overly ambitious brand, but today the company is valued at more than $1 trillion.
Therefore, comparing Tesla to Aiways is pointless because Tesla is the king of the mountain when it comes to electric vehicles. The Tesla Model Y is currently the closest "competitor" to the U5, and the Model Y offers an entry-level 60kWh battery that can do more miles than the U5.
The Model Y is available with a larger 82kWh battery that can travel up to 300 miles on a full charge. However, where Tesla outperforms Aiways and every other electric car brand in the world is the ability to rely on a Tesla-owned network of charging stations.
Tesla is on a different level compared to Aiways, and Aiways will hardly ever be able to reach the same status.
Tesla – What does Tesla mean for the automotive industry?
The automotive industry is a pretty cruel and tough world for new brands because it takes a lot of money to even get into the market. However, what Tesla has managed to do is single-handedly dominate the auto industry after only a few years in the market.
This means Tesla has practically demonstrated that it's still possible for a newcomer brand to achieve iconic status in the automotive industry in a relatively short amount of time. It's unlikely that Aiways will be able to do that because they've focused on a more "normal" market segment.
When Tesla started making sensible cars, the entire auto industry had to adapt to catch up. Today, almost every major player in the automotive industry offers its own version of the electric car, and none other than Tesla has been the catalyst behind it.
FAQ section
Does Tesla Make Great Cars?
Tesla's market value is record-breaking right now, even if its cars aren't perfect. While it's true that Tesla makes competitive cars, these cars are somewhat inflated by their popularity and popularity, as they're neither perfect nor anywhere near the quality of some of their competitors.
However, Tesla strives to improve its cars with each newer model, so it's safe to say that upcoming Tesla models should be better. Be that as it may, some still think Tesla is overly ambitious because the company has a completely different mindset compared to other more "serious" automakers.
Which is the best Tesla model?
The Tesla Model 3 is currently the best car Tesla offers because it strikes a perfect balance between cost, price, and features list. Some people don't like Tesla's interior design because there's no instrument cluster, but that's Tesla's new mindset, as mentioned earlier.
Either way, the Model 3 is the most convenient and logical electric car you can buy right now because it's great to drive and offers many Tesla-specific features like Autopilot and the ability to use the Tesla Supercharger network.
Will Aiways become even more popular in the future?
Aiways is sure to become even more popular in the future as the company continues to produce competitively priced and decent cars. It's true that the current market is desperate for cheaper electric cars, and if Aiways can meet that demand, the company is likely to become much more popular in the future.
There are a few factors that Aiways lacks and those are safety, design, and overall appeal. Safety should become a bigger priority for the Chinese automaker if it wants to become a major player in the electric car segment, and design is something that should be much easier to achieve given current electric car design trends.
Related Articles
Polestar vs. Tesla Reliability - Which Is Better?
Comment
Back to BLOG.