Can A Tesla Be Serviced Anywhere?
Jul 27,2022 | Chloe Lacour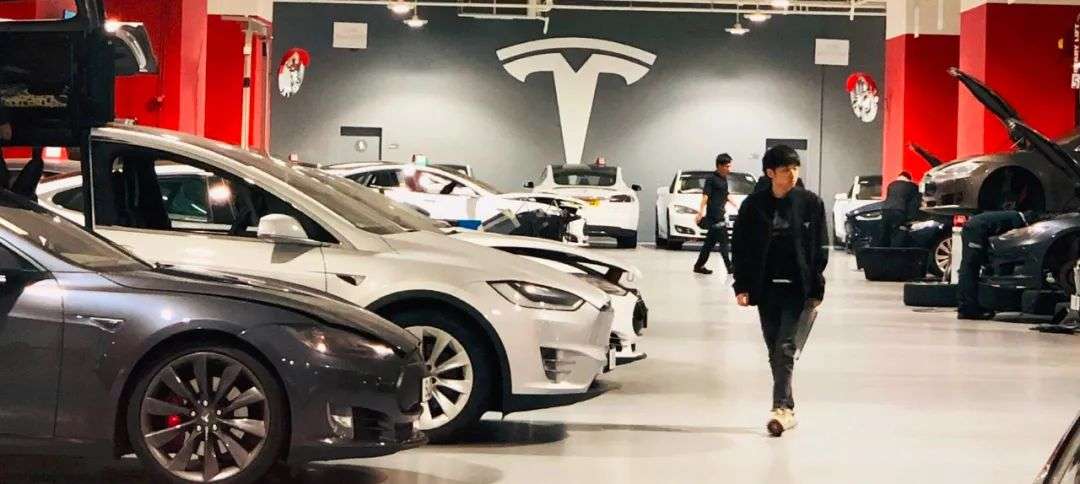 Unlike internal combustion engines, a Tesla does not require regular maintenance. That's because it has fewer moving parts, minimizing the breakdowns common to ICE cars. Can you still service a Tesla anywhere?
Yes, you can have your Tesla serviced anywhere. However, some maintenance can be performed anywhere, while others must be performed at a Tesla Service Center. However, if you choose to have service outside of a Tesla Service Center, the warranty may be void.
So if you are commissioning your Tesla outside of a Tesla Service Center, there are few services that can be performed by non-Tesla technicians and mechanics. Most of them can only do general maintenance such as B. changing the tires and turning the wheels. However, when it comes to serious issues like battery repair, it should be done at a Tesla service center.
Another problem that arises when taking your car to a non-Tesla service center is the difficulty in obtaining replacement parts. Most Tesla parts found in the aftermarket are typically from used Tesla vehicles. If you need Tesla parts, you must purchase them directly from the company.
Also, the Tesla is a sophisticated car that requires special attention to handling. That is why it is important to use the services of specialized Tesla engineers who will take care of your car. In addition, Tesla has the specialized tools needed to properly repair and maintain your vehicle.
How do I schedule a Tesla service appointment using the Tesla app?
If you would like to schedule a service appointment using the Tesla App, you should follow the steps below:
Open the Tesla app and click on "Service".
Choose the topics you would like covered
On the Details screen, provide a detailed description of the problem with your vehicle. Also, add photos related to the topic. However, the photos are optional.
Enter the address of the service center where you would like your vehicle to be serviced.
Confirm the day and time that works best for you.
Make sure the information you provide is current. If you want to receive automatic SMS updates, you should provide your phone number. However, you can still reschedule, cancel or add more information to your service appointment if you wish. Just follow the right steps to do so.
How does the Tesla mobile service work?
In addition to choosing a Tesla Service Center, you can also opt for mobile Tesla Service. However, the Tesla mobile service does not cover all services. However, if the service you require can be performed by a Tesla mobile service technician, your vehicle will be serviced where it is most convenient for you.
Before you can use the Tesla Mobile Service, you must verify that it is available in your area. If not, you must select a Tesla Service Center. To schedule mobile service, you must access the Tesla Mobile App. The app will guide you to choose a date, time, and address where you would like the service to be performed.
FAQ
Does Tesla need an annual maintenance service?
No, Teslas don't need an annual maintenance service. However, the manufacturer recommends that various Tesla models should be serviced after a certain period of time. For example, Tesla recommends that Model S owners have their vehicles serviced every 2 years, Models X and Y every 4 years, and Model 3 every 6 years.
If you feel like your car has a problem or something is wrong, you can always bring your Tesla in for service whenever you feel like it. Because Tesla doesn't require regular maintenance like ICE cars, this car is cheaper to maintain than its competitors in the long run.
The only part of a Tesla that needs to be checked or serviced annually is the brake calipers. Tesla recommends that customers clean or lubricates their brake calipers every 12 months or 12,500 miles. It's important to note that this applies to Tesla customers in cold regions. If you live in a hot region, this is not a problem.
Does Tesla have service centers?
Yes, Tesla has multiple stores and service centers around the world. Tesla currently has a total of 100 service centers and 438 stores around the world. That number is quite low considering how many Tesla cars are built each year. As a result, many Tesla customers have to wait days or months to have their car serviced.
Does Tesla charge for mobile service?
Yes, Tesla charges mobile service fees. You can pay the service bill through the company's application. Plus, mobile service is a hassle-free experience that saves you time and allows you to diagnose the issue faster than visiting a Tesla Service Center.
The only problem is that Tesla's mobile service is currently limited to North America. However, this service is growing fast and will soon be available in all regions.
Is Tesla expensive to repair?
While Tesla doesn't break down as often as gas-powered cars, when it breaks down due to an accident or any other reason, the repairs are always expensive. Also, it can take days or even months to get your car fixed since Tesla has limited service centers.
Does a Tesla need an oil change?
No, Teslas do not require an oil change. In addition, you don't have to change the fuel filter or spark plugs, and you don't have to carry out any emissions tests as with ICE vehicles. Since Teslas are electric cars, the brake pads don't even need to be replaced because they don't wear out as quickly due to the energy being fed back into the battery.
Bottom line
All in all, a Tesla can be serviced anywhere. However, Tesla does not have any dealers but operates its own workshops and service centers. Still, not all Tesla issues can be diagnosed by a third-party technician. As such, you may need to take your Tesla to a Tesla Service Center if your car needs serious service like battery replacement. However, if you want to have a tire changed, you can take your car to any third-party workshop. The only problem is that you risk voiding the warranty if something goes wrong.
Related Articles
Comment
Back to BLOG.