How and Against Whom Has Tesla Lost The Race For Affordable Electric Cars
Aug 20,2022 | Chloe Lacour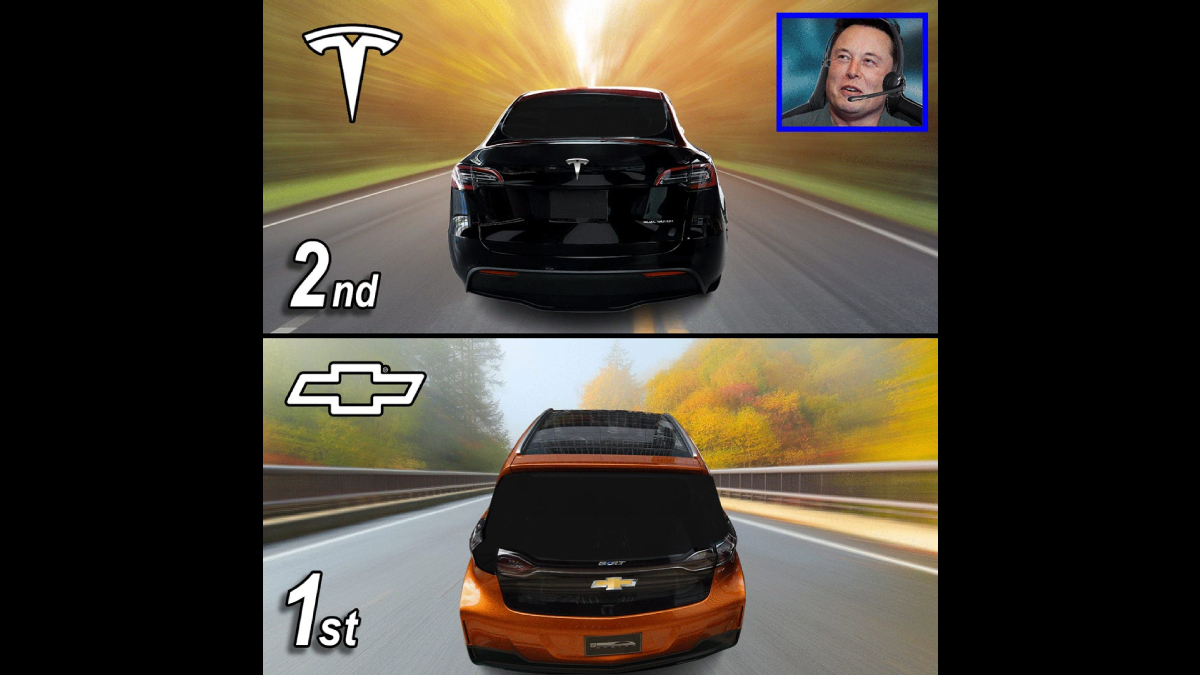 Sixteen years ago, Tesla CEO Elon Musk announced his goal of building the first truly affordable electric family car. Now another company has beaten him to it.
In August 2006, before Tesla had built its first electric car, Elon Musk published his first "Master Plan" for the company with a singular goal: to transform the environmentally unfriendly auto industry into an environmentally friendly one by the sale of expensive electric cars that would finance the development of affordable ones. "When someone buys the Tesla Roadster sports car, they are actually helping to pay for the development of the low-cost family car," Musk wrote.
Since then, Tesla has released four models cheaper than the $98,000 Roadster it started in 2008, but none have been affordably priced or achieved Musk's repeated goal of becoming a true mass-market brand. Instead, the company has stayed focused on luxury-priced cars: Teslas start at around $50,000 and the average sales price is $68,000, according to Kelley Blue Book. That's well above the $30,000 to $45,000 price range that most industry watchers believe is the sweet spot for "the low-cost family car" Musk envisioned, a sweet spot just hit by one of Tesla's most unlikely rivals.
Tesla has lost the race for affordable electric vehicles to General Motors, which fueled the creation of Tesla after exiting the electric vehicle business 20 years ago. The Detroit-based automaker will offer its 2023 Hatchback Bolt for just $26,600, cutting the previous sticker price by $6,300. The slightly larger Bolt EUV, equipped with a high-end audio system, rearview mirror with a camera, sunroof, and Super Cruise for hands-free highway driving, costs just over $34,000. And GM is offering another budget EV next year: an electric Equinox crossover that gets 300 miles per charge at a price of $30,000, which is in line with gas-powered rivals like Honda's CR-V and Toyota's RAV4. .
"GM was the first full-line manufacturer to bring an affordable, long-range electric vehicle to market with the Bolt EV when it launched in 2017, and that remains a priority," GM President Mark Reuss told Forbes. without commenting on Tesla. Ruess says GM decided to reintroduce the Bolt at the "lowest price on the market" to "help drive sales and adoption of electric vehicles."
Soon they could be even cheaper. A proposed extension of federal tax credits for electric vehicles is making its way through Congress in the so-called Inflation Reduction Act of 2022. The bill, if passed, could lower the effective base price for a Bolt from five passengers under $20,000 through a new $7,500 Tax Credit, available at the time of purchase.
Making electric vehicles cheaper is vital as rising greenhouse gas emissions cause increasingly intense heat waves, droughts, and storms. That's because oil-powered cars and trucks are the number one source of US carbon emissions (accounting for more than a third last year). To dramatically reduce them, electric vehicles need to go mainstream, and making them affordable for the average American is a necessary first step. There are also potential bragging rights for companies that do.
"Having the 'most affordable EV' moniker right now is not a bad marketing move," says Jeffrey Schuster, president of the global forecasting unit at researcher LMC Automotive. "I suspect they're not gaining anything from Bolt at that price, but they're not doing it by a margin. They are doing it for awareness and market share, and to get vehicles out. Same thing with a $30,000 Equinox. It's about trying to bring electric vehicles into the mainstream and also obviously eroding Tesla's dominance in that segment."
"GM was the first full-line manufacturer to bring an affordable, long-range electric vehicle to market with the Bolt EV when it launched in 2017, and that remains a priority."
Mark Reuss, Chairman of GM
The Detroit-based automaker's price moves appear particularly aggressive as rising costs for batteries, semiconductors, raw materials, and other components needed to make vehicles have pushed up overall auto prices, especially electric vehicles. The average new electric vehicle cost more than $66,000 in June, according to KBB, mainly because Tesla's high volume of U.S. sales pushed prices up substantially this year, citing inflation pressure, and it doesn't say when or if they will come down. they will go down
"We have raised our prices… quite a few times. Frankly, they're at embarrassing levels," Musk said during Tesla's second-quarter earnings call. "But we have also had a lot of challenges in production and supply chain and we have crazy inflation. I'm hopeful, this isn't a promise or anything, but I'm hopeful that at some point we can lower the prices a little bit." Neither Musk nor Tesla has responded to requests for comment on GM's price moves.
It's worth noting that Tesla doesn't seem to mind losing the race for affordable electric vehicles, and for now it doesn't matter financially. Musk's Austin, Texas-based company reported $2.3 billion in net income in the second quarter of the year despite large production losses due to Covid-related shutdowns in China, the main source of Tesla earnings. With its high prices, the company enjoys profit margins that are the envy of the larger traditional automakers.
"Tesla's focus has evolved over time and become more of a luxury brand," says Jeffrey Osborne, an equity analyst who covers Tesla for Cowen. "The decision by two earnings calls to focus on the humanoid robot Optimus Prime and not the mass-market vehicle suggests it's a turn Tesla is happy with."
In the first half of the year, Tesla reported a gross margin in its auto business of 30.6%. By comparison, GM's EBIT-adjusted margin for its overall operations was 8.9%. And because the company continues to see high demand globally, especially for its $66,000 Model Y crossover, it's using most of its current factory capacity to meet it; there is little pressure to add cheaper models.
"Selling too many cars at too high a price or too profitable is not a problem for an automaker," says former Tesla battery engineer Gene Berdichevsky, CEO of Sila, a maker of battery anodes. "That's creating something that people really want. It's like how people buy an iPhone versus any other phone. They want it even if it costs more."
"Having a 'most affordable EV' moniker behind you right now is not a bad marketing move."
Jeffrey Schuster, LMC Automotive President
Since the arrival of Tesla's Model S sedan a decade ago, Musk has worked to make the brand synonymous with high performance, speed, and cutting-edge technology, like over-the-air upgrades that allow existing vehicles to gain new kinds of features and Autopilot driver assistance (which doesn't do what its name implies and has run into regulatory trouble). These are the kinds of things that set Tesla vehicles apart, increase their convenience, and help them command premium prices.
But luxury prices won't lead to the kind of mass adoption of electric vehicles that Musk has always mentioned as Tesla's goal. And according to Fisker Inc. CEO Henrik Fisker, a veteran designer who designed premium cars for BMW, Aston Martin, and, briefly, Tesla, Musk's company may now fall victim to his success. "It's very difficult for a luxury car company to make a cheap car," he says. "It's easier to start from the other side."
Certainly, GM's Bolt won't be mistaken for a luxury car. Unveiled in late 2016, it is built in Orion, Michigan, using a small vehicle platform created by GM's South Korean unit. In terms of style, it's cute at best, rather than sexy, and it reeks of practicality. Acceleration is snappy and freeway merging is a breeze, though it lacks the raw centrifugal force of a Tesla. Although classified as a subcompact, the cabin is roomy, especially for rear-seat passengers, and it can carry a lot of stuff when the rear seats are folded down. It was named North American Car of the Year in 2017, selling around 23,300 units in the US that year, making it the third best-selling EV behind Tesla's Model S and Model X SUVs.
"Selling too many cars at too high a price or too profitable is not a problem for an automaker."
Gene Berdichevsky, CEO of Sila
It was remodeled and refreshed in late 2020, including with the addition of the slightly larger Bolt EUV, and got off to a good start before faulty batteries supplied by LG triggered recalls in 2021. The electronics company agreed to pay GM around 2 billion dollars for the matter and, after a break in sales and production of months, a new package was presented this year. As a result, GM's price cut seems as much a mea culpa for battery headaches as it is a shrewd marketing move. And while the Bolt's size and versatility make it an attractive vehicle for city dwellers, it lacks the bulk and power of the larger crossovers and pickups that Americans can't help but buy (at least when gas is cheap). was cheap). "It would have worked better in Europe than here because the North American market is always looking for an SUV," said Michael Simcoe, a GM design executive who oversaw the Bolt EUV's design.
But the Bolt is just the opening salvo in the battle to outsell Tesla and expand the market for battery-powered vehicles. The larger Equinox and Blazer models coming in 2023, while slightly more expensive than the Bolt, fall squarely within the popular mass market of compact and midsize crossovers. They will have a driving range of more than 300 miles or more per charge using the company's low-cost batteries and lighter, cheaper EV architecture. An electric Silverado pickup is coming soon, priced at $40,000, to compete with the $40,000 Ford F-150 Lightning and Tesla's Cybertruck. At the high end, GM has luxury electric Cadillacs and Hummers that sell for more than $100,000 on the market.
All of these vehicles use GM's new Ultium system, which combines a higher-power, lower-cost battery pack, engine, and lighter-weight body architecture created specifically for electric models. Ultimately, they are part of CEO Mary Barra's goal to sell 1 million electric vehicles a year by 2025. "Recent advances in lithium-ion battery technology and development work help make electric vehicles a reality. affordable, high-mileage electrics with great design and performance," says Reuss. "When more customers can experience the benefits of EVs, from home charging to instant acceleration, great ride and handling, and zero emissions, they won't look back."
Obviously, GM is not alone in targeting a broader swath of the US market. Prices for numerous models, including Ford's F-150 Lightning and Mustang Mach-E crossovers and small electric SUVs from Volkswagen, Hyundai, Kia, Toyota, Subaru, and startup Fisker Inc., all start between $30,000 and $40,000.
Berdichevsky, who worked on early Tesla battery packs before starting his own company, believes the big automakers are trying to lower prices too quickly given the growing demand and tight supplies for batteries. "If what you're trying to do is build a fast-paced, sustainable business, you have to look for profitability in every car you ship and every battery you can get your hands on," he said. "It's a mistake to go to market before the supply chain is ready."
Related Articles
Tesla In 10 Milestones: A Look Back At A Puzzling Success Story
Comment
Back to BLOG.