How Does Tesla Autopilot Work?
Aug 08,2022 | Chloe Lacour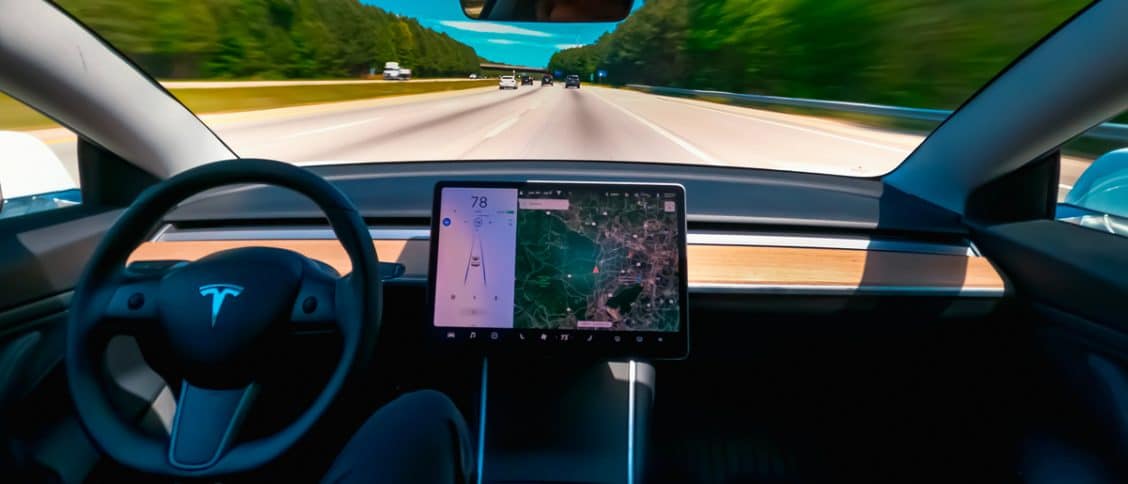 Have you decided to swap your thermal car for an electric one and more precisely a Tesla? The American brand of Elon Musk is one of the references on the market and explodes sales records each year and it is easy to understand why. Tesla electric vehicles offer top performance, whether in terms of range, speed, or acceleration, and they have many safety and connectivity features. Among them, we obviously find the Autopilot Tesla, the semi-autonomous, even autonomous driving system of the manufacturer. Want to learn more about Autopilot? Don't move, we explain everything about the Tesla system in this article!
Contents
1. What is Autopilot?
2. What features does the Tesla Autopilot have?
3. What is Autopilot capable of in France?
4. How to activate Autopilot on your Tesla?
5. The essentials to remember
What is Autopilot?
Before getting to the heart of the matter, it is worth recalling what the Autopilot developed by Tesla is. By Autopilot, we mean the semi-autonomous driving assistance systems available on Tesla since 2014. If only Model S sedans were concerned at the beginning, all models of the brand are now equipped with the basic Autopilot, as well as several driving aids. Also, depending on the model, build date, and software version installed, system capabilities may vary.
To work, Tesla's Autopilot simulates the behavior of a human brain and uses no less than 48 networks to process the images and data collected by the cameras and sensors on board the electric car up to 2,300 times a day. second. Likewise, the system imagined by Tesla is capable of calculating 1,000 different variables to adapt to each situation on the road.
What are the features of the Tesla Autopilot?
We explained it to you, to work the Autopilot needs cameras and sensors and Tesla vehicles have a lot of them on board. The latest version of the system then integrates 9 front and rear cameras with a range of between 50 and 250 m. They then make it possible to analyze the entire environment around the car using more or less wide angles of view.
But that's not all since your Tesla is also equipped with 12 ultrasonic sensors placed around the vehicle with a range of 8 meters. Finally, you find a front radar with a range of 160 meters. This equipment makes it possible in particular to detect an obstacle in your path, even in unstable weather conditions.
This is how Tesla is able to offer level 2 semi-autonomous driving on these electric cars.
Namely: the majority of manufacturers offering level 2 semi-autonomous driving use this equipment, except that Tesla's software is much more efficient in terms of data processing and is regularly updated.
However, Tesla does not want to stop there and is now moving towards fully autonomous driving and according to the leader, who has been repeating this for several years already, it should this time be available in 2023
What is Autopilot capable of in France?
Currently, the Tesla Model S, Model 3, Model X, and Model Y include Autopilot as standard with:
the dynamic cruise control which adapts your speed to the surrounding traffic.
course-keeping assistance, which enables you to maintain your trajectory in a traffic lane delimited by markings on the ground, on the motorway, for example.
For an additional 3,800 euros, you can add several features with the improved Autopilot.
You then benefit from:
automatic lane change when you activate the turn signal on the highway.
Autopilot navigation that allows you to automatically take the right motorway exit.
car parking to help you park in a niche or in battlements;
auto exit to maneuver your vehicle in a confined space, especially from your smartphone.
from the smart auto exit, if you are within about 5m of your car, you can call it from the app to join you.
Finally, when configuring your Tesla, you can choose the Fully Self-Driving Capability option for $7,500. It includes the features mentioned above, as well as recognition and reaction to traffic lights and stops signs for the moment in Europe.
This option then has very little use, but the brand intends to add features, in particular, to make autonomous driving accessible. We imagine then that the prices are likely to climb and it can then be interesting to acquire it immediately if you wish.
Now that you know more about Autopilot, how do you use it on your vehicle?
How to activate Autopilot on your Tesla?
To use Autopilot on your Tesla, make sure you always keep your hands on the wheel. If this is not the case, the system will alert you via a message on the onboard screen and an audible alert.
Do you want to engage the dynamic cruise control? To do this, lower the gear lever of your Tesla Model 3 or Model Y once. If you have a Tesla Model S or Model X, simply pull the cruise control lever. For steer assist, pull the cruise control lever twice or press the shift lever twice, depending on which Tesla model you have.
Got Enhanced Autopilot? So, to trigger the lane change, hold the steering wheel and activate the steering assist. Then, to confirm, simply engage the turn signal in the desired direction. As for navigating on Autopilot, this happens on the touchscreen. Finally, for parking aids, you can use the Tesla application or the screen and put the reverse gear in the case of car parking, for example.
The main thing to remember
You now know how Autopilot works on Tesla electric vehicles! If several features are already available as standard or as an option, Elon Musk's brand plans to introduce autonomous driving in 2023 according to its latest statements.
Related Articles
Should You Buy A Tesla In 2022?
Comment
Back to BLOG.