How To Plan Your Tesla Trips?
Aug 11,2022 | Chloe Lacour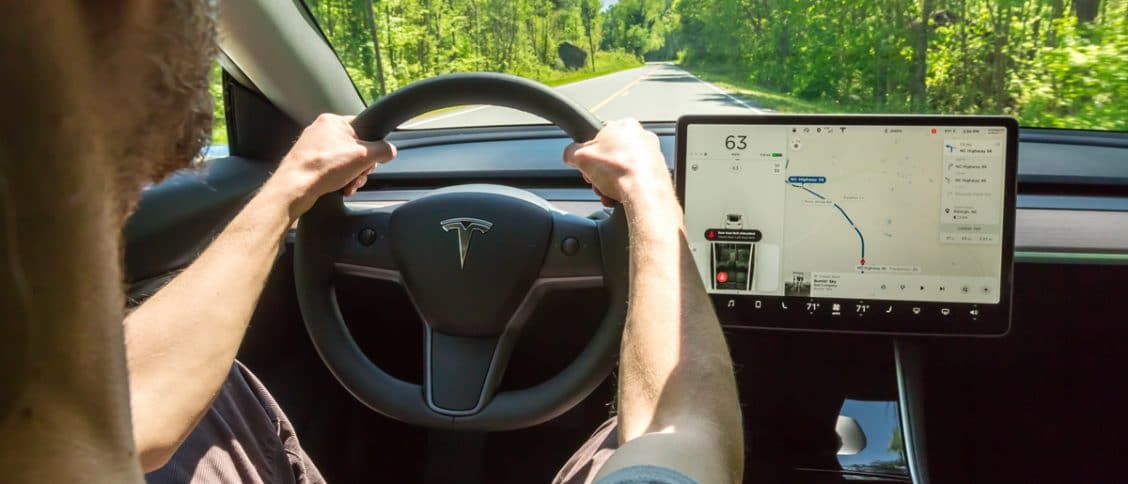 Are you now the proud owner of a Tesla and getting ready to hit the road for the weekend or vacation driving your electric car? If Elon Musk's brand technology allows you to travel several hundred kilometers without worrying about autonomy, you will necessarily have to take a charging break on a terminal or a Supercharger. Precisely, to plan your trip in Tesla and see the number of charges that awaits you, more and more applications and planners are emerging, starting with that of the Californian brand. To help you prepare for your long journeys in an electric car, we invite you to discover some essential tools to use urgently!
Contents
1. Tesla's Embedded System
2. Third-party scheduling apps
2.1Chargemap
2.2 A Better Route Planner (ABRP)
3. The essentials to remember
Tesla's Embedded System
Whether you are behind the wheel of your Tesla, on your smartphone, or in front of your computer, you can quickly and easily plan your trip in France but also anywhere in Europe. You just have to enter the starting address and the arrival address, then the tool generates the route for you with the stops to recharge, the duration, and the number of kilometers. If you go through the brand website, do not forget to specify the Model and the version you have.
You'll note that Tesla's trip-planning system doesn't offer an alternative route or desired remaining range upon arrival. However, the brand is constantly trying to improve its services and for the past few months, it has been offering a new feature that is very practical for long journeys.
Indeed, Tesla recently rolled out step-by-step navigation to its planner for all Model S, Model 3, Model X, and Model Y. To get it, make sure your electric car is up to date or updated. Tesla owners have been waiting for this feature for some time, especially since the brand does not integrate Android Auto and Apple CarPlay systems into its vehicles. Similarly, several third-party applications already offered this service… Tesla, therefore, had to get up to speed!


Third-party scheduling apps
Before presenting two very useful applications for any electric car owner, know that you have the option of installing a smartphone holder behind or to the left of the steering wheel of your Tesla to take full advantage of it.
Chargemap
We first find Chargemap, which in addition to allowing you to locate terminals in France and Europe, also takes the form of a payment card to pay for your recharges. When it comes to planning your journeys, Chargemarp now includes a route planner. To use it you must provide several information:
the starting point ;
the point of arrival;
the initial battery level;
the desired battery level at the end of the journey;
the stages of your journey;
the electric vehicle model;
the maximum speed at which you are driving;
or the type of road to avoid (motorway, toll, etc.).
As you will have understood, the service offered by Chargemap is very comprehensive and promises you an optimal journey at the wheel of your Tesla. You can then very well use this tool in addition to or instead of the onboard navigation of your vehicle.
It also allows you to locate nearby charging stations, whether they are from the Supercharger network or another such as Ionity or Fastned. Likewise, you know the status, availability, charging rate, and type of plug offered by the station at which you want to stop. The application really adapts to your itinerary and is therefore essential!
A Better Route Planner (ABRP)
The other application to have urgently on your smartphone is A Better Routeplanner or ABRP. Like Chargemap, this tool allows you to organize your long journeys in an electric car by adding stops dedicated to recharging the battery. When preparing your route you have the possibility to indicate your model, but also the level of load with which you leave and the type of stop you wish to make (fewer stops and long driving distances or short driving for many stops).
You also know the duration of your journey and refills and the application even takes into account your consumption, the weather conditions, and the traffic for journeys that could not be more serene. The ABRP application is free and now available in French, so download it quickly!
The main thing to remember
Whether you use your Tesla's navigation or one of the applications we have just presented to you, it is essential to plan your trip carefully before driving your electric car, if only to locate the charging stations. charging on your way. You will thus save time and you will spend a peaceful moment on the road for the weekend or the holidays on board your Model.
Related Articles
How Much Will A Tesla Model 3 Cost In 2022?
Comment
Back to BLOG.