Is Aiways As Good As Tesla?
Jul 21,2022 | Chloe Lacour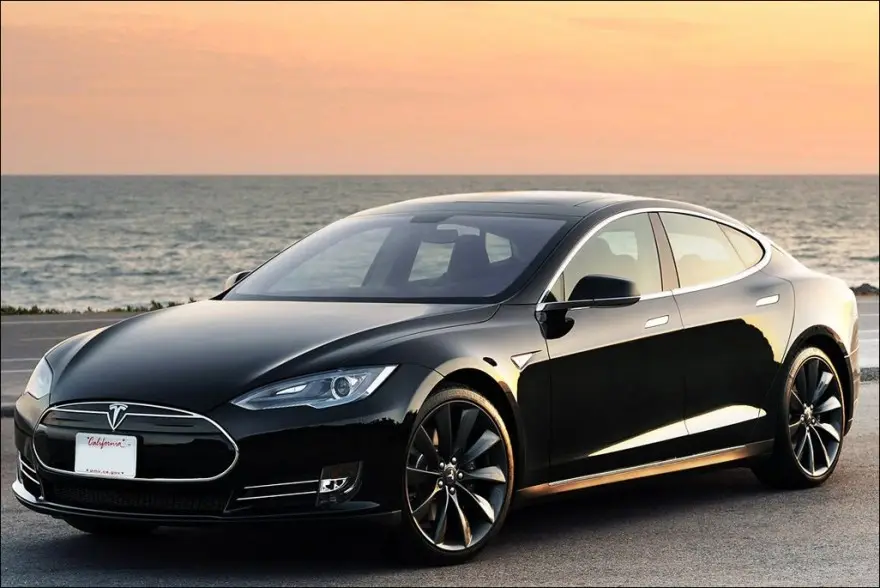 Aiways is a Chinese startup electric car brand while Tesla is the most popular electric car brand in the world. Aiways is valued at $5.7 billion while Tesla is worth $1.2 trillion. Comparison is difficult as both brand appeal and overall appeal between these two companies are worlds apart.
Tesla is the pioneer brand that practically started all the electric car craze with the Tesla Model S. Today, Tesla is the most valuable car company in the world because everyone believes the future is 100% electric.
Aiways, on the other hand, is a newcomer brand that almost nobody knows. Four different Tesla models are available today, while Aiways currently only offers the U5. Tesla focuses on making the most luxurious, fastest, and most technologically advanced electric cars, while Aiways focuses on the lower tier of the market.
Therefore, luxury, brand appeal, technology, desirability and safety all speak for Tesla, while Aiways only outperforms Tesla in the value department. Judging by the available data on companies' product strategies, this is unlikely to change in the coming years.
Aiways – brand overview
Aiways managed to design and develop the U5 in just over 3 years, which is certainly impressive. The Aiways U5 is selling well, especially in Europe, because it offers good value for money. Aiways will soon also offer the U6, which should increase public interest in Aiways.
Aiways is trying to break into the low-end electric car market because everyone knows that most competitive electric cars cost a lot more than a comparable ICE car. So a budget electric car like the U5 is indeed a great addition to the market.
The U5 has a 63kWh battery that allows for a range of up to 250 WLTP miles. All U5 models are equipped with a single electric motor with an output of 150 kWh (201 hp). You can charge the U5 from 20% to 80% in just over 30 minutes if you can find a fast DC charger, while slow AC charging takes 8-10 hours.
The U5 leads its class when it comes to space and ergonomics, being a fairly large car that costs less than some compact electric cars. When it comes to security, the U5 is rather questionable, but Aiways say they are working to resolve the issues.
Tesla - Overview of the brand
As mentioned in the beginning, Tesla is the most popular and valuable car company out there because Tesla makes the best electric cars. The biggest advantage Tesla offers is the ability to use the Tesla Supercharger Network while also offering class-leading autonomous driving technologies.
Tesla is a luxury car brand, while Aiways is an economy electric car brand at best. Almost everyone knows that Tesla makes the most desirable electric cars on the market, leading in many segments, most notably performance and technology.
Tesla is also known as a brand that isn't afraid to try new things. They're the least conservative car company out there because they're bold enough to redesign the essential aspects of driving. A prime example of this is the new yolk steering wheel in the Tesla Model S or the absence of the instrument cluster in the Model 3.
Tesla is likely to remain at the forefront of the electric car industry for a long time, meaning Tesla and Aiways are diametrically opposed in many ways.
Chinese EV Startup Brands vs. Luxury EV Brands
Aiways is currently one of the most popular Chinese EV brands, while Tesla is the most popular luxury EV brand. Therefore, it makes sense to compare the overall marketplace strategy of these two companies.
Tesla aims to appeal to an affluent, tech-savvy, and mostly younger audience with its vehicles because they prioritize technology, luxury, performance, and comfort. Aiways aims to satisfy the value-oriented buyer who simply wants an electric car, which is why nothing else sets Aiways models apart other than price.
Teslas are often bought by electric car enthusiasts who want to treat themselves to a piece of the latest 21st-century technology, while Aiways cars are bought purely for the sake of common sense. Additionally, the high-end luxury EV market is already crowded with many great EV options.
On the other hand, the cheap end of the electric car market isn't as well represented, and that's why these Chinese electric car brands exist in the first place.
FAQ section
Is Tesla the best electric car brand in the world?
Tesla certainly seems to be the best and most promising electric car brand out there, but that's hard to say since brands like Mercedes, Porsche, and Audi all offer higher-end electric car products. The biggest advantage Tesla has over all of these brands is its superchargers, without which Tesla cars wouldn't be as popular as they are.
Either way, Tesla can be considered the best electric car brand out there because it really offers a lot of advantages besides the charging stations. Most Tesla models offer a class-leading range, class-leading performance, and class-leading technology.
Will Aiways become even more popular in the future?
Aiways will most likely become even more popular in the future if they continue to offer well-made and cheap electric cars like the U5. The electric car market is in dire need of cheaper electric cars to transition to mass production, and if Aiways continues to deliver, the company could even spearhead the transition to mass production of electric cars.
Inexpensive electric cars are rare these days, especially those with a range of 250 kilometers. So Aiways is on the right track to becoming a relevant electric car brand in the future.
Is the Aiways U5 a safe car?
The Aiways U5 is a reasonably safe car, having only received a 3-star safety rating from Europe's leading crash testing organization, Euro NCAP. The U5 fell short when it came to side impact protection and some active safety features also left something to be desired.
However, Aiways is aware of this and is working to fix these issues. Chances are that newer Aiways models will be significantly safer.
Related Articles
Comment
Back to BLOG.