Is Polestar As Good As Tesla?
Jul 21,2022 | Chloe Lacour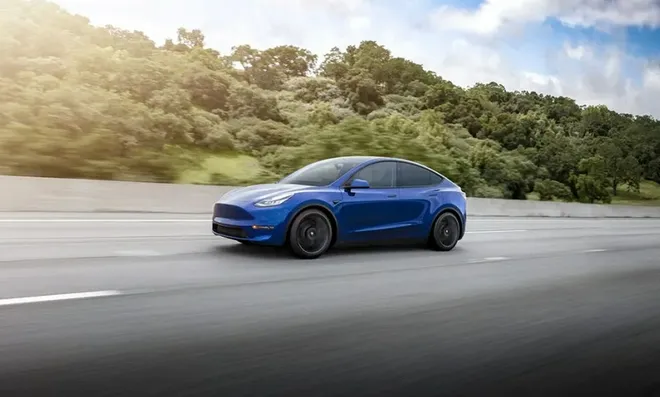 Both Polestar and Tesla are focused on developing luxury cars, and the Polestar 2 is a direct competitor for the mid-size Tesla Model 3 sedan. Polestar will launch at least three more models in the coming years, both with the Tesla Model S as well as with the Tesla Model Y to compete.
Between the two, Polestar offers better-finished cars that feature higher quality materials. Tesla, on the other hand, tops the charts when it comes to driving pleasure and technology. Another benefit of Tesla is the ability to use Tesla's advanced network of superchargers.
All in all, Polestar certainly makes cars that are even better than most Tesla models, but Tesla is better in terms of value, range, charging, popularity and technology. If you live in an area where there are a lot of fast charging stations, then the difference in charging and range isn't that big.
On the other hand, if you're not able to charge your car in the garage, or if there aren't that many reliable and easily accessible charging stations in your area, then Tesla is a far better choice. In any case, Polestar is as good, if not better, than Tesla in terms of quality, while Tesla is a cheaper offer in most cases.
Polestar - The brand and the models
Polestar is still a newcomer brand that only has one true production model to offer and that is the Polestar 2. Prices for the Polestar 2 start at around $45,900 for the entry-level model with no options whatsoever, but the realistic street price, You will pay for the Polestar 2 is somewhere between $50,000 and $60,000.
For such a price, the Polestar 2 doesn't offer class-leading qualities in terms of range, as the long-distance Polestar 2 can do at best 220-270 miles on a full charge. The maximum charging power of the Polestar 2 is 140 kW, which means that you can charge the Polestar 2 from 10% to 80% in around 30 minutes.
All in all, Polestar makes luxury cars with the high build quality and lots of premium materials. Polestar shares many parts with Volvo, meaning there's a clear resemblance between the two, both inside and out. Maintenance and reliability should also be slightly better than Tesla, as Tesla offers below-average reliability.
All in all, Polestar appears to be an exciting new brand that rivals Tesla in terms of quality, design, comfort, safety, and driving experience.
Tesla – The Make and the Models
Tesla is one of the most popular car brands in the world today, which also means it is the reference brand for electric vehicles. Tesla currently offers the Model S, Model 3, and Model Y, and all three top the electric car charts for many reasons.
The Tesla Model 3 is arguably the best electric car on the market right now, starting at just under $40,000 and offering more range and performance than the Polestar 2. The Tesla Model S Plaid is the second fastest car in the world, just behind the multi-million dollar Croatian Rimac Nevera Hypercar.
Finally, the Model Y is the latest Tesla model, occupying more or less the same market position as the Model 3. However, the Model Y offers a slightly elevated driving position and significantly more room for rear passengers.
Either way, Tesla is best known for its automated driving and ability to use the Tesla Supercharger network. Tesla is better than Polestar when it comes to value, range, desirability, technology, and a more dynamic drive.
Best EVs on the planet
Both Tesla and Polestar make great electric cars, but there are many brands that arguably make better electric cars, such as Porsche, Mercedes, Lucid, Rivian, and Audi. The Porsche Taycan Turbo S is the most exciting sports EV on the market, closely followed by the Audi e-Tron RS GT.
The Mercedes Benz EQS and the Lucid Air Dream are the two most luxurious and comfortable electric vehicles in the world. Rivian just launched two SUV models that are considered to be the best electric SUVs you can buy right now.
All in all, the world of electric cars is constantly being bombarded with new models and will probably continue to be so for a long time.
FAQ section
Why should I buy a Tesla and not a Polestar?
You should buy a Tesla rather than a Polestar if you want to maximize the range of your electric car and take advantage of Tesla's Supercharger network. Tesla currently offers more models, making it easier for you to meet your needs based on what type of car you want the most.
In addition, Tesla offers higher-performing vehicles that also benefit from superior autonomous driving technologies. Tesla cars are also more sought after and attract more interest in the used car market.
Why should I rather buy a Polestar than a Tesla?
You should consider buying a Polestar over a Tesla if you're interested in a slightly different car that doesn't appear on the radar. Because Volvo stands behind Polestar, you can be sure that Polestar vehicles are comfortable, spacious, and safe all around.
You should also go for a Polestar over a Tesla if you want a higher quality product with a better exterior and interior design. The interior of a Polestar is designed more sensibly and not as sparsely as with most Tesla models.
Is Tesla more efficient than Polestar?
Tesla is indeed more efficient than Polestar because Tesla manages to get a longer range with a smaller battery. The top-of-the-line Polestar 2 has a 78kWh battery, while the entry-level Tesla Model 3 comes with a 60kWh battery.
Polestar claims that the model with the 78kWh battery can go 270 miles between charges, while most field tests have shown the Polestar to be closer to 200 miles than 270 miles of range. Tesla's entry-level model with a 60kWh battery claims it can do 267 miles on a full charge, but it actually does 250 miles, which is far better than the Polestar 2.
Related Articles
Can BMW Use The Tesla Supercharger?
Comment
Back to BLOG.