Top 16 Tesla Model 3 & Y Accessories You Must Have
Mar 26,2022 | Chloe Lacour
Top 16 Tesla Model 3 & Y Accessories You Must Have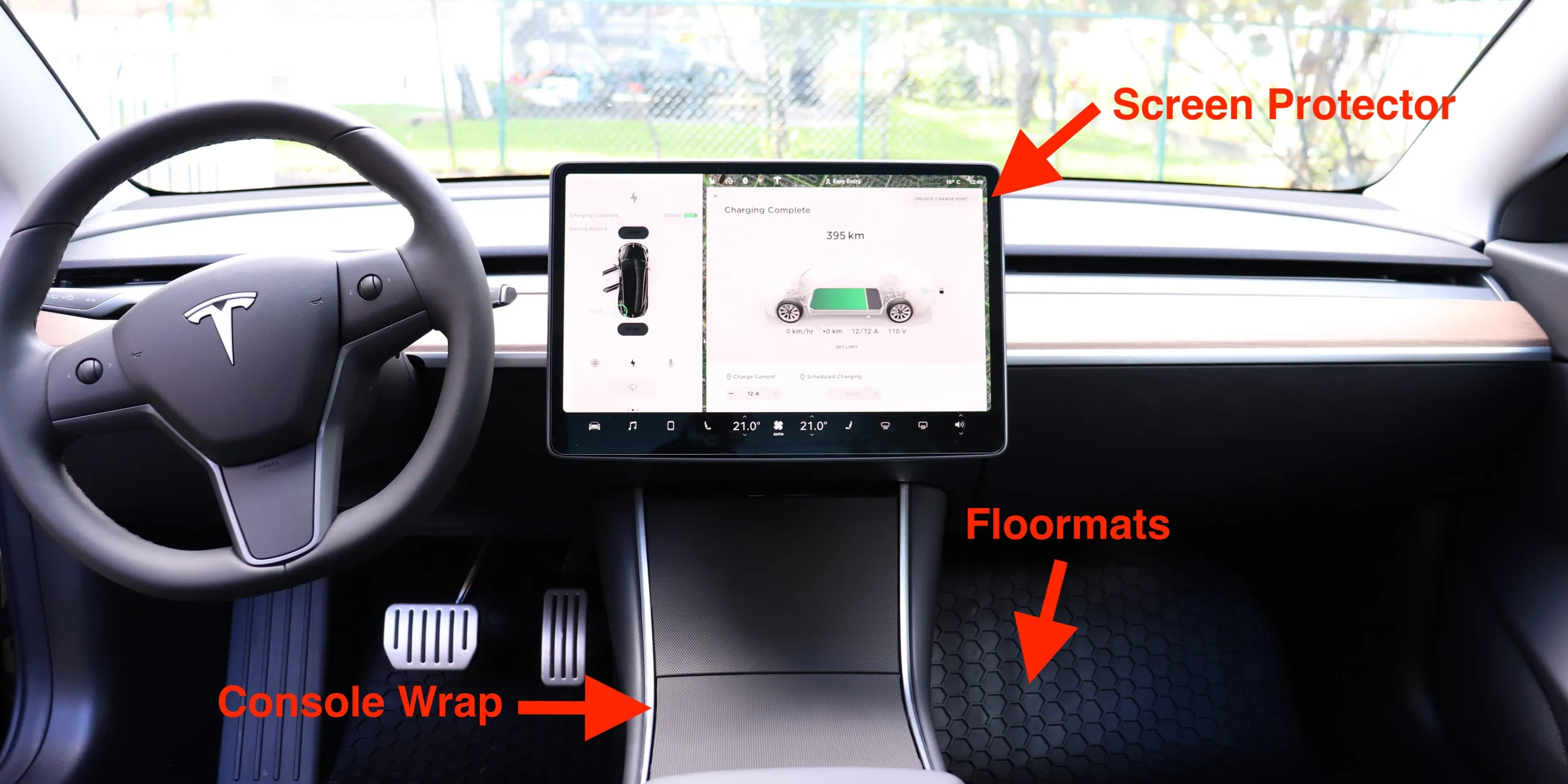 It's been Fives years since Tesla began production of the Model 3, and the aftermarket accessory space has evolved significantly, with hundreds of thousands of electric vehicles on the road.
There are now numerous must-have Tesla accessories as well as several luxuries to consider.
Here are a few of our favorites.
When you buy a new Tesla Model 3, it comes fairly well-equipped, but it still requires a few accessories — some common to all cars, and others unique to the Model 3.
Some of the items on the list are not "necessary," but they are very convenient and, in my opinion, improve the Tesla ownership experience.
I tested a wide range of products in order to compile a list of what I believe to be the best Tesla accessories, primarily for the Model 3.
Here's a quick list, and you can read more about each of them further down:
1. Tesla Model 3 & Y Armrest Cover($26.66)
2. Tesla Model 3 & Y Door Handle Decorative Cover Sticker ($24.44)
3. 2021 2022 Tesla Model 3 Front Trunk Mat ($45.55)
4. Tesla Model 3 & Y Console Tray ($37.77)
5. Tesla Model 3 & Y Carbon Fiber Spoiler 2021 ($36.66)
6. 2017-2022 3d Tesla Model 3 Floor Mats ($70.99)
7. Tesla Key Fob Cover for Tesla Model 3 S X ($23.33)
8. Tesla Ipad Holder I Tesla Model 3 & Y Ipad Holder ($28.99)
9. Tesla J1772 Adapter Lock ($19.99)
10. Tesla Phone Holder 2017-2022 ($29.99)
11. Model 3 & Y Car Seat Gap Storage Box ($28.99)
12. Tesla Model 3 Screen Protector Reddit ($27.77)
13. Tesla Model 3 & Y Center Console Tray 2021 ($20.99)
14. 2017-2022 Full Set of Tesla Model 3 Floor Mats and Model Y Floor Mats ($40.99)
15. Tesla Model 3 Y S X Door Seal Kit ($38.88)
16. Tesla Model Y / Model 3 Foot Pedals ($25.55)
Tesla Model 3 & Y Armrest Cover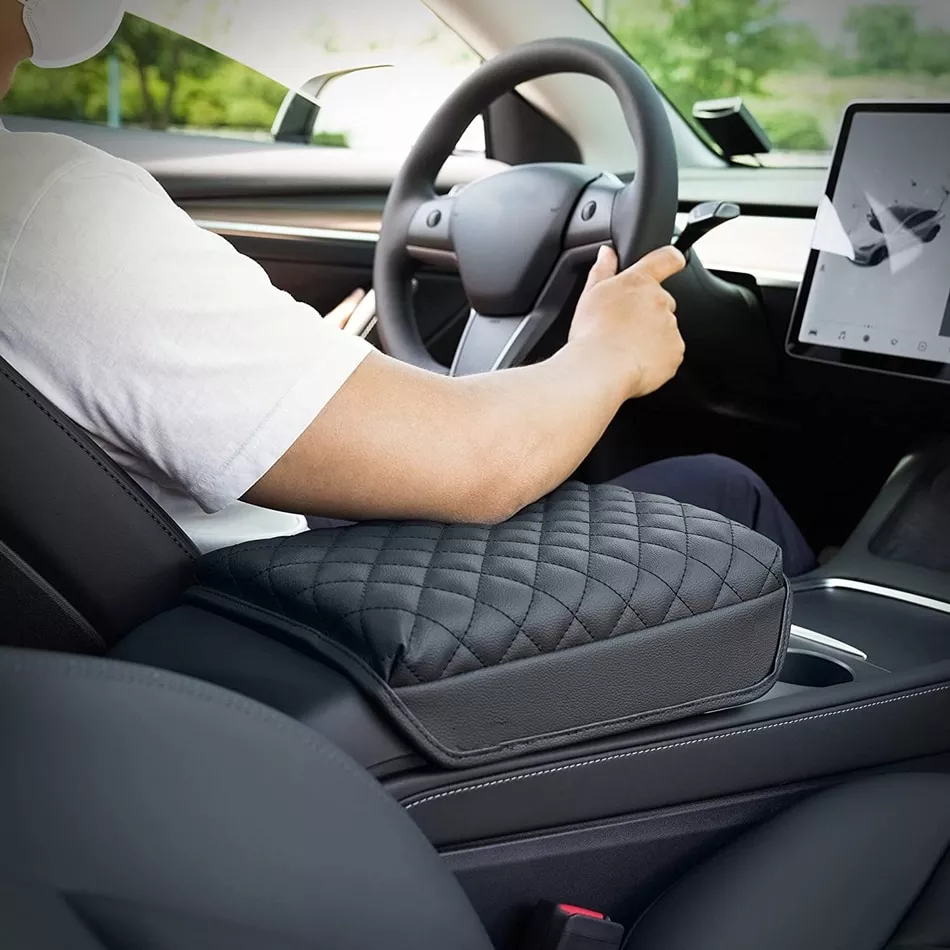 Great Protector: The Tesla Model 3 armrest cover shields your automobile armrest box from scratches, scuffs, dirt, and pet claws. Durable and resistant to wear.
Simple to install: Tool-free installation is amazingly simple. The armrest cover is attached to the center console box directly.
Our new cushioned 100% leather center armrest covers truly preserve, enhance, and modify the appearance of your Model 3 and Model Y Center Armrest.
Our tesla model 3 armrest covers are made of genuine Napa drum-dyed leather, not plastic. They stretch like a glove and provide a fantastic fit around the Model 3 armrest, giving it a factory look. The front and back are held in place by elastic, while the sides are held in place by two Velcro straps, resulting in a perfect fit.
Tesla Model 3 & Y Door Handle Decorative Cover Sticker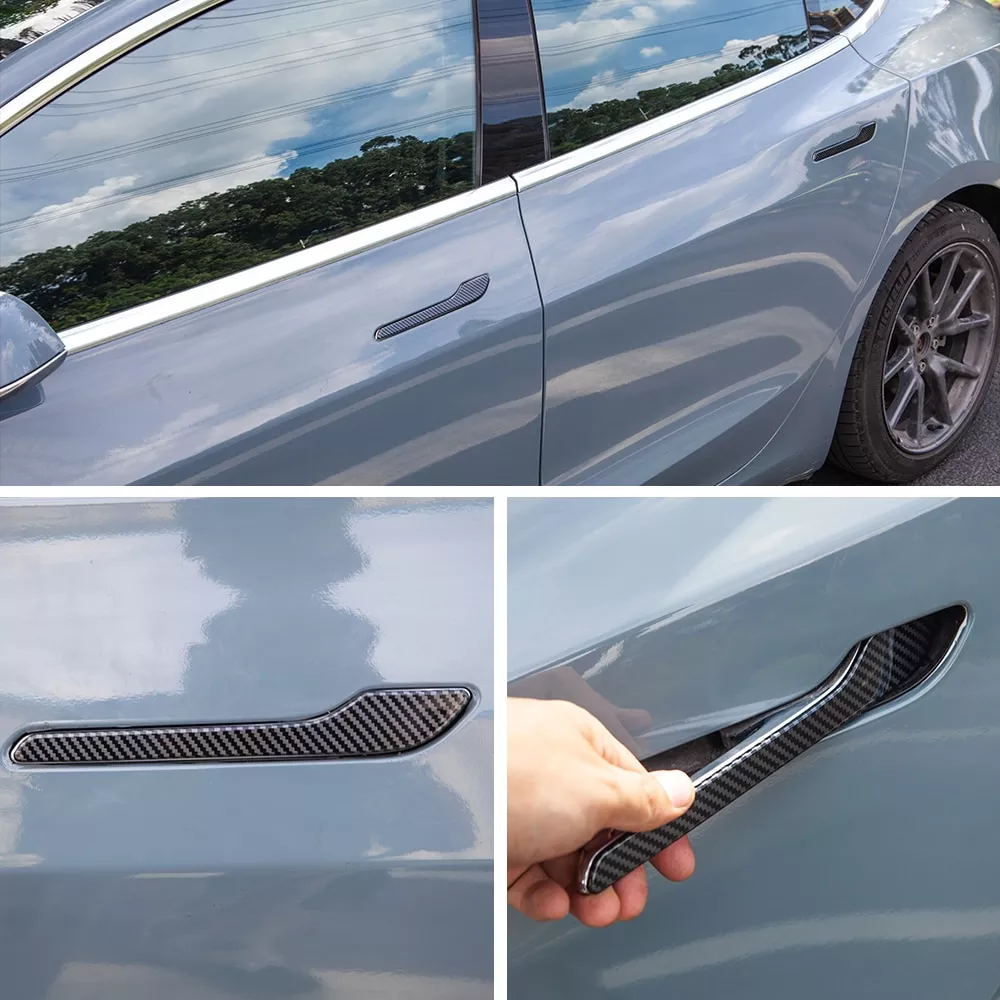 Custom Design - This 4 piece set of customized ornamental automobile door handle sills protection accessories was custom-cut for Tesla
ABS carbon fiber car door handle cover trim protective sticker ideal and vital decoration for your tesla and make it stand out and enhance the look of the vehicle body, developed particularly for your model, no sharp edges, will not harm the car
Strong and long-lasting - ABS plastic car exterior door handle cover ornamental trim stickers with a matte carbon fiber design and long-lasting protection, with the benefits of environmental protection, non-toxic safety, great coloring, soft-touch, anti-fatigue, and pressure resistance.
Direct Replacement - 3m adhesive tape is pre-applied; simply attach using self-adhesive tape for an easy and accurate fit. Do not expose to big amounts of dust and do not clean within 24 hours.
2021 2022 Tesla Model 3 Front Trunk Mat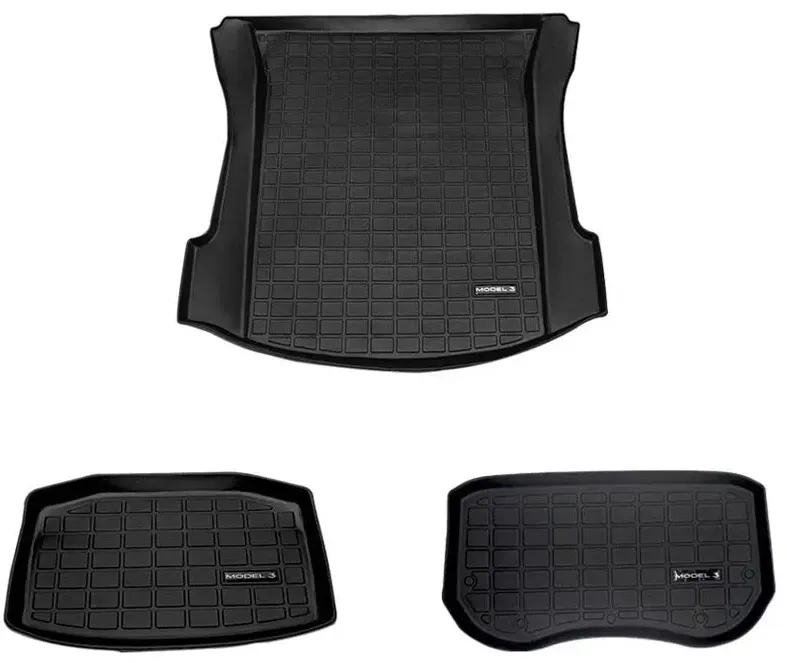 Tesla Model 3 trunk mat custom design Craft: Our high quality, which is non-slip and simple to clean, is guaranteed by the great craftsmanship and the lining design with an extraordinary look. After installation, your car will not only be simpler to clean and have a more stylish interior, but it will also protect the floor mats or conceal an old one.
Simple decontamination: The fine particles may be wiped with a cloth, while the clay can be rinsed with a high-pressure water cannon.
Material of superior quality: TPE possesses flexibility, equal rolling capacity, impact resistance, shock absorption, and excellent wear and scratch resistance.
Tesla Model 3 & Y Console Tray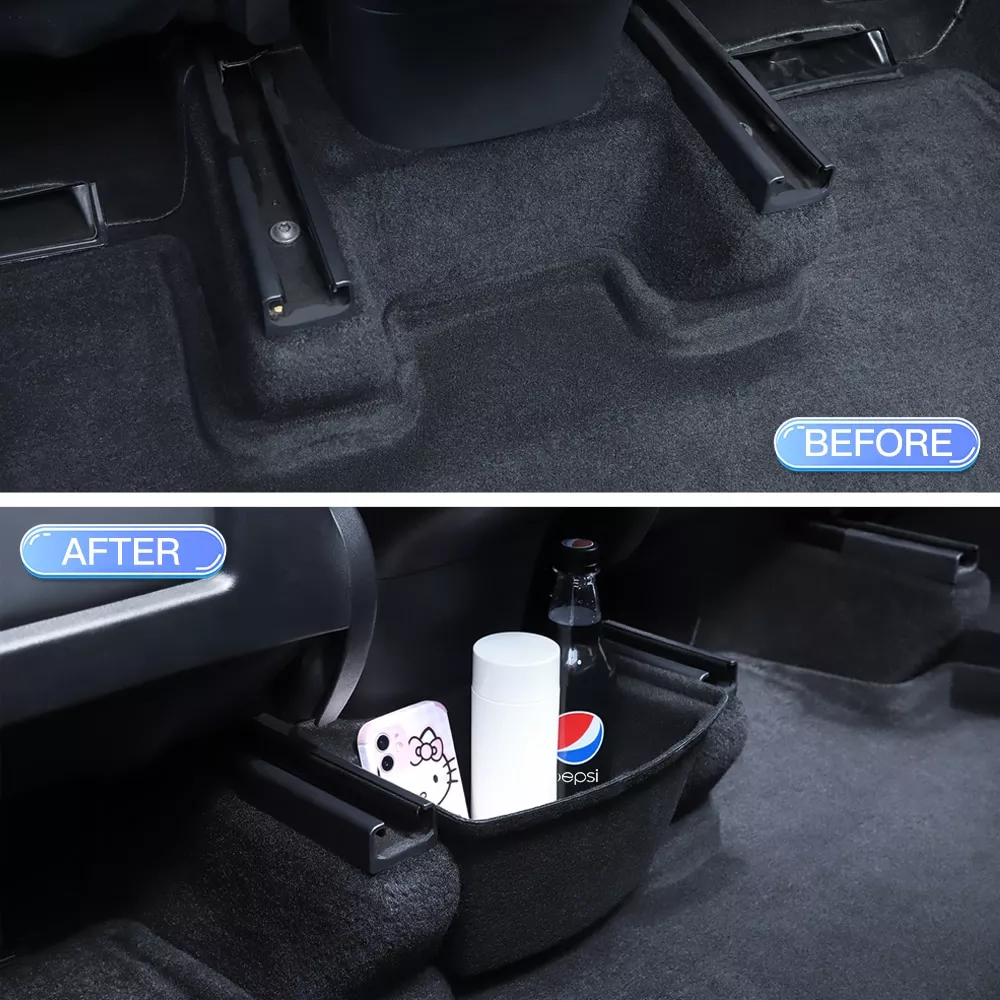 Increase the amount of storage capacity in your automobile. It is easy and quick to take items without interfering with the sliding adjustment of the seat track.
Tesla center console tray Original vehicle material, non-slip, and no unusual noises
Eco-friendly felt material that is non-slip and shock-proof, eliminating abnormal noise.
Environmentally safe, non-toxic, and odorless material
Made of eco-friendly felt that is safe, non-toxic, and odorless, as well as wear-resistant and long-lasting.
Tesla Model 3 & Y Carbon Fiber Spoiler 2021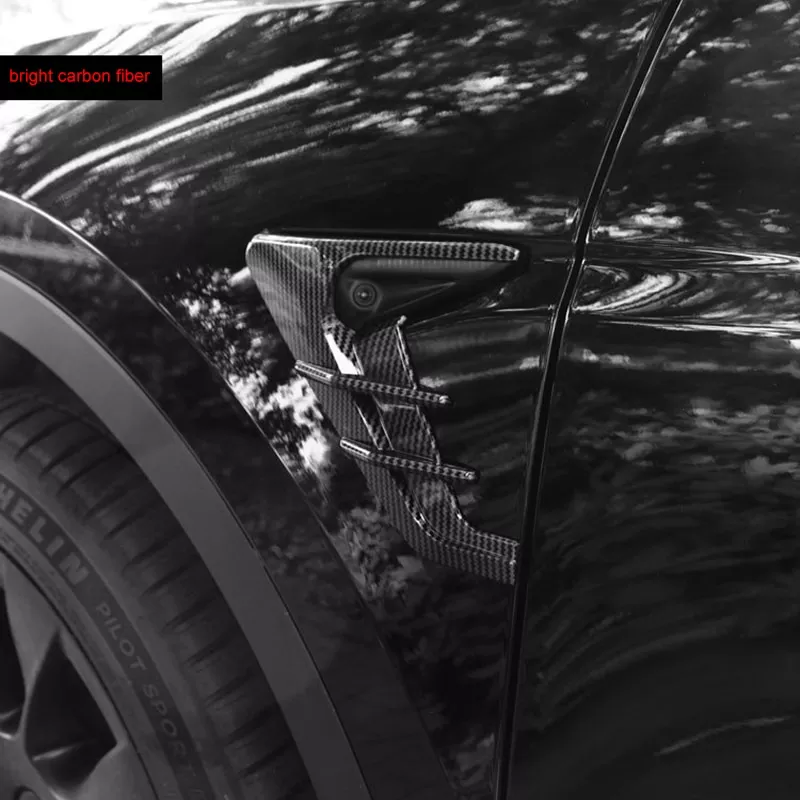 Customized: Designed specifically for Tesla Model 3 / Y, the Lightweight REAL carbon fiber spoiler comes in both Gloss & Matte.
Function: The tesla y spoiler can not only enhance the aesthetic appeal of your beloved Model Y, making it stand out from the crowd on the road; it is also designed to increase down-force overdriven wheels, giving your car better grip on the ground and improving driving stability.
High-quality Material: It is made of real carbon fiber, REAL Carbon Fiber 2x2 Twill Weave, which combines the advantages of environmental protection, flexibility, durability, lightweight, nice touch feeling, and attractiveness, Which is NOT ABS plastic.
2017-2022 3d Tesla Model 3 Floor Mats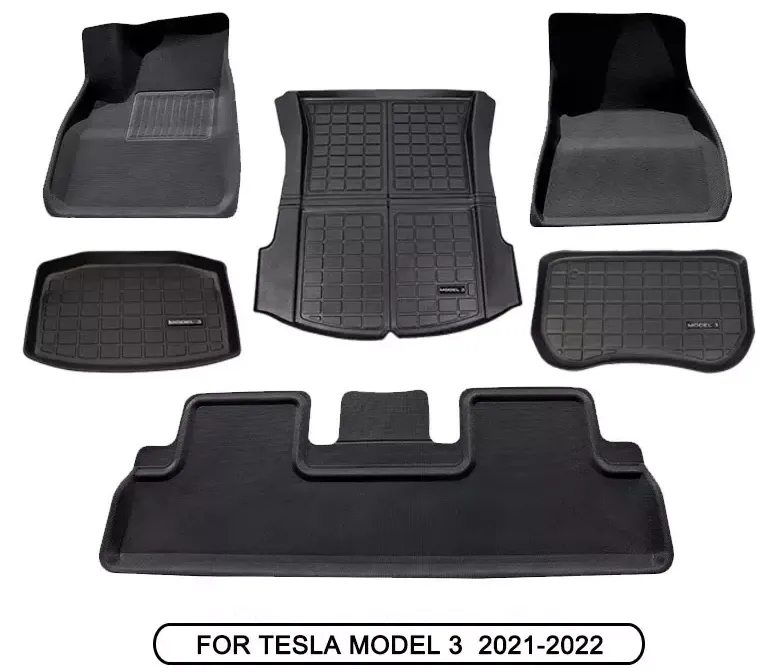 Unlike typical floor liners, which have an industrial hard plastic aspect, tesla model 3 floor mats textured all-weather floor liners have a "carpet-like" appearance and are visually appealing. Because of the textured finish, your feet rest on an anti-slip surface rather than a slick one, which is especially useful when your shoes are damp.
Tesla Key Fob Cover for Tesla Model 3 S X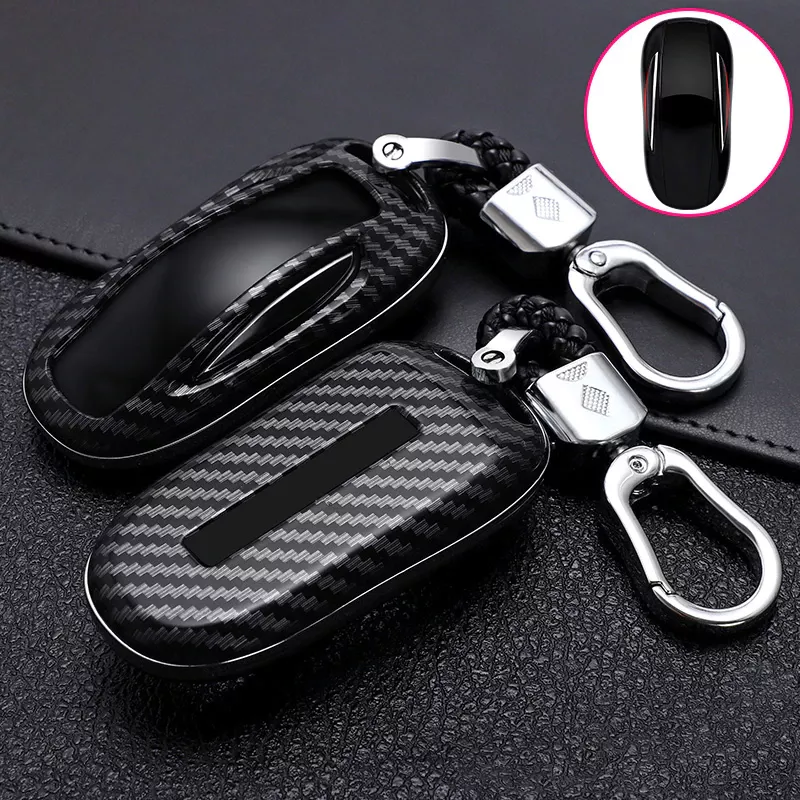 Designed to fit exactly with your Tesla Model 3 S X car key, it flawlessly protects the vehicle key from collisions and scratches in regular usage.
There is no effect on the signals sent by the Tesla Model 3 key fob.
With the included key ring metal keychain, your Tesla remote key will never slide through your fingers and will be easy to carry.
Provides excellent protection for your Tesla Model 3 key, with a silky touch feeling. The metal circular buckle makes the remote key simple to transport and anti-drop while held with your fingers.
Tesla Ipad Holder I Tesla Model 3 & Y Ipad Holder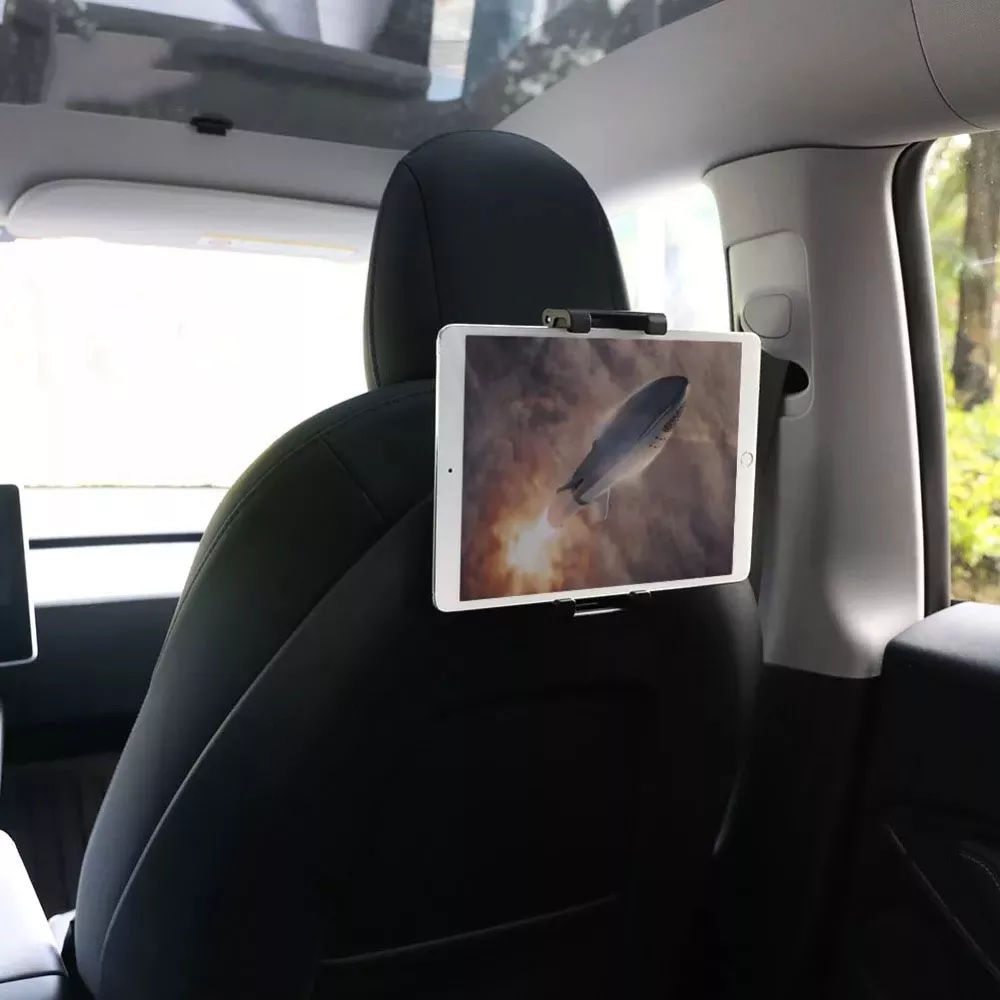 Add our Tesla iPad holder to make Tesla road trips more fun for back seat passengers!
Children may use their iPad (supports sizes up to iPad Pro) or tablet device to view their favorite Netflix, YouTube, or Disney+ movie. One may argue that this is a must-have item for families with children!
Tesla J1772 Adapter Lock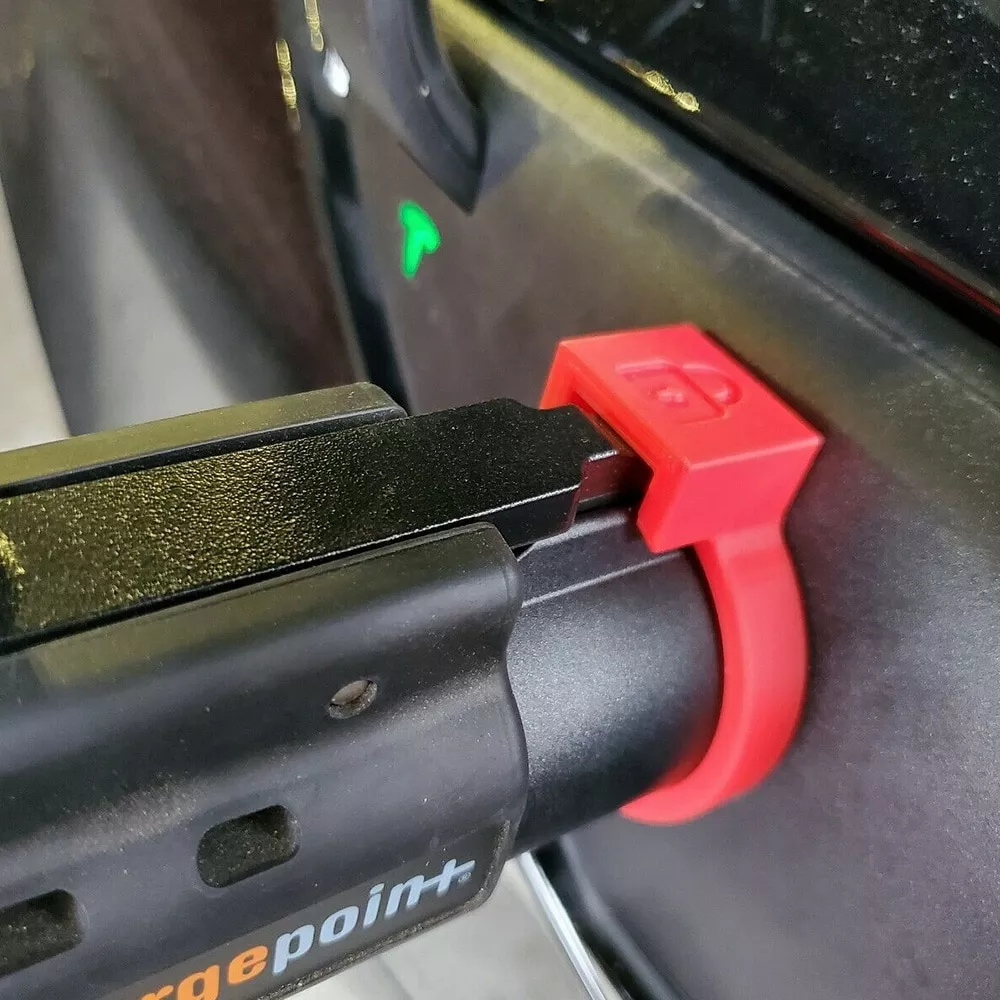 One of the things you must be familiar with now that you own a Tesla vehicle is individuals disconnecting your vehicle while it is charging. Why? The J1772 Adapter from Tesla does not lock to the plug of ChargePoint, blink, or other public network chargers.
Works with Tesla Models 3 and Y to avoid unintentional unplugging from your vehicle's Charge Point networks. Using this J1772 Plug Lock, the adaptor plug prevents you from deletions from your Tesla. Created by a Tesla owner who has had his car disconnected.
The Tesla Charging Lock is simple to use, with a slip-on and slip-off feature, while also preventing the power plug from being withdrawn from the adapter, which might result in your car repeatedly attempting to shut down the charging port.
Tesla Model Y / Model 3 Foot Pedals
Design of a non-slip surface that is safe to drive on and increases the friction coefficient.
Customized for Tesla Model 3 and Model Y are generic, appropriate size.
Non-slip surface design with high-quality aluminum and rubber material, good fit and finish, outstanding grip, and this performance pedal set looks OEM style.
This pedal set has the same rubber composition as the Tesla factory pedals and needs some finger muscle to manipulate into place. They're not going anywhere once they've been installed. There is no need for drilling or welding.
Tesla Phone Holder 2017-2022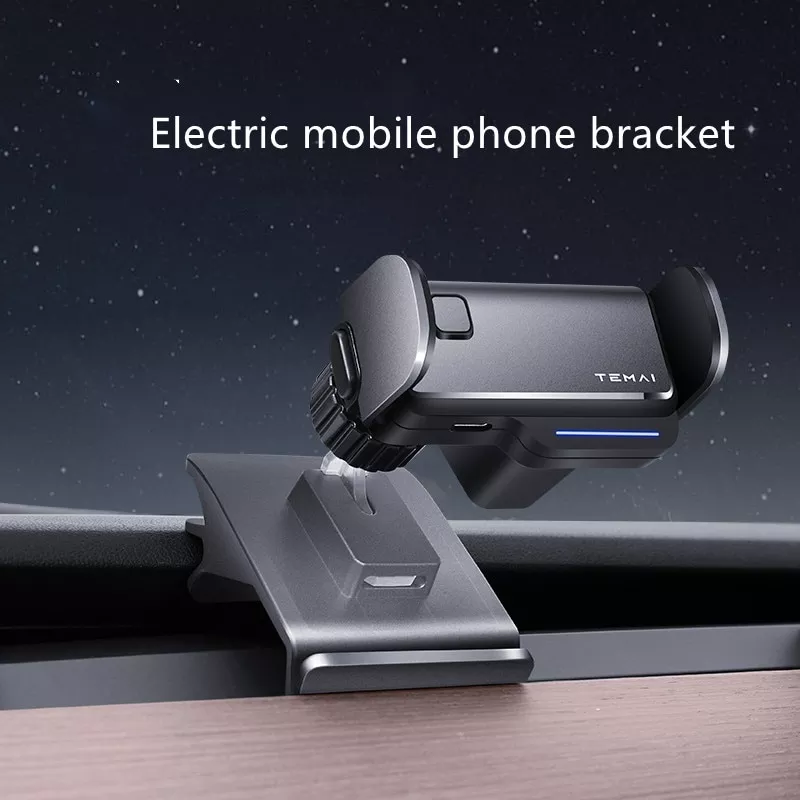 Enjoy your driving with this fixed clip-on for Tesla model 3 & Y monitor, which fits all model 3 2018 2019 2020 2021 2022 and model Y.
We are continuously on the lookout for a convenient phone holder for the Model 3 and Y since many users want a perfect stand. This tesla phone holder is ideal.
After tens of thousands of trials and investigations, we ultimately decided to create a scaffold composed of rubber silica gel, which can successfully protect the mobile phone while producing no noise.
The phone holder for tesla was extremely difficult to use, and many owners complained about the excessive loudness. Now that we've improved the design, it won't make that noise, even if you're driving on a potholed road.
Model 3 & Y Car Seat Gap Storage Box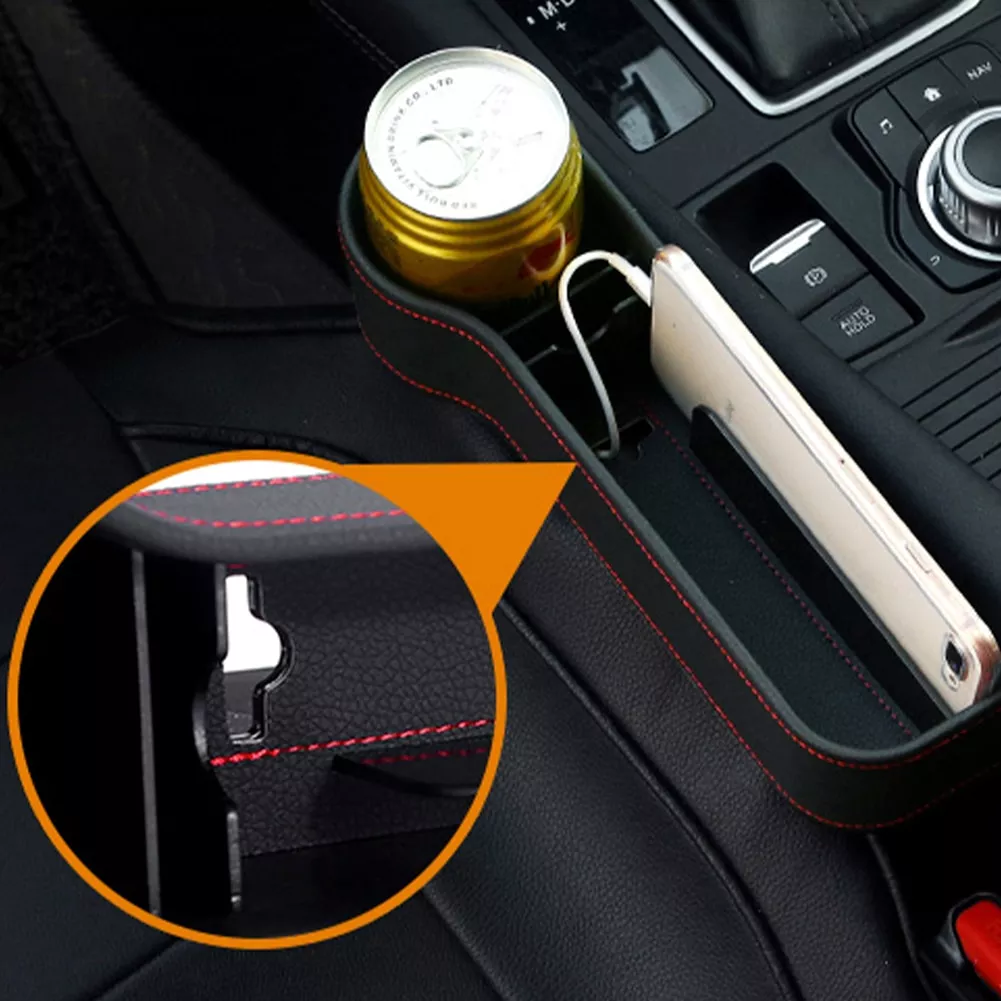 This Car Seat Slit Gap Filler Box for Organizing Your Pocket Necessities For An Enjoyable Ride. This will save you countless hours of searching between the seat and the center console for your misplaced cell phone, credit cards, money, keys, coins, and so on. It is simple to obtain while driving.
The Car Seat Gap Filler with Cup Holder is composed of a high-quality PU Leather and ABS Plastic material that will not crack, slip, bend, or leave any marks. As a result, our vehicle pocket organizer is one of the most dependable automobile consoles & organizers.
Plastic Dividers with a Charging Cable Vent. Unlike other vehicle front seat organizers, this car organizer has a dedicated vent for charging your phone. The built-in separators enable mounting your mobile phones within the gap filler much easier!
Tesla Model 3 Screen Protector Reddit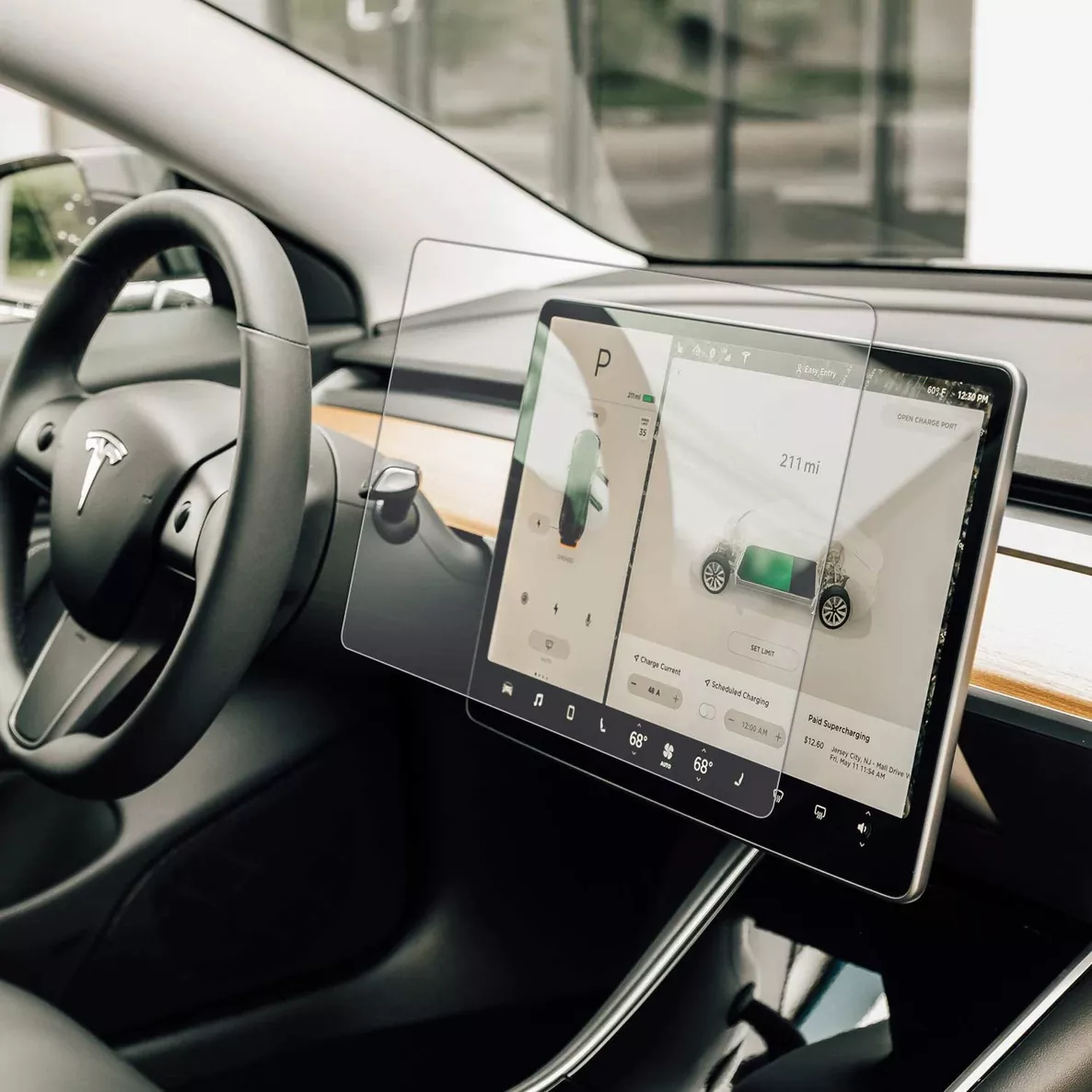 Why do you need the Tesla Tempered Glass & Sun Shade Protector Cover Kit?
Because the Tesla Model Y and Model 3 have a large touchscreen navigation screen, sunlight can easily cause screen glare. Your eyes are straining due to the glare from the screen. Driving is not safe.
This issue is completely solved by the Tesla Model Y and Model 3 screen protector and screen visor. The Set can reduce sun reflection and enhance screen visibility.
Tesla Model 3 & Y Center Console Tray 2021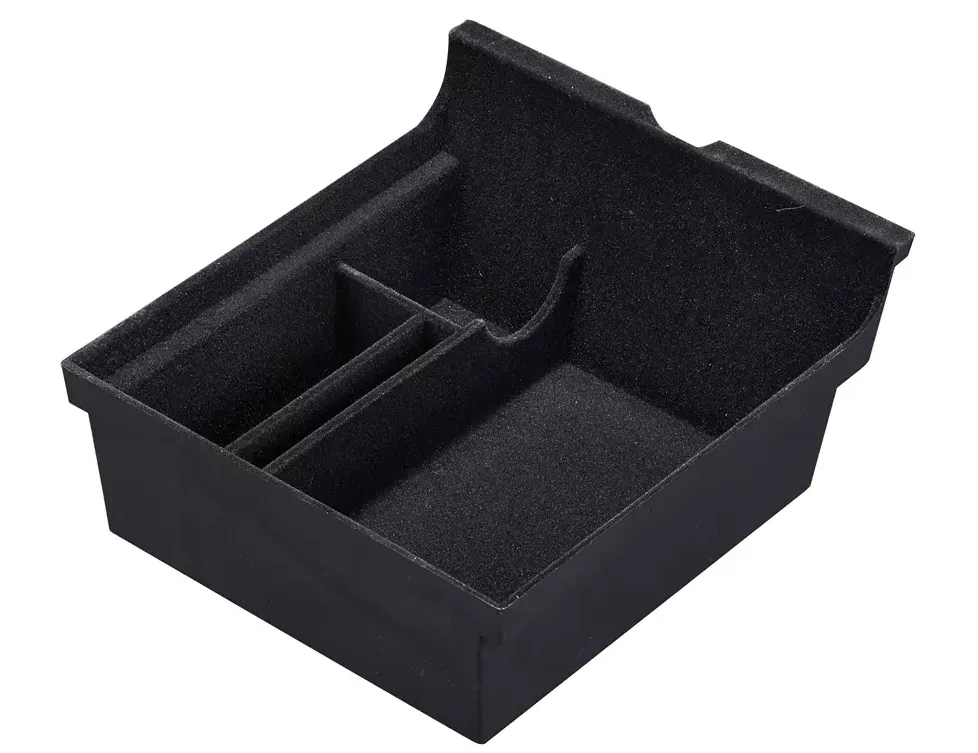 Compression Design: It can move back and forth smoothly, hiding to prevent privacy leakage. To access the upper and lower storage compartments, simply push and pull. You can improve the efficiency of your storage space.
Function: The Tesla Model 3/Y center console tray has been made deeper to accommodate larger glasses, pens, and pencils, as well as coins and key cards.
Environmental Materials: The Tesla Model 3/Y center console storage box is made of ABS plastic and flocking materials, just like OEM parts, and is designed to match the interior perfectly.
Easy To Install And Remove: Simply place it in and remove it. It will not interfere with the use of the center console space, and the dirt marks on it are easily removed. You only need to use a damp cloth to remove it.
2017-2022 Full Set of Tesla Model 3 Floor Mats and Model Y Floor Mats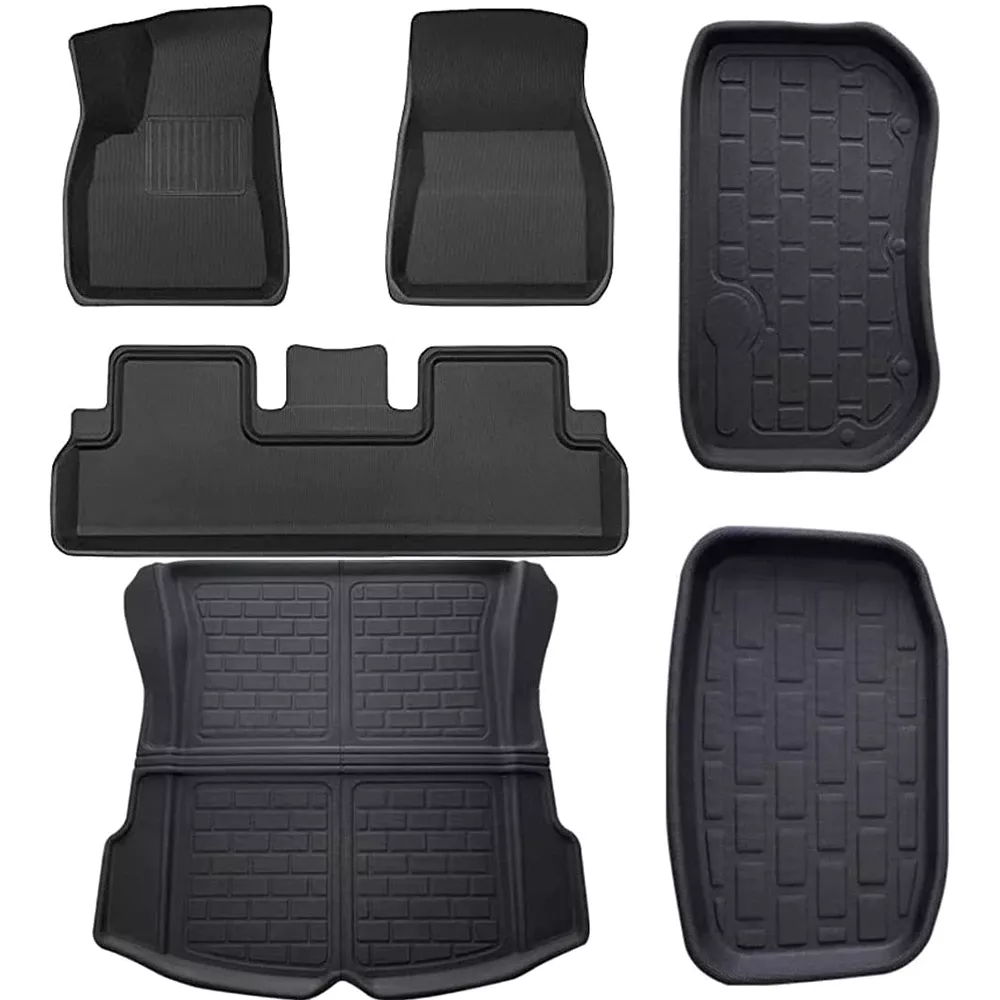 Using high-precision laser scanning innovation, each flooring mat is tailor-made for your lorry with maximum protection compared to OEM and universal cars and truck mats. The raised side edges prevent dirt from getting below the carpet
Made by eco-friendly SGS licensed products, all 3D Floor Liners are totally non-toxic and odor-free so you do not need to experience the undesirable rubber odor
Tesla Model 3 Y S X Door Seal Kit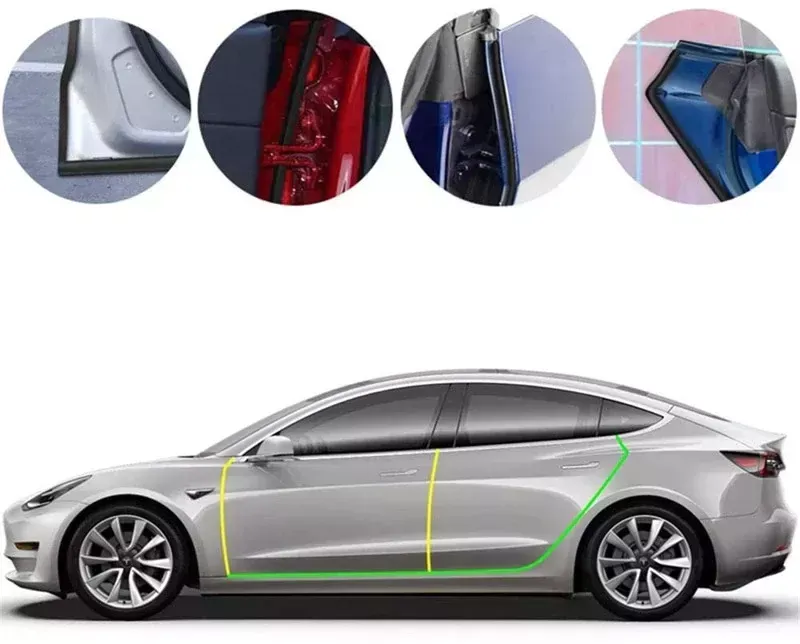 The Car Door Rubber Seal Strip has been custom-cut for Tesla. Reduce the amount of wind noise that enters the cabin, as well as other outside noises. Fits all Tesla models.
EPDM expandable hollowed sponge rubber is used. Flexible, waterproof, and heat and cold resistant. Has a sealing function, lower voices, and the role of dust.
Improve the door's tightness, sound insulation, and noise reduction, optimizing engine compartment cooling airflow, improving the cooling effect of the cab's air conditioner, and reducing driving wind noise as well as providing a quiet driving environment
Comment
Back to BLOG.