Should I Buy A Tesla Or A Mercedes?
Jul 28,2022 | Chloe Lacour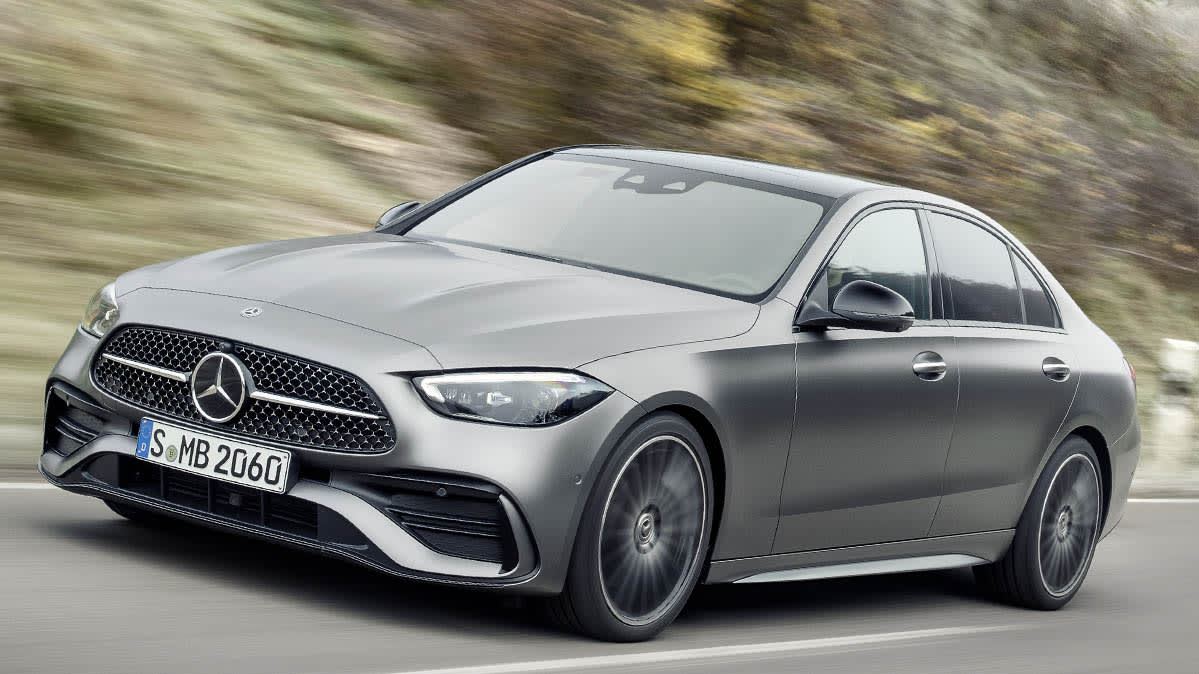 Tesla and Mercedes are among the most popular, modern, and safest luxury cars on the market. Because of this, choosing between one of these cars is quite a challenge. But which car should you buy - a Tesla or a Mercedes?
Which car you buy depends on your needs and budget. Yes, both cars are quite expensive, but they have some similarities and differences. Buy a Tesla if you want a state-of-the-art and powerful electric car. In contrast, if you want a comfortable, luxurious and safe car, you should buy a Mercedes.
While Tesla only offers electric cars, Mercedes offers customers a wide range of options as the company has also entered the BEV market. Mercedes has the EQC and other Mercedes electric models in the pipeline. So Mercedes will soon be competing with Tesla in the electric car market.
Why should you buy a Tesla?
There are several reasons why you should buy a Tesla and not a Mercedes-Benz. These are as follows:
Enjoy a smooth ride
Because Teslas don't have a motor, the cars drive smoothly and quietly. However, this can be both good and bad for motorists. If you're driving in a busy place or on a lonely street, it's easier to hit someone because they won't hear the car.
Save money on maintenance and repairs
The main benefit of buying an electric car like a Tesla over an internal combustion engine is that it saves you money. Electric cars have fewer moving parts than internal combustion engines, which means they are less likely to break down than internal combustion engines.
Drive a powerful car
Tesla is not only the best electric car on the market but also the most powerful electric car on the market. It also outperforms most Mercedes-Benz and other top-of-the-line petrol cars.
No need to buy gasoline
Another great benefit of owning a Tesla is that you don't have to spend a lot of money on fuel, as charging your car is cheaper than filling it up. In addition, you can charge your car from the comfort of your own home.
Drive a car of the future
If you want to be ahead of the pack, buy a Tesla. With the autopilot function, Tesla is a car of the future. Yes, the autopilot function is not fully autonomous, but it makes the driver's job easier and makes driving long distances a pleasure.
Why should you buy a Mercedes?
Some of the reasons you should buy a Mercedes-Benz over a Tesla are:
A prestigious brand
If you are looking for a proven and reliable brand, Mercedes-Benz is the best choice. Mercedes has developed its brand over decades and the car is known for its durability, luxury, and class.
Exceptional luxury and comfort
When it comes to luxury and comfort, Tesla doesn't come close to Mercedes. That's because Tesla comes up with a minimalist design, while Mercedes pays attention to comfort and opulence.
Excellent support
Another great advantage of buying a Mercedes-Benz instead of a Tesla is that you don't have to wait weeks or months for your car to be repaired or serviced. Thanks to the well-distributed Mercedes service centers around the world.
Exceptional innovations
When it comes to innovations in the automotive sector, no other Mercedes-Benz brand can hold a candle. Mercedes is at the heart of most car technologies and has therefore built up a loyal customer base over the decades.
What is the main difference between a Tesla and a Mercedes-Benz?
The main difference between Mercedes-Benz and Tesla is that Mercedes makes both electric vehicles and internal combustion engines, while Tesla specializes only in electric vehicles. Another key difference is that Mercedes makes more comfortable and luxurious cars than Tesla.
FAQ
Has Tesla considered a luxury car?
Yes, Tesla is a luxury car. Not only does it have luxurious and advanced features, but it is also one of the safest cars on the market. In addition, Tesla is more powerful than conventional cars and has a comfortable interior that rivals some of the best luxury cars on the market.
Which car is better - Tesla Model S or Mercedes EQS?
That depends on what you're looking for. If you want a comfortable and luxurious car, the Mercedes EQS is the best choice. However, if you want speed and advanced technology, then the Tesla Model S is your best bet.
As far as range goes, the Mercedes EQS has a better range than the Tesla Model S, and it charges faster than the latter too. The Tesla Model S Long Range has a range of 405 miles, while the Mercedes EQS has a range of 487 miles.
Does Mercedes also build electric cars?
Yes, Mercedes makes both electric cars and combustion engines. The electric car line from Mercedes-Benz is referred to as "EQ". Mercedes has already launched its first EQ, the Mercedes EQC. This off-road vehicle is one of the best and has excellent characteristics. Nevertheless, Mercedes also plans to launch the Mercedes EQS sedan later this year.
Which car is cheaper to maintain?
None of these cars are cheaper to maintain compared to traditional cars like Honda and Toyota. Still, the Tesla is a bit cheaper to run because it doesn't have as many moving parts as the Mercedes-Benz. But if both cars develop a serious problem, you'll find that the Tesla is more expensive to maintain.
However, if you are looking for a car that is the cheapest to maintain in the long run, then the Tesla is it as it does not require regular maintenance and rarely develops problems. Apart from the quality problems of course.
Which car is more reliable?
Like most luxury cars, these two vehicles are not very reliable. When it comes to building quality, Tesla lags behind Mercedes. But when it comes to overall reliability, Tesla is more reliable than Mercedes. Nonetheless, both cars are rated average or slightly below average in reliability rating.
Summary
Now that you know which car suits your needs, deciding between Mercedes and Tesla is easy. All in all, both luxury cars are exceptional, but Tesla is best suited for people who want to save money and have the best technology. On the other hand, Mercedes is ideal for people who want luxury, comfort, and safety.
Related Articles
What Is The Cheapest Way To Replace A Tesla Key?
Comment
Back to BLOG.