Should You Buy A Tesla In 2022?
Aug 08,2022 | Chloe Lacour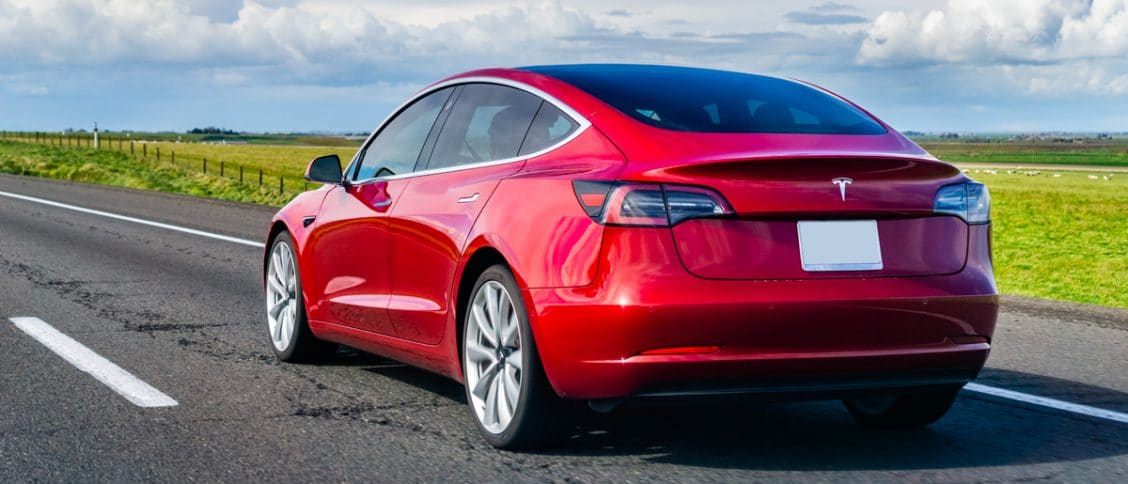 It's a fact, that registrations of electric vehicles are constantly increasing in France and according to current trends, electric vehicles could quickly dominate petrol and diesel! More and more manufacturers are focusing on clean engines and among them, it is impossible not to think of Tesla, which, in reality, has never produced thermal vehicles. Are you wondering if now is the time to go electric by buying a Tesla at the best price? To help you make the right choices, we've put together this guide for you to decide whether or not to buy a Tesla in 2022.
Contents
1 What are your needs and your budget?
2 What are Tesla electric cars worth?
2.1 The advantages
2.2 And the disadvantages of Teslas
3 Can you benefit from the purchase aid on a Tesla in 2022?
4 The case of deliveries
5 The essentials to remember
What are your needs and your budget?
Before rushing to a particular electric model, you must first make sure that it meets your needs. If you are used to making urban or suburban journeys daily, then an electric car will be very comfortable. Conversely, if you cover a lot of kilometers, especially on the motorway, it can quickly become restrictive, especially because consumption will be very high and you will therefore have to stop regularly at charging stations, the network of which continues to develop.
Now, let's look specifically at Tesla's. By moving towards the brand of Elon Musk, you will have the choice between sedans and SUV, which all display more than 400 kilometers of autonomy in the WLTP cycle. Likewise, all models are suitable for family use, whether in terms of onboard space or boot volume. So you are sure to find the Tesla that will meet your needs.
What about the budget? Well, Teslas have seen a dramatic price hike recently, including the hugely popular Model 3 sedan. Then you no longer have access to the maximum eco-bonus of 6,000 euros on the rear-wheel-drive version, while the Tesla Model Y also has given its increased prices. There are therefore electric models cheaper than those of the American manufacturer, but you will obviously not find the performance offered by the latter. This is why it is crucial to determine your needs and your budget to find out if a Tesla brand model can meet them!
What are Tesla electric cars worth?
To learn more about the famous Tesla brand, what better than to look at its advantages and disadvantages?
Benefits
Electric cars have many advantages, starting with a lower cost of use compared to a thermal vehicle, whether in terms of maintenance, energy, or car insurance. If we now focus on the brand of Elon Musk, there too we find strengths. Indeed, Tesla models display more than satisfactory performance in terms of speed, acceleration, but also autonomy. In addition to enjoying an ultra-connected and comfortable cabin for the whole family, driving pleasure awaits!
Next, all Teslas come with a 15- or 17-inch touchscreen that lets you handle the majority of the car's controls with just a few taps. From charging programming to GPS navigation, air conditioning, Autopilot, rearview camera, and games, the Tesla screen behaves like a real laptop or tablet. And by choosing the Tesla Model S or Model X, even the rear passengers benefit from a screen! Moreover, the system is regularly updated remotely, enough to always be efficient!
The other advantage of buying a Tesla electric car is the simplification of the range. Indeed, for each model, you have the choice between 2 or 3 versions, one favoring performance and the other autonomy. The configuration is done quickly because, in addition to the body color, the interior trim, and the options, dedicated to the Autopilot, you have nothing else to choose. Teslas are very well equipped and you don't have to add a range of options to take advantage of the best equipment, unlike competitors.
Let's end this overview of Tesla's advantages with the brand's fast charging network, named Superchargers. In France, there are no less than 1,000 terminals already open on the outskirts of towns or motorway rest areas. At a time when the energy transition is in full swing, this number should quickly change and if there are no Supercharger terminals near you, you can obviously plug your Tesla into another network such as Ionity, Fastned, or Freshmile again.
And the disadvantages of Teslas
Among the disadvantages noted on Tesla vehicles, the one that often comes up is the quality of manufacture and finish. Many owners notice defects upon delivery, whether in terms of body alignment, seat scratches, or damaged rims. Something to confuse you a bit if you're more used to driving a German vehicle, for example. That's why when your Tesla is delivered, be sure to walk around the vehicle outside and inside to report any problems to the advisors on site.
What is criticized for Tesla is also the lack of transparency with regard to the batteries on board vehicles, in particular the Tesla Model 3. Indeed, electric sedans receive several different battery packs, one manufactured by Panasonic and the other by LG. These packs also don't behave the same since some perform better in cold weather, while others recharge faster and have more capacity. The manufacturer does not communicate this information at the time of configuration. Moreover, the brand's customers regret a lack of communication in general.
Among the opinions left by Tesla owners, we note that some sometimes find it difficult to get used to this new fully connected environment, which does not offer the same user experience as other manufacturers on the market. This is something to take into account if you are not necessarily comfortable with the latest technologies. Others point to the fact that Autopilot is not fully adapted to French roads, although this is not a "defect" coming from Tesla.
During your travels, have you ever seen a Tesla dealership? Nope? Well, that's normal, because there are only 18 in France, mostly located near major cities. To buy your Tesla, everything will therefore be done online on the brand's website, which can confuse those who like to go to the dealership to see the car or try it out before going to checkout.
Finally, the last disadvantage of Tesla concerns the tariffs, both the vehicles, and the Superchargers. For several months, increases have been regularly observed, without being explained by the brand. For example, in the space of a few weeks, the price of the Tesla Model 3 has increased by almost 7,000 euros.
Precisely, in the face of this price increase, are government aid still available for the purchase of a Tesla?
Can you benefit from the purchase aid on a Tesla in 2022?
The only model that could benefit from the maximum ecological bonus of 6,000 euros was the Model 3 sedan and you can imagine that after the increase it has experienced, it is no longer entitled to it. However, until June 30, 2022, you are entitled to 2,000 euros in aid for any electric vehicle not exceeding 60,000 euros. This is particularly the case for:
Tesla Model 3 RWD.
Tesla Model 3 Long Autonomy.
By choosing one of these models, you can also receive up to 5,000 euros in conversion premium by scrapping your old thermal vehicle.
Depending on your place of residence, your town, department or region may offer assistance with the purchase of an electric vehicle in the form of a bonus or a conversion bonus. But to benefit from it, your Tesla will probably have to be no more than 60,000 euros.
The case of deliveries
In this last part, we no longer answer the question "should you buy a Tesla in 2022?" ", but rather " can we buy a Tesla in 2022? ».
Indeed, for several months, the brand Elon Musk has experienced significant delays in production and delivery. While the shortage of semiconductors and the resumption of the epidemic in China have affected several Tesla factories, the restyling of the Model S and Model X have made their manufacture more complex.
So, if you were planning to buy the SUV or the high-end sedan, you will have to show a lot of patience since Elon Musk prefers to favor the American market. By the way, if you go to the brand's website, you'll notice you can only make a pre-order, without knowing the final price and delivery date.
For the Tesla Model 3, orders remain open but depending on the version, delivery should not be considered before 2023. It's less complicated for the Model Y compact SUV because, for the past few weeks, the latter has been manufactured in a European factory, the Gigafactory Berlin. Expect delivery in the last quarter of 2022.
The main thing to remember
Now it's up to you to choose! So, are you going to buy a Tesla in 2022? While the performance and technologies offered by Elon Musk's brand appeal to many motorists, we can see that Teslas are not exempt from criticism and flaws. If your needs and your budget stick to a Tesla electric car, do not hesitate any longer, because, in terms of value for money, there is (still) no better on the market.
Related Articles
What Is The Most Expensive Tesla In 2022?
Comment
Back to BLOG.