Tesla VS Porsche – Which is Better?
Jul 23,2022 | Chloe Lacour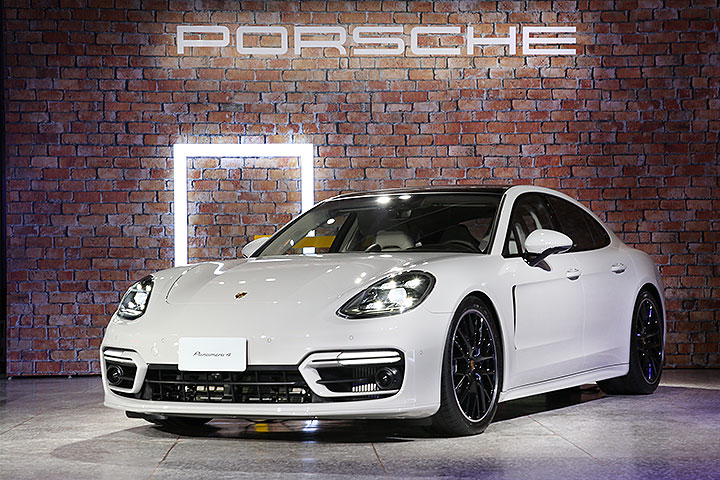 Tesla and Porsche are some of the best luxury cars out there. Tesla makes pure electric cars, while Porsche offers a mix of electric and gas cars. But which car brand lies between these two?
If you want speed, advanced technology, and performance, Tesla is the best car for you. However, if you want luxury, comfort, and reliability, then Porsche is a better choice. Also, Porsche has a variety of luxury cars to choose from, while Tesla offers a limited selection.
Regardless, the best way to find out which car is better or best suited to your needs and preferences is to compare them across different categories. So let's find out which car performs best in which category.
How does Tesla compare to Porsche?
Appearance
If you want a beautiful and elegant exterior and interior, Porsche has the edge. For example, if you compare the Porsche Taycan Turbo S and the Tesla Model S Performance variant, the Porsche model wins. This car is beautifully designed both inside and out.
Also, Porsche offers multiple color options, while Tesla only has a limited number of colors to choose from. At Porsche, you can choose from over 15 colors, while Tesla only offers up to 5 colors. Also, Porsche offers over 10 interior colors while Tesla only offers 1.
And when it comes to seat materials and types, Porsche has at least 3 types to choose from, while Tesla only offers one. Also, Porsche has a wide range of vehicle models, while Tesla only offers a limited number of models.
Perfomance
Tesla offers more powerful cars than Porsche. For example, the Tesla Model S Performance variant is more powerful than the Porsche Taycan Turbo S. This car accelerates from 0 to 60 in 2.3 seconds, while the Porsche Taycan Turbo S takes 2.4 seconds in the same period.
When the Tesla Model S Plaid Variant launches in 2021, it will be the most powerful Tesla on the market, with a 0-60 acceleration of 1.99 seconds and a top speed of over 200 mph. In terms of performance, it has So Tesla has a lead over Porsche.
Technology
In terms of technological advances, these cars go hand in hand. Tesla has modern, futuristic features such as autopilot, while Porsche offers a sophisticated driving safety system with Porsche Active Safe. Overall, Tesla has a slight edge when it comes to technology.
Comfort
Teslas might be roomier than most Porsches, but that doesn't mean they're the most comfortable. If you want a comfortable, luxurious, and smooth ride, Porsche is the car for you. This car not only has a tinted glass roof but also leather seats and an intuitive user interface.
Reliability
One of the disadvantages of owning a luxury car is that most of them are not very reliable. However, that is not the case with these two luxury car brands. Both are reliable, unlike Audi or BMW. Still, Porsche is the more reliable car in the long run.
But one thing is for sure - if one of the cars breaks down, you will have to spend a lot of money to repair it. This is because the spare parts are more expensive than Audi and BMW. All in all, Porsche is more reliable and has the best handling.
Security
If you want a safe car, Porsche and Tesla offer some of the safest cars on the market. Still, Tesla has the upper hand when it comes to safety. Thanks to its advanced safety features such as autopilot and active lane control.
FAQ
Is a Porsche more expensive than a Tesla?
Yes, Porsche is more expensive than Tesla. This is due to the premium equipment and the better handling. In addition, a Porsche is more luxurious and comfortable than a Tesla. So you pay a little more money to get the best equipment that smells of luxury and comfort.
Which is the fastest electric car?
The electric car market has changed a lot, leading to the development of some of the fastest cars on the market. Even if there are several fast electric cars, the Porsche Taycan Turbo S is the fastest of them all.
However, several fast electric cars will surpass this sports car as soon as they hit the market. These include the Automobili Rimac, which accelerates from 0 to 60 in 1.85 seconds, and the Tesla Model S Plaid, which accelerates from 0 to 60 in 1.99 seconds.
Compared to the Porsche Taycan Turbo S, which accelerates from 0 to 60 in 2.4 seconds. When it comes to top speed, the Automobili Rimac tops out at 258 mph, while the Tesla Model S Plaid tops out at over 200 mph.
Why are Teslas so powerful?
Tesla is extremely powerful because the company designed its batteries to allow for much better energy transfer. This allows an incredible amount of current to flow in and out of the battery, allowing it to power the motors at high power.
Also, unlike conventional cars, which take a small amount of time to absorb and burn the fuel and convert the resulting energy into mechanical energy, Tesla doesn't need such a length of time. On the contrary, the Tesla (electric car) has almost instantaneous starting torque because it is simply an electric motor working with an exciting magnetic field.
Which car is more luxurious - Tesla or Porsche?
Although both Tesla and Porsche are luxury cars, Porsche is more luxurious than Tesla. That's because of the high-quality interior and top-of-the-line features. In addition, the Porsche has perfectly ergonomically shaped leather seats and a generous amount of space, which ensures that all four passengers feel comfortable.
While luxurious, Tesla has a lackluster interior design that outperforms luxury cars like BMW, Audi, Mercedes, and Porsche. So if you want to enjoy luxurious features, Porsche is the best car between these two excellent brands.
Summary
In general, Porsche and Tesla are two exceptional luxury car brands with top-notch features and excellent performance. Still, Tesla is the better car for those looking for high performance, advanced technology, and speed. On the other hand, Porsche is the ideal car for people looking for comfort, luxury, and reliability.
Related Articles
Tesla VS Jaguar – Which is Better?
Comment
Back to BLOG.