10 Cents/kWh: Electric Car Drivers Can Now Earn Money By Charging At Home
Aug 15,2022 | Chloe Lacour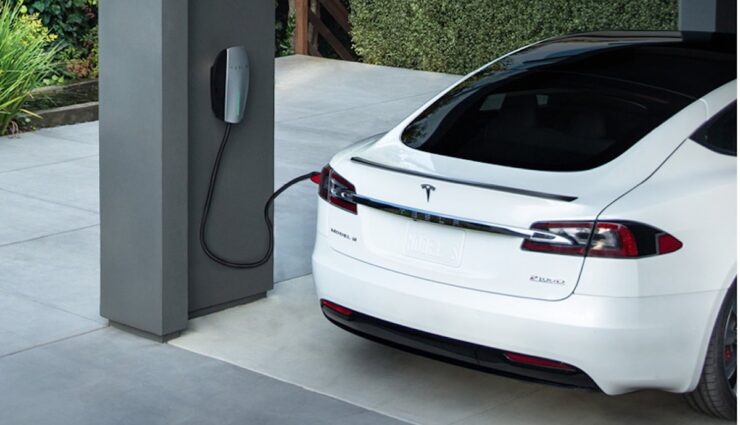 Last summer, the first intermediaries began offering electric car owners money for their so-called THQ quota. The buyers are mineral oil companies who have to reduce their calculated emissions, and after the first offers of 100 euros, the price for this has now risen to over 400 euros in some cases. According to a report, private individuals now also have the option of being paid for electric car electricity charged at their own wall box.
Money for electric car charging at home
As with the GHG quota, the basis for this is the EU's Renewable Energy Directive, Heise online reported on Monday. The operators of public charging stations have already benefited from this, but now a first provider is also transferring this model to private individuals. Depending on the electricity requirement, the payment can even be higher: According to the report, the payment is currently around 10 cents per kilowatt hour: Anyone charging at home with a consumption of 20 kWh per kilometer for 20,000 kilometers would also get 400 euros.
This requires a trick, as heise online further reports: you have to turn the private charging station into a public one. But that should be more or less just a formality: you have to register them, but you don't necessarily have to publish the data, said the CEO of the publication. According to the report, in principle, it is sufficient to declare your own wall box public for one minute a day.
In addition, not only private individuals should be able to benefit from this, but also companies that operate charging stations on their parking lots. And you can also get paid per kilowatt hour for plug-in hybrids - this could become an additional incentive for employers to ensure that hybrid company cars are actually charged instead of just fueled. At present, however, the loaded quantity is not to be recorded but simply specified by the respective operator of the wall box. According to Heise online, the responsible Federal Environment Agency reserves the right to carry out spot checks.
Higher offers per kWh expected
Together with its Geld für e-Auto brand, it appears that it will be the first GHG provider to enable private individuals to participate in the kilowatt-hour business. The company was also among the first to start offering quotas for EV drivers last summer, before many more, including Tesla, rushed into this new market. The payments on offer have roughly quadrupled since then. According to Heise online, the new income option could lead to similar development.
Related Articles
Lots Of Activity On German Tesla Premises - And More Model Y Long Range Before Delivery
Comment
Back to NEWS.