A Leak Reveals The Design Of The Future Tesla V4 Supercharger
Jul 22,2022 | Chloe Lacour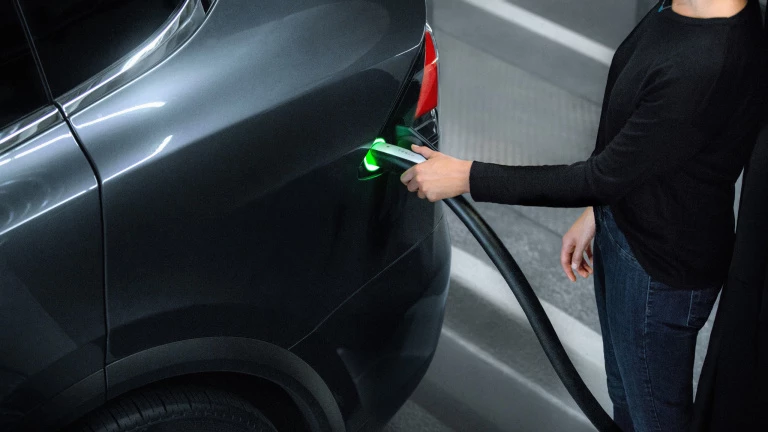 A leak reveals the plans for the new version of the fourth generation Supercharger. A welcome design change after so many years without a visual evolution. Other advantages should accompany this new version.
More modern and more compatible
The leak reveals what will likely be the future Supercharger V4. Currently, we are at V3, capable of delivering up to 250 kW, or more than 320 kilometers in 15 minutes. The plan does not reveal the technical specifications of the charging station, but we can suspect that it will be more powerful than the previous version.
Tesla is expected to return to a more angular design, like the first version of the Supercharger. On the other hand, the central part would not be open like today. The engineering drawing strongly resembles the "Urban Supercharger" terminals. The objective is clearly to simplify the design as much as possible.
The leak comes from a Twitter user, John Harris. He describes himself in his bio as a Beta tester for autonomous driving. The plans are therefore to be taken with a grain of salt. Even if this kind of image remains very credible and consistent with Tesla's strategy. The fact that there are two models shown in the sketches may mean that if Supercharger V4 is available for station construction, it will be possible to implement them directly.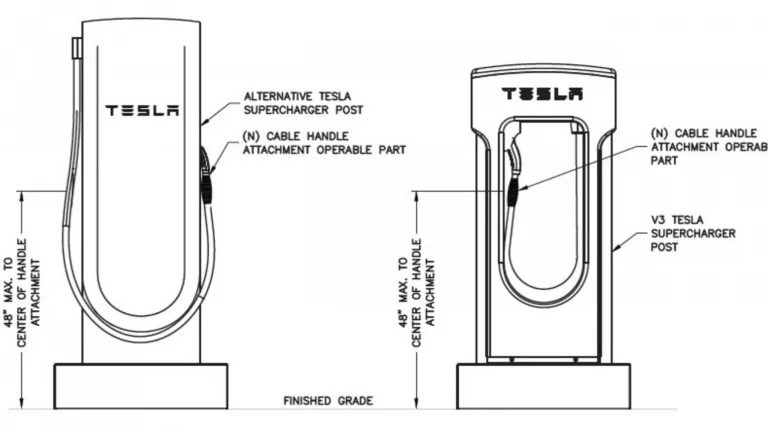 The plan is for the establishment of a new Tesla station in Danvers, Massachusetts. The sketch is very detailed and explains the foundations needed for a V3 Supercharger, but also a mysterious Supercharger.
The size should be larger than the current versions. With more than 1m90 and narrower width, the charging station stands out less from other electric car chargers. The footprint should remain the same size.
Towards an ultra-compatible Supercharger
There was no doubt that Tesla was working on a new Supercharger. The question is how powerful this new terminal will be. The current limit is at the charger level in Tesla cars. Why not push the power to 300, or even 350 kW?
What is most anticipated in the United States is the possibility of having a CCS connector, as is already the case in Europe. This makes it possible to concretize the January test in France on the opening of Superchargers to all-electric vehicles. This was already an extension of the program launched in the Netherlands a few months earlier. Tesla provides an interactive map of charging stations compatible with all other cars with a CCS charging port.
Another advantage of the new terminals is the longer cable. The current problem is the cable length suitable only for Tesla. Except that some vehicles have their charging port on the other side of the car. As a result, you have to park in the square next to it to be able to connect. A problem that should be solved with the fourth generation.
Related Articles
Cryptocurrency: Tesla Got Rid Of A Large Part Of Its Bitcoins
Comment
Back to NEWS.