A Vox Van With The Face Of Macarena Olona Crashes Into A Tesla In Dos Hermanas (seville)
Jun 12,2022 | Chloe Lacour
The image has gone viral on networks and has even provoked a confrontation between the extreme right and Echenique.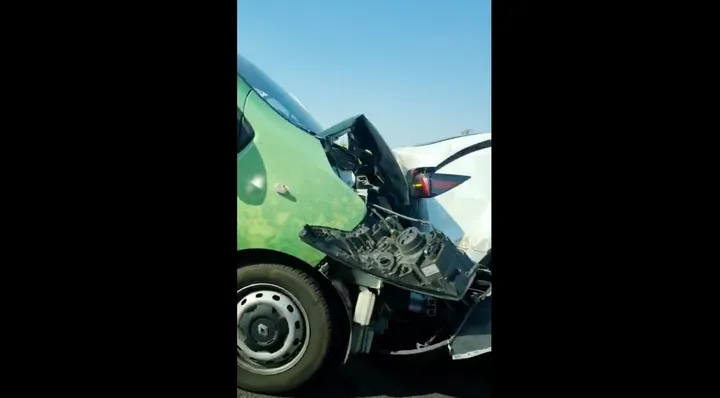 Image of the Vox van stamped against the Tesla. TWITTER: I CAN'T AVOID IT
It is one of the images of the day: a van from the electoral caravan of the far-right Vox party stamped against the rear of a white Tesla on the A4 at the height of Dos Hermanas (Seville).
The image was captured by the Twitter user @nopuedoevitarlo and in the video you can see how the van, where the face of Macarena Olona, candidate of the far-right party for the June 19 elections, appears; it has the front completely smashed against the rear of the white vehicle.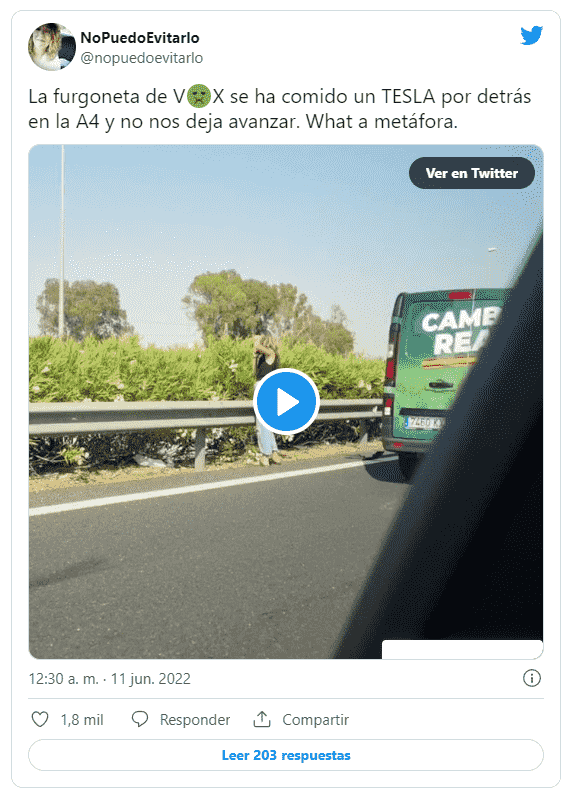 In the video, we also see a woman next to the van talking on the phone, a man in the passenger seat of the van, and another person in the white Tesla.
In this other image, you can see how the van has turned out.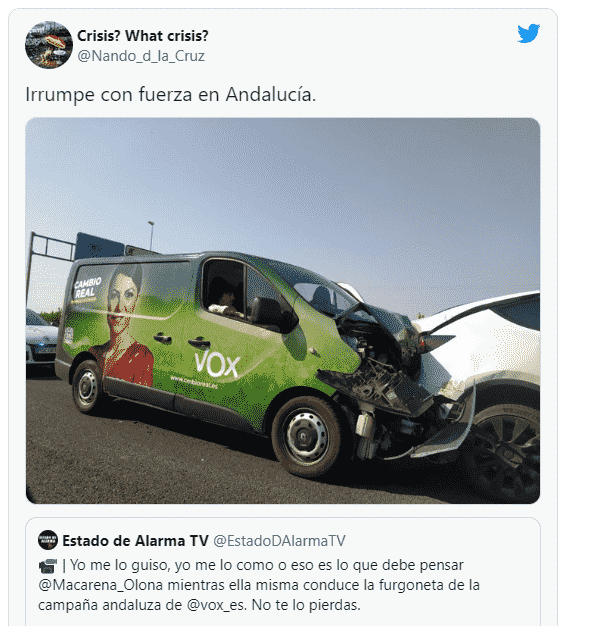 According to EFE, no injuries have been reported in the incident.
What has been reported is political anger, since the spokesman for United We Can, Pablo Echenique, has ironized what happened with this message on Twitter: "The 'real change' of Vox. audiovisual metaphor.
Related Articles
Biontech In The First Place, Tesla Crashes: Where Future Scientists Want To Work In The Future
Comment
Back to NEWS.