After Tesla, BYD and SolarEdge – 5 new multiplier candidates by Alfred Maydorn
Sep 23,2022 | Tesmag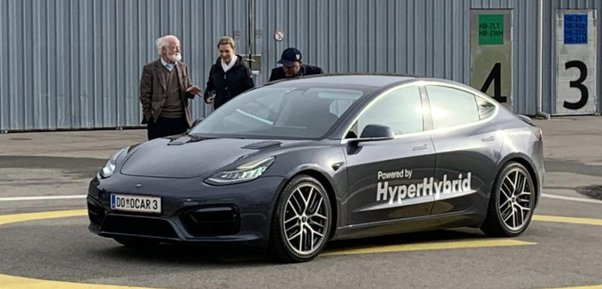 The conversion to energy production from renewable resources has picked up speed. The USA is going ahead with a snap action and is making 369 billion dollars available for the expansion of climate-friendly energy production over the next 10 years. The US companies that rely on the generation or storage of renewable energy from the sun, wind and co with their business model are now benefiting from this in particular.
Clever pioneering companies such as Tesla and BYD not only backed electromobility from the start but also developed their own energy storage solutions – including the world's leading supplier of solar system inverters, SolarEdge. The Israeli company offers battery storage and charging stations for electric cars.
Stock market expert Alfred Maydorn discovered these 3 titles and many other treasures early on and recommended them in his stock market service maydornreport: Tesla in November 2017, since then up 1,613 percent. BYD, which he recommended to his readers in July 2015, is still up a strong 573 percent. And the expert also hit the mark with SolarEdge: the share has increased by 747 percent since April 2019.
But now nothing less than an absolute opportunity of the century is looming. Because of the enormous pressure to switch to locally available energy sources and the resulting political tailwind, the growth potential of this and other shares in the renewable industry is enormous.
Exclusive special study: "Century opportunity 'New Energy'"
In a 10-page special study "Century Chance 'New Energy'", Alfred Maydorn explains why, despite the turbulence in the markets, now is the perfect time to get started. He also introduces 5 new titles that you should have in your depot now. 2 of those 5 stocks could increase 10x in the next 5 years. The other 3 have at least a doubling potential.
Related Articles
Tesla raises the prices of its Superchargers
Comment
Back to NEWS.