August report, Tesla factory in China produces record output, rumors of the second factory
Sep 06,2022 | Tesmag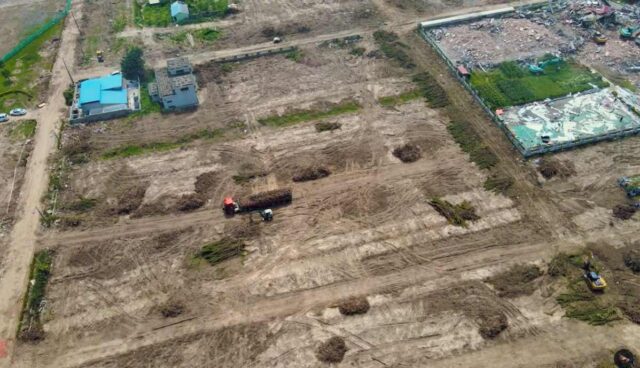 Electric vehicle sales at Tesla's China Gigafactory may not have been enough in August -- they reached about 77,000 Model 3 and Model Y units, according to estimates from the CPCA Association, and thus were slightly below their previous highs this June. However, according to a report, China's EV production is around 82,500 units, which would be a clear record. Meanwhile, the construction of another Tesla factory there appears to be becoming more concrete.
Tesla records after factory revamp
According to unconfirmed but not contradictory reports, parts of the Chinese Gigafactory were shut down throughout July and the first week of August as Tesla was converting them to higher capacity. The news reported target is to produce 22,000 electric vehicles, 8,000 Model 3s and 14,000 Model Ys per week, for a total of about 100,000 per month. Model 3 and Model Y sales were 82,500 in August, and considering the Model 3's first week may be omitted, it will actually be at least 90,000.
Australian The Driven reported the expected production record at the end of August, apparently from China. If the numbers are correct, it would be well above the June highs of this year: Tesla China also produced 70,928 Model 3 and Model Y units during the month, according to the CPCA, which was also limited at first, and is now a 15% increase. Last week's semi-official August sales figures pointed in that direction, but only missed a record.
Extrapolating from an as-yet-unconfirmed value for The Driven, this would result in an annual production capacity of nearly 1.1 million electric vehicles at Tesla's China plant. But since May, there seems to be more than that: Tesla has confirmed to authorities that it will build a second Chinese Gigafactory near the first, according to Reuters. According to rumors, the tender for its construction works has now opened.
China's second gigafactory tender?
There has been speculation about the location for some time as the candidates have changed. It's been noticed recently that Tesla is apparently using dirt to pile up parking space on the edge of an existing factory, where there shouldn't be room for a brand new production building. At the end of July, a drone filmmaker pointed to an area between the Shanghai Gigafactory Tesla uses for many exports and Luchao Port: He saw dredging and groundwork from the air, and he was working on it according to his own Allegedly, Tesla is the man behind it. Whether it will actually be the location has been open since then. On Sunday, The Observer independently reported rumors that Tesla is currently placing an order to build a second Gigafactory in China.
Related Articles
In New Zealand's electric car sales list in August released, Tesla took the first place
Comment
Back to NEWS.