Before Tesla And VW: Hyundai Electric Cars For 20,000 Euros Are Planned In Europe From Mid-2023
Aug 14,2022 | Chloe Lacour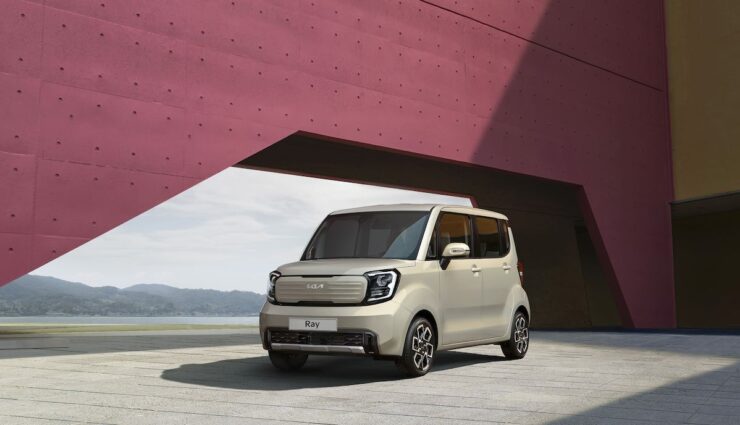 At Tesla, the electric car announced two years ago for $ 25,000 was temporarily canceled altogether, and a little later Volkswagen said that a model at this price in euros should come onto the market in 2023, but most recently there was only talk of 2025. Really affordable electric cars remain rare and are a long time coming, at least in the West. But the Korean company Hyundai, which is well-established in Europe, could fill this gap: It is apparently planning two electric cars at prices around 20,000 euros, the first of which should come in mid-2023.
Hyundai is ahead of Tesla and VW
According to a report by Electrifying, Hyundai's head of marketing for Europe confirmed at a conference in July that Hyundai wants to launch at least one model at this price. That will be the most difficult of the eleven new electric cars planned for the next eight years, he said there but did not name a year yet. However, the publication Autocar has now learned that – and also that Hyundai is planning a second model in the segment. The first should be produced from mid-2023, with a slightly more spacious variant at the end of 2024.
Long before the electric Volkswagen that has now been announced for 2025 and probably even more so before a smaller Tesla, Hyundai would have an electric car in the price range that, according to the marketing boss, the entire industry is aiming for. An electric successor to the conventional i10, which is currently available in Europe and Asia, is initially expected. Hyundai ordered a powertrain module for a small electric car from BorgWarner last year, electrive.net reported.
The planned start of production was mid-2023, which fits in well with the current news. According to a new BorgWarner report, Hyundai also wants to have driven another electric car in the A segment from the third quarter of 2024. That could be an indirect confirmation of the second model.
Small electric car in the style of China Mini?
What the two small electric cars will look like remains to be seen when Hyundai reveals more about them. According to Autocar, the first model is likely to be a city car, and the second a slightly larger variant in the style of the ID.1 sketch shown this May. The Kia Ray mini car is based on the same platform as the i10, and this week the Hyundai group showed a refresh for this model (see photo above). In its boxy simplicity, it bears a resemblance to the Wuling Hongguang Mini EV micro-electric car, which is one of the best-selling cars in China, and it is already available purely electrically, but only in Hyundai's homeland of South Korea.
Related Articles
German Lawsuit Against Tesla Advertising For Autopilot And Fsd Finally Failed
Comment
Back to NEWS.