California in Tesla hands: Model Y and Model 3 to June 2022 at the top of all car sales
Sep 01,2022 | Chloe Lacour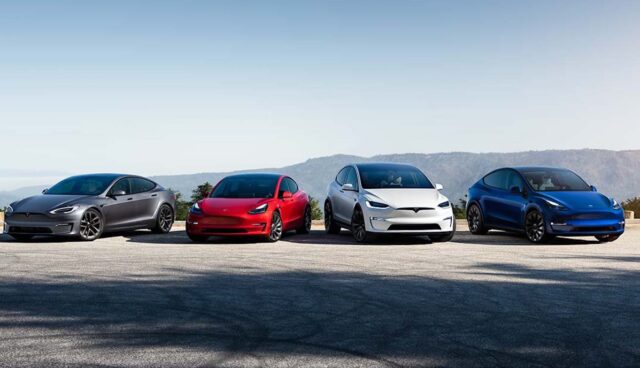 In individual months, Tesla electric cars occasionally led new registrations in some countries early on, but this is increasingly happening over long periods of time. In the electric car country Norway, for example, the Model 3 was the best-selling passenger car for all of 2021, and so far this year the Model Y has taken the lead. And in his former homeland, two Tesla models now occupy the top spots in all car sales.
Model Y in California just ahead of Model 3
Although California is not an entire country, it is the most populous state in the USA with around 40 million inhabitants and a much larger market than Norway with its 5 million inhabitants. Tesla was founded there and was headquartered there until relocating to the new Gigafactory in Texas in late 2021. And as new figures from the CleanTechnica blog show, the dominance of Tesla electric cars in California is probably more pronounced than anywhere else in the world.
Because with Model Y and Model 3, two of them are said to have been at the top of all car sales in the state - not just in one outlier month, but over the entire first half of 2022. The Tesla Model Y was at the forefront with 42,320 units sold. The Model 3 followed not far behind with 38,993 sales and the Toyota Rav4, which is also available as a plug-in hybrid, came in third with a larger gap and sold 31,599 units. The small Toyotas Camry and Corolla occupy the remainder of the top five.
In view of the overall lead, it is logical that the two Teslas are also ahead in their respective categories. In compact SUVs, the Model Y leads the Mercedes GLC, the first of a German trio that also includes the BMW X3 and Audi Q5, with about five times California sales from January to June 2022. In sedans, the Tesla Model 3 sold about 10,000 units more than the small Toyota Camry, and if you classify it as "near luxury," sales were many times higher than the Lexus ES, which came second in this category.
30% of Tesla's US sales are in California
With the Model S, a third Tesla also occupied the top position in California in its category, defined here as a luxury sports car, in the first half of the year. According to CleanTechnica, it was sold 5791 times, about twice as many as the BMW 5 Series or the Mercedes S-Class. Only the Model X does not appear in any bestseller list in the article but also contributed to a good 80,000 Tesla sales in California. The state accounted for about 30 percent of Tesla's total US sales in the first six months of 2022.
Related Articles
If you are Chinese, you can have your Tesla Model Y RWD within a month
Comment
Back to NEWS.