Commodity Bill: Metals For 20 Million Electric Cars Would Cost Tesla $100 Billion
Aug 27,2022 | Chloe Lacour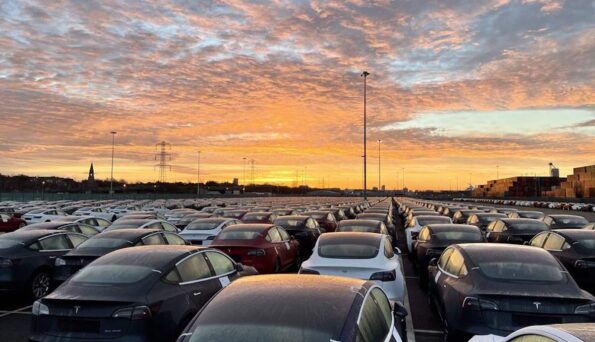 At Tesla, a million marks are falling at ever shorter intervals. In March 2020, the company reported the first million electric cars it had produced, largely at the main plant in Fremont, because the Gigafactory in China had only been in operation for a good two months at the time. According to Tesla, by mid-August, she had already made the first million after Fremont had managed the second a month earlier. In 2030 Tesla even wants to reach a rate of 20 million electric cars per year. And a commodity publication has now calculated what that would cost in metals alone.
Tesla costs doubled
Unsurprisingly, the sum is high. But according to the report, it has more than doubled in the past two years. At that time, Tesla presented ambitious plans for its own production at a battery day and named the goal of producing around 20 million electric cars in 2030, which has been repeated several times since then. For metals such as lithium, nickel, or graphite for batteries or aluminum and copper for cars, this would have meant costs of around 45 billion dollars in September 2020, as calculated. This July it is said to have been $100 billion.
These figures are based on prices from market research firm Benchmark Minerals and estimates from Adamas Intelligence of metals used at Tesla for batteries and fully electric cars, the publication explains. It should also be taken into account that Tesla is increasingly using LFP batteries that require neither cobalt nor nickel. As a result of this and the sometimes violent price movements, the cost shares have shifted significantly since 2020. Two years ago, Tesla could have gotten enough lithium for 20 million electric cars for around $5 billion, according to the report. After an eightfold increase in price, this battery metal alone would cost Tesla more today than all of them combined.
At the same time, the report shows that raw material prices can also fall again quickly: In March and April, the metal costs for 20 million Tesla electric cars would have been around 30 percent higher than in July, writes. Since then, most markets have calmed down, only lithium, which has been indispensable for electric car batteries up to now, has remained at its sharply increased level.
Save with replacement material
The commodity publication assumes that due to the enormous demand, not only at Tesla and not only for electric car batteries, most of the metals required will also soon become more expensive again. However, the need for cobalt, for example, has already fallen sharply due to new mixtures and chemistries. LFP batteries, which Tesla is increasingly using, do not require any cobalt, which was previously feared to be in chronic shortages with correspondingly high prices. And even lithium, which is currently stubbornly expensive, could have a substitute in the form of sodium. CATL aims to start mass-producing sodium-ion batteries next year, and Tesla chief technology officer Drew Baglino recently indicated an interest in doing so.
Related Articles
Optimus Offensive: Tesla With More Open Jobs For Robots Than For Electric Car Drives
Comment
Back to NEWS.