Electric car batteries: CATL clear market leader in H1 2022, Tesla batteries cost the least
Sep 19,2022 | Tesmag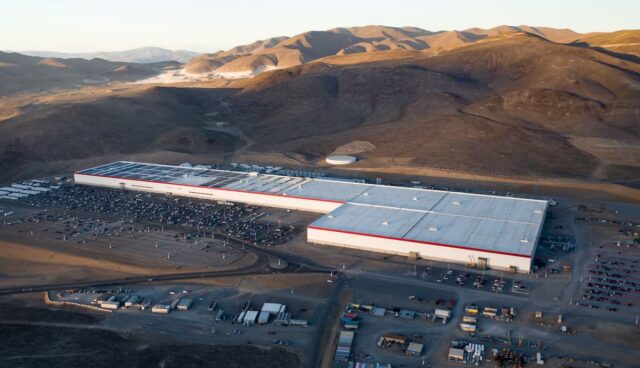 As expected, global electric car sales have continued to rise this year, and this is even having a disproportionate effect on the battery market: In the first half of 2022, around 269-gigawatt hours of batteries for electric cars were sold worldwide, according to the Korean market research company SNE Research last week - that's almost as much as in the entire previous year with 297-gigawatt hours. CATL from China was clearly at the top. When it comes to costs, however, Panasonic is said to be ahead, i.e. the company that almost exclusively supplies Tesla.
CATL with 39 percent world market share
The value of all battery sales for electric cars (including plug-in hybrids) totaled nearly $43 billion in the first half of 2022, the SNE release further shows. CATL, whose largest customer last year was Tesla, is said to have secured $13 billion of this alone. In terms of capacity sold, the CATL share of the world market was even significantly higher: at 104-gigawatt hours, it accounted for almost 39 percent.
LG Energy Solutions from South Korea followed in the first half of 2022 with less than half of this (39-gigawatt hours). The Chinese company BYD, which produces batteries for its own electric cars but increasingly sells them to other manufacturers, moved into third place with 29-gigawatt hours - according to a type approval from the EU also to Tesla for a basic version of the Model Y. Third place Battery rank in 2021 was still Panasonic with 36-gigawatt hours. Now the Japanese Tesla supplier had to admit defeat to BYD with a good 19 gigawatt-hours in the first half of the year. He was followed by two other manufacturers from South Korea, SK On and Samsung SDI.
Lowest prices at Tesla partners
In addition to the quantities, SNE Research also recorded the average prices from the individual manufacturers. According to the announcement, they were lowest at Panasonic in the first half of 2022, i.e. for Tesla: battery packs with Panasonic batteries are said to have cost 112 dollars per kilowatt hour. SK On had the second lowest prices at $119 per kilowatt hour. The market leader CATL was only in third place with $125. Like other Chinese manufacturers, it relies heavily on the cheaper LFP chemistry, which Tesla also uses for the smallest Model 3 and Model Y, but its more expensive batteries seem to be for other customers to have pushed the average up.
Related Articles
Next charging price increase at Tesla: Electricity on German superchargers will be 23% more expensive
Comment
Back to NEWS.