Electricity Worries: Shanghai Government Asks For Supplier Preference For Tesla And Saic
Aug 20,2022 | Chloe Lacour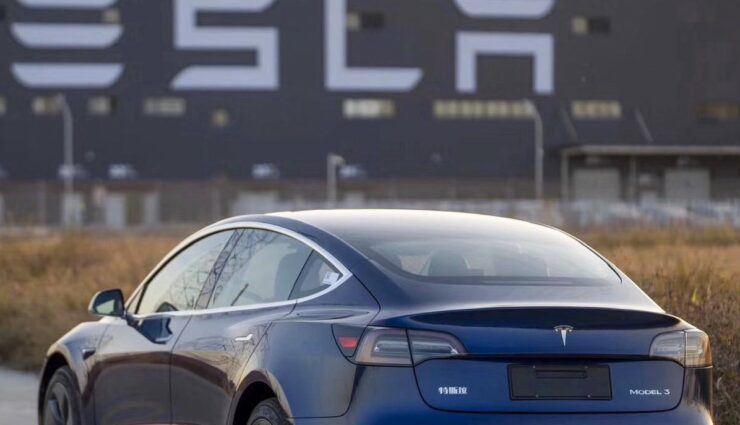 In recent years, Tesla has had a lot to do with "force majeure," said CEO Elon Musk in July after presenting acceptable business figures for the second quarter of 2022 in view of the new corona restrictions in China. In fact, the multi-week lockdown in Shanghai from late March was just the latest in a series of negative developments beyond Tesla's control. And in China, problems like this are already brewing again.
City Writing for Tesla and SAIC
According to a report by the news agency Bloomberg, this emerges from a letter that the Shanghai city government has sent to authorities in Sichuan province. The Shanghai-based car manufacturers Tesla and SAIC (also represented there with a joint venture with Volkswagen) have warned local authorities that important parts of their supply chains could be affected by power outages in Sichuan, it said. The southwestern province is home to a CATL battery factory, among other things, and a historic drought is curtailing hydroelectric power generation.
The letter from Shanghai also made its way to Chinese social media and then, via a CNBC journalist, to Twitter. According to their information, the city's economy and information commission asked their official colleagues in Sichuan to give priority to 16 suppliers of Tesla and SAIC, most of whom were not named. However, this is said to have triggered a wave of protests on the Internet. Shanghai then made it clear that the preferential treatment should only take effect after all private households have been taken care of.
According to a report by Earth.org, Sichuan is currently experiencing the longest heatwave since records began in 1961. Record temperatures have been in effect for two months and are expected to continue until at least the end of next week. 80 percent of the electricity supply is based on hydropower and is only partially sufficient in the current drought. The response so far has been rationing for the industry. According to Bloomberg, CATL, and Toyota, among others, had to close factories in the province this week.
Next force majeure approaching?
After the public excitement about the special requests from Tesla and SAIC, it is not to be expected that CATL and other suppliers for the two manufacturers in Shanghai will be exempted from future power caps in the province. So the next force majeure for Tesla could be approaching or even have already begun. However, the TechCrunch publication points out that CATL factories are spread across China. The failure of one of them for six days will not tear the entire supply chain apart. In addition, Tesla is a coveted and large customer in China, which is why suppliers would prioritize it when production is limited.
Related Articles
Distributed Tesla Battery In First Use: Power For California From 2344 Powerwall Households
Comment
Back to NEWS.