Equipped With Tracks, This Tesla Model S Is An Excellent Snowmobile
May 16,2022 | Chloe Lacour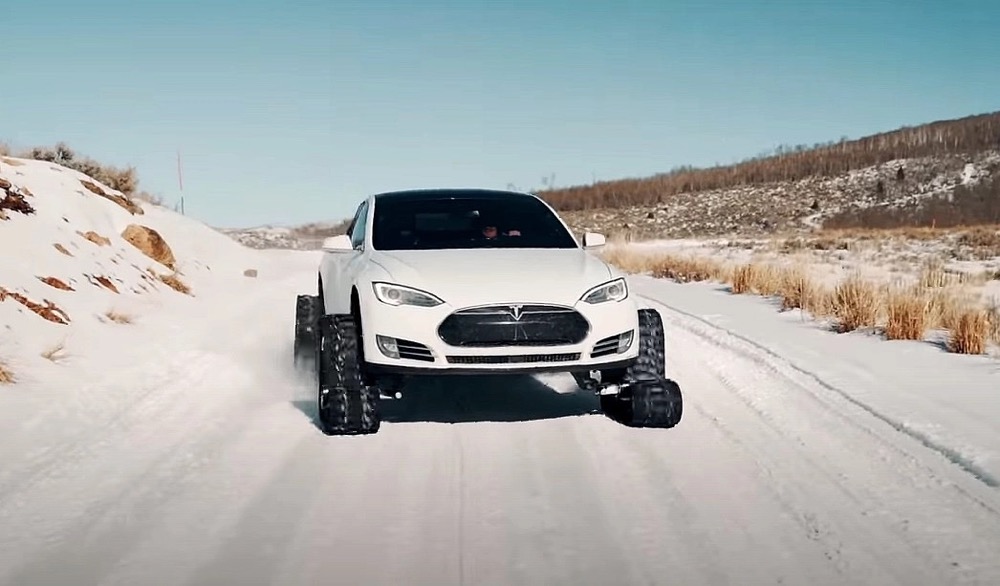 A YouTuber turned a Tesla Model S into a snowmobile, replacing the sedan's wheels with snow tracks, and the electric sedan turned out to be a very convincing all-terrain vehicle. The video shot by the channel shows a very comfortable vehicle in the snow anyway.
The Tesla Cybertruck made headlines when Elon Musk outperformed most current vehicles with his own cyberpunk style, extraordinary size, and promised range. But while waiting for its commercialization, no Tesla can think outside the box...except the one from YouTuber Heavy D!
The configuration used allows the tracks to be perfectly integrated into the wheel arches of the Model S, allowing it to face steep paths without putting a heavy chassis in the snow, and the power of the electric propulsion can even achieve some Fantasy, like getting out of a quad bike trapped in the snow.
Thanks to the track, the "zero-emissions" sedan also exceeds expectations in deep snow, including on obvious slopes, but on obvious grades, its weight doesn't seem to be an issue at all. The only problem encountered was autonomy, as the car lost more than 200 kilometers of autonomy after actually driving 25 kilometers. The traction required to move the track through the snow, as well as the cold weather and steepness, encountered, undoubtedly contributed to these numbers being greatly reduced.
Related Articles
Tesla Model T: A Six-ton ​​electric Tank Based On Model 3!
Comment
Back to NEWS.