Final Push At Tesla: Handovers In The Port, Model Y Lr From Texas, Design Boss Delivers Cars
Jun 30,2022 | Chloe Lacour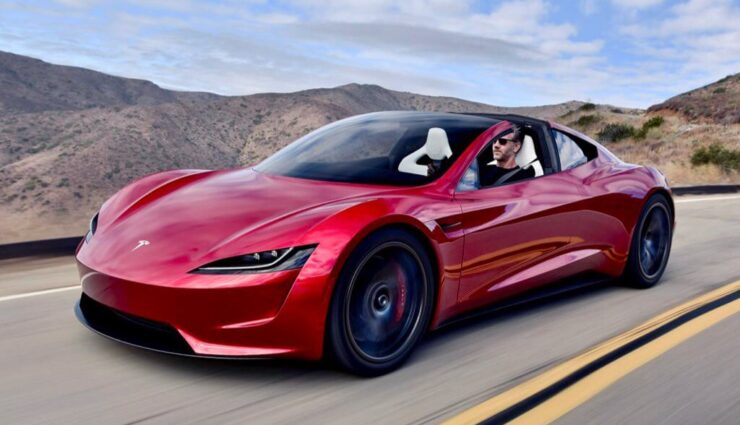 Tesla has just a few hours to salvage what it can with its second-quarter 2022 numbers. Both production and deliveries are likely to be significantly lower than in the first three months of the year, mainly because the Gigafactory in China produced tens of thousands of Model 3 and Model Y fewer due to corona lockdowns. But the time remaining in the quarter is at least used intensively.
Tesla's design chief delivers himself
At the end of last week, the fifth ship with Tesla supplies from China arrived in Europe. It was partially unloaded in Barcelona over the weekend and then proceeded to Southampton in the UK - and direct handovers were to take place in both ports, according to customers and observers. At the same time, Tesla does not seem to spare any expense in order to be able to book electric cars as delivered in this quarter: German customers, among others, reported that they were offered home delivery by van.
In the USA, meanwhile, the Tesla leadership is once again taking part in the final sprint. Nothing has been heard or seen from CEO Elon Musk for a few days, which is already making some of his followers on Twitter nervous. But his longtime design boss Franz von Holzhausen reported for it. He's been delivering Teslas all over Los Angeles, which has been a great experience, he wrote Wednesday night, U.S. time. Like, for example, the Tesla boss himself on New Year's Eve 2019, von Holzhausen seems to be personally involved.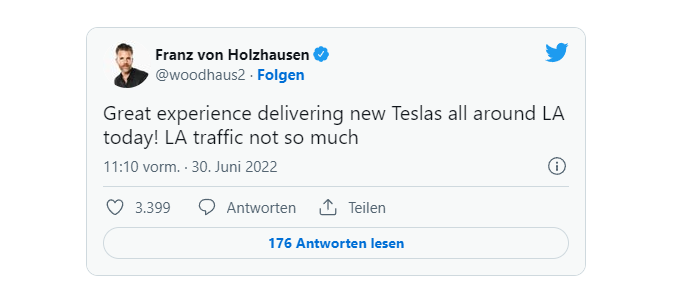 The new Tesla Gigafactory in Texas is apparently also contributing to more electric cars for quick delivery in the short term. After their official start in early April, hardly any Model Ys were initially delivered from there, probably because there were not enough 4680 batteries for the new structural battery pack. In the meantime, however, Tesla in Texas (additionally or exclusively) uses conventional batteries such as for the Model Y from the German Gigafactory as well as in China and Fremont and thus builds the Long Range (LR) variant. According to the Electrek blog, production is said to have increased to up to 5,000 Model Y per week. Local observers did not confirm this, but at least spoke of around 100 new electric cars per day from the Texas factory.
The supply of German Model Y is faltering
According to the company, the also new Gigafactory in Grünheide near Berlin reached a production of 1000 Model Y per week for the first time in mid-June. However, many deliveries were canceled by Tesla at short notice starting last weekend, apparently due to a problem with the rear-drive unit supplied from China. So, despite recent advances, the two new factories are unlikely to be able to make up for weeks of restrictions on China. But Tesla is apparently doing everything it can to ensure that the gap compared to the records in production and deliveries in the previous quarter is not too large.
Related Articles
How Much Does It Cost To Charge A Tesla
VW Boss: "tesla Is Weakening - We Have To Seize This Opportunity And Catch Up Quickly"
Comment
Back to NEWS.