For 51,000 euros, what does the cheapest Tesla Model Y offer?
Aug 30,2022 | Chloe Lacour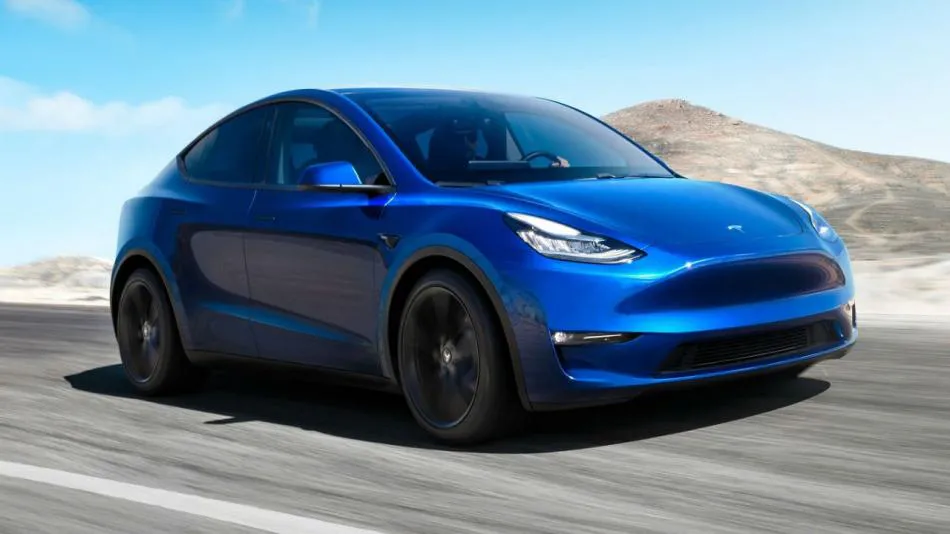 n the basis that we're not saying it's affordable, the Tesla Model Y is the cheapest from Elon Musk's company. And that is news. The base version has a final price of 51,200 euros and offers very interesting equipment. In addition, this electric vehicle meets the requirements to apply for the Moves III Plan.
The standard version, the cheapest, is called "Long Range Rear-Wheel Drive" , for its rear-wheel drive. You will also find two other options, which have a higher price, such as the "Long Range Battery All-Wheel drive" (65,990 euros) and the most powerful one called "Performance All-Wheel drive" (70,000 euros).
Returning to the model at hand, which is the crossover version of the Tesla Model 3, it has an electric motor with 204 hp and 350 Nm of torque , it accelerates to 100 km/h in 6.9 seconds and has a top speed of 217 km/h
Its 50 kWh battery gives it a WLTP range of 430 km with 20-inch wheels and 455 km with 19-inch wheels. Fast-charging capacity drops to 170kW instead of the 250kW of the AWD variants, but with a smaller battery, you don't need massive power to fully recharge.
The Tesla Model Y RWD is manufactured in the brand's Chinese gigafactory. In this way, the Model Y RWD is equipped with an LFP (lithium ferrophosphate) battery, more affordable than the classic lithium-ion ones. At the moment, only Model Y Performances are produced in Germany.
As we said at the beginning, this Tesla entry model has excellent standard equipment. Includes base Autopilot (semi-automatic driving), Premium Interior (heated front and rear seats, heated steering wheel) and Premium Audio including 13 speakers, 1 subwoofer, 2 amplifiers and surround sound.
This base option can only be obtained as standard in white exterior and or black interior. The bodywork in black adds 1,050 euros to the final account; while the metallic blue, metallic silver and metallic red tones have an additional cost of 2,100 euros. For the interior you can order a combination of black and white to which we would add 1,050 euros.
Like everything, if you want the coffee to be sweeter, add more sugar: if you want to sweeten it more, you have the enhanced autopilot (EAP or Enhanced Pilot), which costs 3,800 euros. Or the Total Autonomous Driving Capacity (FSD) that has a price of 7,500 euros.
The configurator of the American brand already admits reservations of the Tesla Model Y with rear-wheel drive. If we look at the delivery times, the website indicates that we will have to wait until the end of 2022 or the beginning of 2023.
Related Articles
Chinese electric car brand with CATL battery for a range of up to 1000 km
Comment
Back to NEWS.