Hitlist E-cars In Germany: Tesla Only Appears In Sixth Place
Aug 05,2022 | Chloe Lacour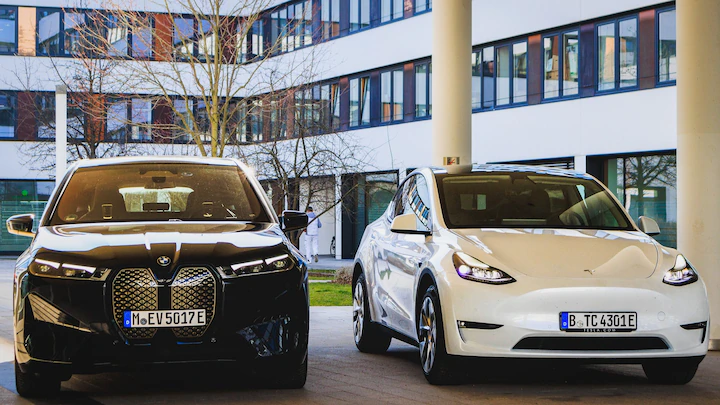 Tesla's Model Y and Model 3 are among the most popular electric cars in Germany. But there are significantly more BMWs with electric drives.
The Federal Office of Economics and Export Control (BAFA), which is responsible for the "environmental bonus", has published an interim report on the e-car purchase premium. More than 1.3 million funding applications have now been received by BAFA - and while an old acquaintance tops the ranking of electric car models, there are a few surprises in the manufacturer ranking.
The so-called "environmental bonus" has existed in Germany since 2016, a subsidy for the purchase of electric cars and plug-in hybrids, which is paid partly by the manufacturer and partly by the state. It is now clear that the funding conditions will change significantly on January 1, 2023, before the funding pots will actually be empty in the near future. BAFA is now publishing its interim results as of August 1, 2022.
According to this, BAFA has received 1,367,702 funding applications since the start of the purchase bonus. 770,252 of these were pure electric cars and 597,158 plug-in hybrids. In comparison, fuel cell vehicles are a marginal phenomenon: since 2016, only 292 applications for funding for a hydrogen car have been received. This is probably mainly due to the small number of hydrogen filling stations and the lack of choice - so far, the Toyota Mirai and the Hyundai Nexo are the only two fuel cell series cars on the market.
Among the applicants were 576,996 private individuals and 695,368 companies. The rest of the applications are distributed among clubs, municipal companies, special-purpose associations, churches, foundations, and corporations.
Environmental Bonus Applications: The Top 10 by Model
At the top of the list of applicants, depending on the vehicle model, is an old acquaintance: the Renault Zoe, despite its nine-year history, is still one of the most popular electric cars in Europe. It's no different in Germany either: with 80,107 applications for funding, it leads the model top ten. In detail, the ranking is as follows:
Renault Zoe (80.107)
Tesla Model 3 (68.003)
VW e-up! (47,743)
Hyundai Kona Electric (42.513)
Smart ForTwo EQ (42.318)
VW ID.3 (42.002)
BMW i3 (39,908)
VW e-Golf (27,559)
VW Passat GTE (27.265)
Audi A3 e-Tron (26,222)
Green Bonus Applications: The Top 10 by Brand
However, there are surprises when it comes to the list of applicants by vehicle brand: Although Tesla, as an industry pioneer, had a head start for a few years, the US automaker only found itself in sixth place in the top 10. Both Volkswagen and BMW and Mercedes are very strongly represented in the list with plug-in hybrids, a type of drive that does not exist at Tesla. That explains the ranking.
Volkswagen (199,426)
Mercedes Benz (134.902)
BMW (122,694)
Renault (109,484)
Hyundai (81,825)
Tesla (81,468)
Audi (78,751)
Smart (59,456)
Kia (53,282)
Skoda (47,842)
Related Articles
Tesla Competitor Lucid Motors Again Halves 2022 Production Targets
Tesla Model 3/Y Center Console Cover | Matte Carbon Fiber Wrap 2017-2020
Comment
Back to NEWS.