How much does Full Self-Driving cost?
Jul 25,2022 | Chloe Lacour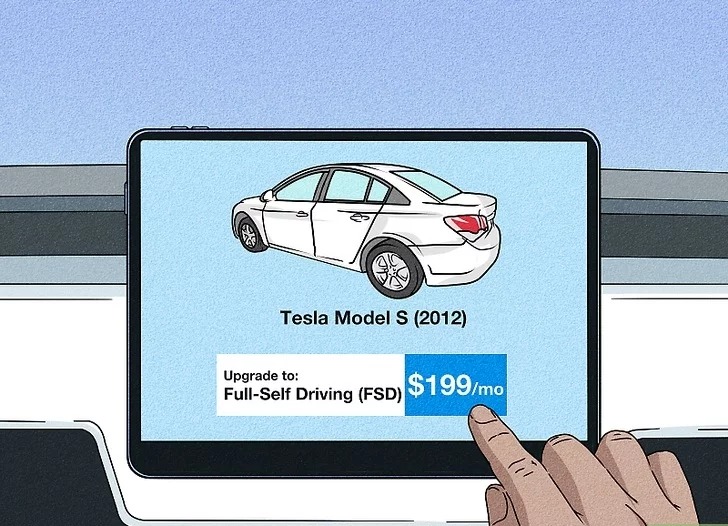 Tesla officially launched the Full Self-Driving subscription package. New users are $199 per month, down from
$400 previously predicted by the media. Users who have previously purchased Tesla's Enhanced Autopilot package for $99 a month may need to upgrade their onboard computer to Hardware 3 for $1,500.
Tesla owners can subscribe to FSD kits via the Tesla app via their smartphone or via their Tesla account via a web browser, with subscription options available in the app's "Upgrades" menu.
Unlike Tesla's current Autopilot Assisted Autopilot, FSD can achieve more functions and be closer to true Autopilot. Its biggest highlight is the pure visual autonomous driving technology route based on cameras and AI intelligent algorithms, rather than relying on radar sensors. It is important to note that the current FSD-enabled features still require the driver to remain actively supervised.
Tesla began to officially push the purely visual version of the FSD Beta V9 in the United States. Compared with the previous version, the FSD Beta V9 version has also undergone several upgrades, and the underlying system has also undergone major transformations. On the day of the push, the car owner conducted an actual test, and the power performance of the Tesla FSD Beta V9 also exceeded the previous test level.
The new version of the visual interface UI is more detailed, and roads and lanes are represented by different colored markings. What's more, the different models show that Tesla's visual processing performance is really refreshing.
At present, the details of the new version of Tesla FSD Beta V9 are still unknown, but it can be seen from Musk's comments on social platforms that FSD Beta will soon support reading turn signals, hazard lights, ambulance lights, and warning lights. even gestures. And make driving decisions based on the above signals, while listening to the alarm sound.
Also, FSD subscriptions are non-refundable but can be canceled at any time, and there is no pro-rated monthly fee. This means that even after monthly service is canceled, the FSD subscription remains active for the remainder of the vehicle's billing cycle.
Related Articles
Can every Tesla have Full Self-Driving?
Comment
Back to NEWS.