Hundreds Of Unemployed Find New Jobs At Tesla
Jul 12,2022 | Chloe Lacour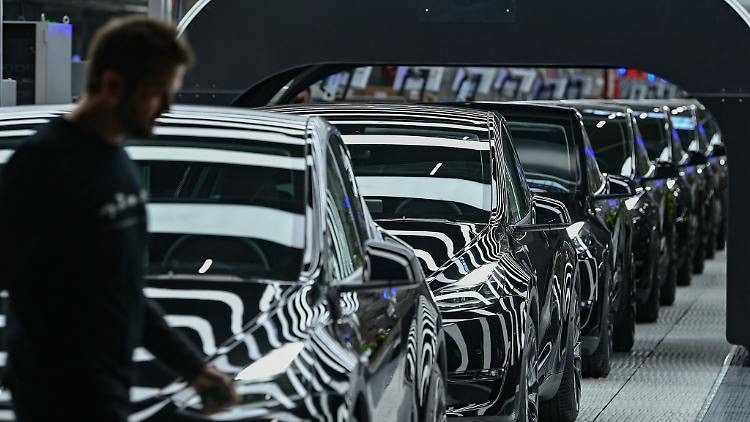 The US carmaker is urgently looking for staff for its plant near Berlin. The employment agency can also help. Production will be suspended for the next two weeks.
Grünheide (DPA / bb) - The responsible employment agency has meanwhile placed around 650 unemployed people at the new Tesla factory in Grünheide. There were also job seekers and unsolicited applicants - a total of a good 1000 people. The Frankfurt and der Oder employment agency called the figures on Monday on request. And the company is looking for even more employees.
"After the start of production in March, Tesla is now building up the staff for the second shift and the third shift, so that there are very good chances of being hired in the next few weeks," said Jochem Freyer, managing director of the employment agency. "In times of scarce skilled workers, Tesla also has to advertise itself." How the build-up of staff works will depend, among other things, on the demand for staff from other companies and "how Tesla recommends itself as an employer".
IG Metall had recently reported dissatisfaction among the workforce, despite a six percent wage increase announced by Tesla. The background to this is that newly hired employees now get more money than newcomers a few months ago, union spokesman Markus Sievers said at the end of last week. This in turn is due to increasing problems in finding skilled workers.
The plant just outside of Berlin, which only opened in March, went on a two-week break in production on Monday. The company speaks of the usual company holidays. According to union information, this was announced to employees a long time ago. The summer holidays have been in Berlin and Brandenburg since last week.
In the future, 12,000 employees will produce around 500,000 electric cars a year in what is currently the only European factory owned by Tesla boss Elon Musk. Musk recently confirmed that 1,000 cars are now being built a week. According to DPA information, there should be 5,000 by the first quarter of 2023. The two-week break in production should be used for maintenance at the factory, it said. The plant currently has around 5,000 employees.
Related Articles
Autopilot Update: Tesla Recognizes Speed Limits On The Autobahn - But Not In Germany
Tags
Tesla Toy Car
Comment
Back to NEWS.