Investment company: Tesla can expect billions in credits for battery production in the USA
Sep 01,2022 | Chloe Lacour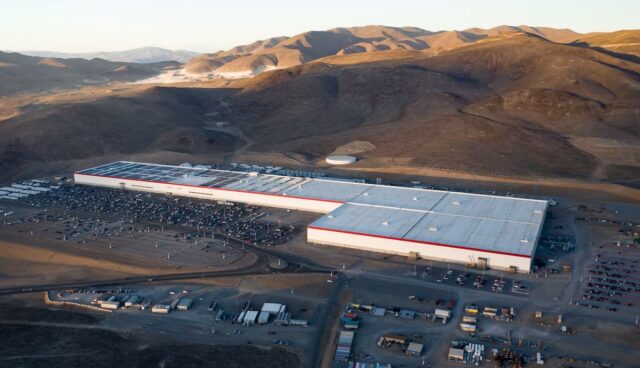 With the Inflation Reduction Act signed by President Joe Biden in mid-August, the US government wants to strengthen the economy and renewable energies. Part of that is a revamped tax credit for buying electric cars, which Tesla could be one of the biggest beneficiaries, according to one analyst. In addition, however, the domestic production of batteries and modules is to be promoted - and according to an investment company, further billions await Tesla here.
Tesla could benefit twice
"We believe Tesla will benefit most from these tax credits," Bradford Ferguson of Halter Ferguson Financial (HFF) wrote on Twitter on Tuesday. Earlier, the company published an analysis on its website about the promotion of advanced production in the IRA package. This aspect has been neglected so far, writes HFF. According to the analysis, it can in principle be converted into a further subsidy of around 3500 dollars per Tesla Model Y.
Because apart from the buyers of electric cars, new tax credits are also planned for the producers of batteries and battery packs in the USA. The purchasing credit is still $7,500, but only under certain conditions that most current models do not meet. The Tesla Model S and Model X are also dropped because the prices are too high, but the Model Y should qualify in all variants and the Model 3 in some. On the producers' side, according to HFF, there is an additional tax credit of 35 dollars per kilowatt hour for batteries from North America and another 10 dollars per kilowatt hour for their integration into modules.
With regard to Tesla, this means that for a Model Y with around 75-kilowatt hours of battery capacity, 2675 dollars are credited for the batteries plus 750 dollars for the modules. The larger amount would currently go to Panasonic - the Japanese company produces 2170 batteries for Model 3 and Model Y in the joint Gigafactory in Nevada (see photo above), which Tesla then turns into battery packs. With its own battery production, such as that started with the 4680 formats, Tesla could get the full $45 per kilowatt hour accordingly. At 100 gigawatt hours per year, that would be $4.5 billion.
No funding for battery material from China
According to the HFF, this battery subsidy will apply next year without any further conditions. In addition, the tax credit even becomes a subsidy if a company does not report sufficient profits for offsetting in the next five years. From 2024, however, as with the direct promotion of electric cars (there only gradually), a significant hurdle will be introduced: If components come from a "foreign entity of concern", the battery production credit will be completely eliminated - and China, its company, is on this list supply the vast majority of battery materials today. So Tesla and others have been given a strong financial incentive to build North American supply chains.
Related Articles
California in Tesla hands: Model Y and Model 3 to June 2022 at the top of all car sales
Comment
Back to NEWS.