Is Tesla going to make a cheaper car?
Apr 01,2022 | Chloe Lacour
They shouldn't.
I think that people who keep saying Tesla will make a cheaper car are naïve.
You have to think about this like a dispassionate, soulless corporation.
A cheaper model makes less money per unit. You only make cheaper cars when you can't compete in the higher price brackets.
Tesla makes a Model 3. The cost is $44,990.
That is less than the average price for a new car in the US.
So let's say that Tesla makes a cheaper car.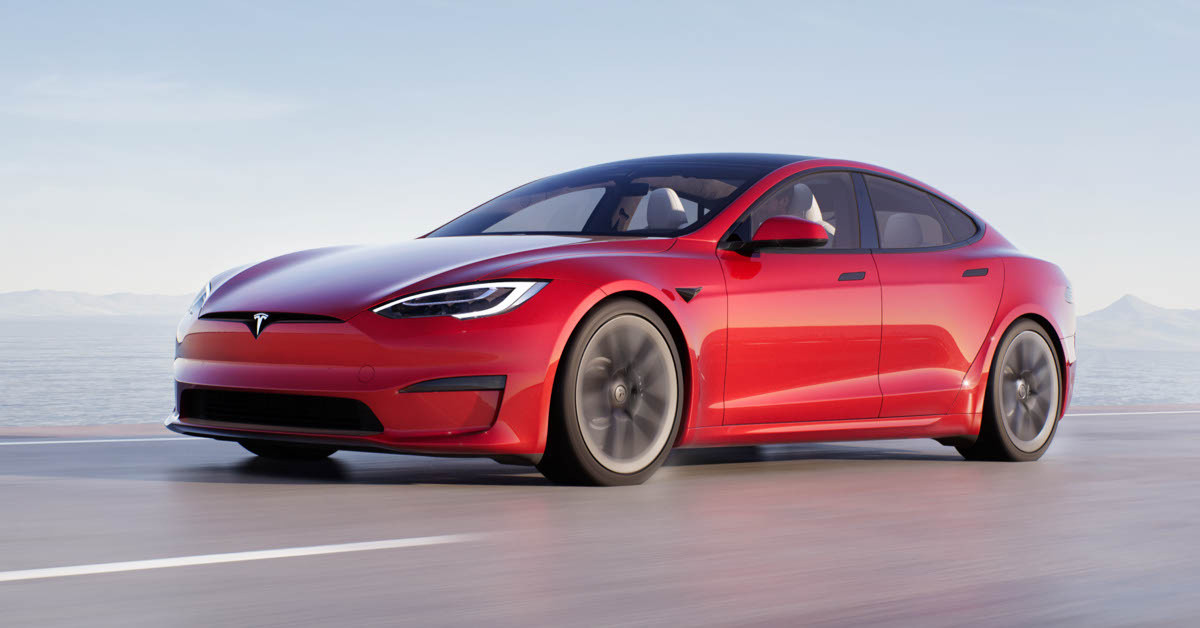 Behold, the mythical Model 2! It has the following mythical stats:
$30,000 price ($15,000 [33%] cheaper than the Model 3)
235-mile range
Basic Autopilot
13″ screen
$9.99 per month connectivity
And people go mad for it!
Right now, Tesla has a 10.26% profit margin. So a $45,000 Model 3 makes the company $4,600.
A "Model 2" would have less of a profit margin, because it probably wouldn't offer FSD. But the full profit would be $3,078.
That means for every Model 3, they would have to sell 1.5 "Model 2"s to make the same profit.
World EV Sales — Tesla Model 3 Wins 4th Consecutive Best Seller Title!
After a strong start of the year, the second half of 2021 brought a record fest for world EV sales, with 3 record months in the last 4 setting new sales records.
So last year, the Model 3 sold 500,000 units, and it is massively back-ordered, with a 5 month waiting period.
Tesla would have to sell 750,000 "Model 2"s to make the same profit. Probably MORE.
It just doesn't make economic sense.
PLUS, the potential buyers for a "Model 2" are less loyal, have moderate money, will keep their cars longer, and are less financially mobile than Model 3 owners. The size of the market is also limited because the lower price bracket is filled with people with NO GARAGES.
No garage? No sale. One of the major appeals and cost savings of an EV is home charging. Superchargers cost about $0.25 a kWh. Home charging costs as little as $0.11. That means a full charge on a Model 3 standard (267 miles, 50kWh) is $5.50. Compared to a 30 mpg car at $40 for the equivalent gasoline, that is appealing!
REMEMBER: I am thinking like a heartless corporation!
In addition, one of the selling points of "Model 2" is price. That means money savings. That means smaller batteries.
What do people in average socioeconomic ranges do for vacation?
Drive.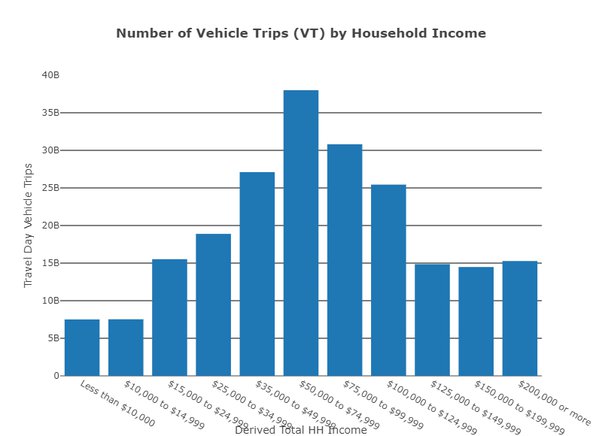 People in $50,000 to $75,000 household income groups drive TWICE as much as people who make $125,000 plus.
So, to summarize and expand:
A "Model 2" would make less profit per unit for Tesla.
Tesla is production restrained.
This cheaper and less profitable car could restrain the production of more profitable cars.
Tooling investments would be necessary for the plants.
There is a worldwide chip shortage.
There is a worldwide raw materials supply shortage.
Inflation is a huge issue.
A cheaper car has problems appealing to Tesla's target market:
It's still expensive.
The market wants a car with a range. BUT:
The range would make the "M2" even more expensive.
Charging solutions in this socioeconomic range would be limiting.
The stress on the Supercharging network would be large
The stress on the already overstressed Tesla Service Centers would be massive
For all these reasons, if I worked at Tesla, I would vehemently resist going down-market.
Next:
What data does Tesla collect from each Tesla car that is on the road? Do Tesla car owners have the choice to decline those data sharing?
Tags:
Tesla Accessories
Tesla Accessories Model 3
Tesla Model Y Accessories
Tesla Model S Accessories
Tesla Model X Accessories
Comment
Back to NEWS.