Luhut Says Tesla Signed Contract To Buy Indonesian Nickel Worth Idr 74.5 Trillion
Aug 10,2022 | Chloe Lacour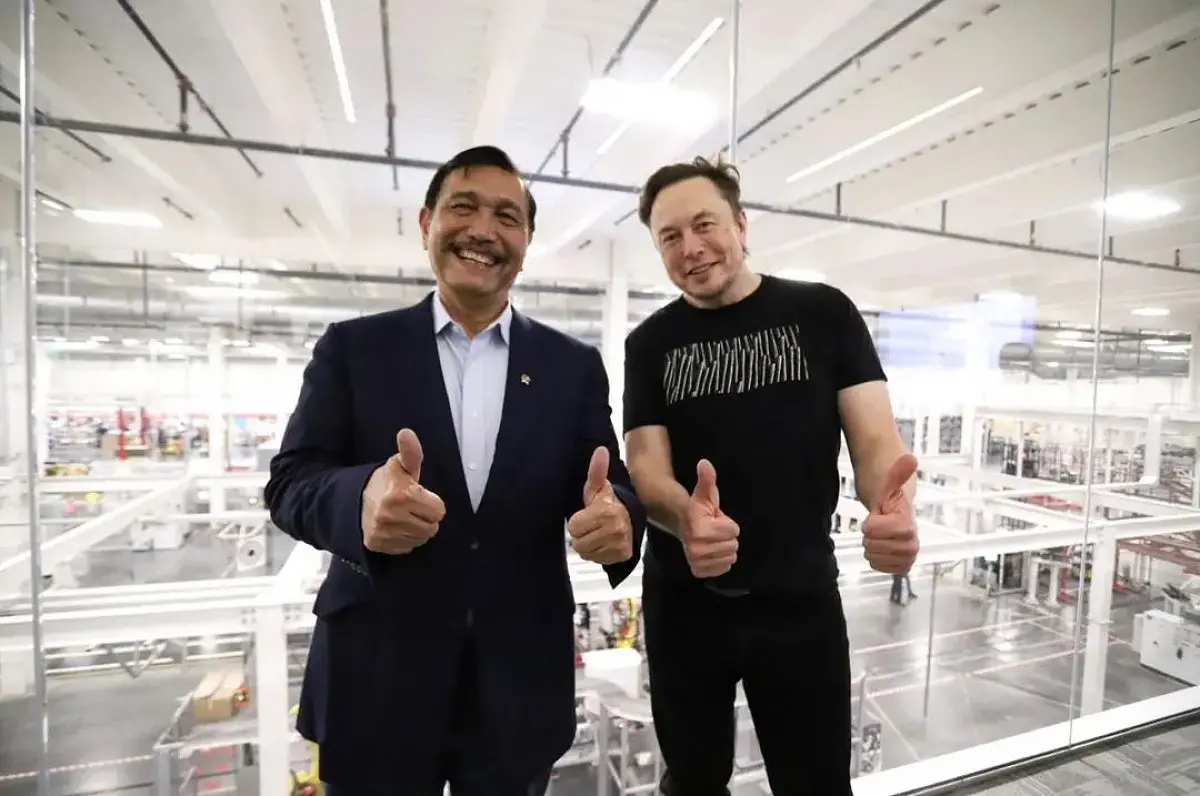 Tesla is said to have signed contracts with two suppliers of battery materials from China, namely Zhejiang Huayou Cobalt Co and CNGR Advanced Material Co, whose companies are in Indonesia. Under a $5 billion deal, Tesla will buy battery materials from the company.
"But they have bought, now that's good, two products from Indonesia. From Huayou, the other one from where he has signed a contract for five years. So he (Tesla) has started to enter there, the first stage has entered, "said Coordinating Minister for Maritime Affairs and Investment (Menko Marvel), Luhut Binsar Pandjaitan virtually with the theme Opening up Investment Attractiveness of Indonesia Post-pandemic, Monday.
The contract between Tesla and a nickel processing company operating in the Morowali area, Central Sulawesi will be valid for five years. Nickel later became the material used by Tesla for its car lithium batteries.
We'll see them again later to make lithium batteries for him. The location is in Morowali because there are a dozen industries there. He's already engaged there. His contract (Tesla) is probably around 5 billion US dollars," he said.
So what's in it for Indonesia over Tesla's agreement with the Chinese battery supplier?
"The factory is in Indonesia, the workforce is Indonesian, and the tax is paid in Indonesia even though the company is a Chinese company," replied the Deputy for Investment and Mining Coordination at the Coordinating Ministry for Maritime Affairs and Investment.
The Indonesian government is indeed trying to attract several well-known technology companies such as Tesla to invest in Indonesia. The government even stopped the export of nickel ore to ensure the supply of nickel for investors, especially in developing the battery industry and electric vehicles in the country.
This effort has succeeded in attracting the interest of steel companies from China to South Korean companies such as LG and Hyundai. Most of the investment will go towards the production of raw metal, which does not involve electric vehicles or batteries.
The approach between the Indonesian government and Tesla CEO Elon Musk has been ongoing since 2020. However, this did not reach an agreement because it was allegedly not in accordance with the government's request.
At the end of April 2022, Luhut visited the Tesla factory and met with Elon Musk. A spokesperson for the Coordinating Minister for Maritime Affairs, Jodi Mahardi, said that the meeting between Luhut and Musk discussed nickel batteries and electric batteries, which Tesla again discussed with the government.
"Talks about nickel processing and electric vehicle batteries. An invitation from Elon Musk invited Pak Jokowi to meet at the Space X Facility in Texas and talk a little about Star Link," said Jodie.
In addition, in May 2022, President Joko Widodo visited the United States and met with Elon Musk. This time, Jokowi visited SpaceX's rocket production facility. Jokowi said this visit was a follow-up to his order to the Coordinating Minister for Marvel to talk to Elon Musk.
"Following up to my order to talk to Elon about investment, about technology, about innovation, and now I'm here and meet directly with Elon to discuss future cooperation," said Jokowi, quoted from a press release by the Presidential Secretariat, Sunday.
On this occasion, Musk expressed his interest in collaborating with Indonesia.
"I think Indonesia has great potential and I think we through Tesla and SpaceX will try to cooperate with Indonesia," he said.
Musk said his party could cooperate with Indonesia because the country is considered to have a lot of potentials.
"We will see closely the form of cooperation in many ways because Indonesia has a lot of potentials. Moreover, Indonesia has a large population and continues to grow. This is good because we need a lot of people in the future," said Musk.
About Tesla Factory in Central Java
However, regarding Tesla's plan to build an electric-based automotive factory in the country, Luhut said his party was still negotiating.
"We are still negotiating this Tesla. Because Tesla is still busy with his country, with Twitter problems and so on," said Luhut.
Some time ago, the Minister of Investment/Head of the Investment Coordinating Board (BKPM) Bahlil Lahadalia confirmed that Tesla would invest in Indonesia. The investment in question is related to the car battery and electric car ecosystem in Indonesia, by building a factory in Batang, Central Java.
"Batang will be the center of the best industrial area in Indonesia. There will be big companies, such as LG, Foxconn, Tesla as well, God willing, and several others," Bahlil said in a virtual conference broadcast by the Ministry of Investment's Youtube (19/5/2022). However, Bahlil has not disclosed when the cooperation will begin. It is also still keeping the investment value of the cooperation a secret.
"He will enter two major industries, the first is about the car battery ecosystem and the car. God willing, this year. How much and when, is still a secret," concluded Bahlil.
Related Articles
The Tesla Model Y Is Already On Its Way To Becoming The Best-selling Car In The World
Comment
Back to NEWS.