More China Electric Cars: Nio Sends The First Shipload With Sedan Et7 To Europe
Aug 24,2022 | Chloe Lacour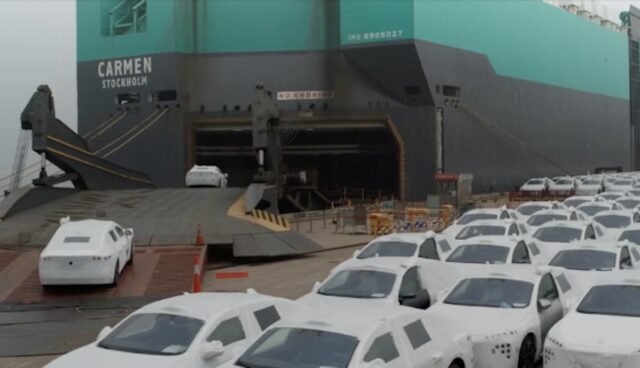 The selection of large electric cars in sedan format in Germany should increase significantly by the end of the year. Currently, there is only the Mercedes EQS in this segment, but Tesla recently informed European buyers that at least the Model S Plaid should be delivered to them before the end of the year. In addition, the first examples of Nio's long ET7 limousine should soon be available to German customers: the Chinese startup has confirmed that a ship is on its way to Europe.
Company for Tesla transports
The much-noticed Tesla transport of electric cars from China to Europe is getting company. After local blogs previously reported the departure of the first Nio ship, Nio confirmed with video on Monday that a shipment of ET7s was en route west. Like many Tesla ships, it is to dock in Zeebrugge, Belgium. The sedan should be available for orders and deliveries in Norway, Germany, the Netherlands, Denmark, and Sweden this year, the company said in that order.
Nio has been represented in the electric car country of Norway with the ES8 SUV since 2021 but has not made it into the top 20 new registrations this year. That could change with the newly developed ET7. In terms of price, unlike other Chinese electric car manufacturers, Nio is more expensive than Tesla Model 3 and Model Y and relies on particularly good service including battery charging stations, which are also planned for Europe.
Nio ET7 is significantly cheaper than Model S
When comparing the Tesla Model S and ET7, the previous price ratio is probably reversed. According to reports, the Nio version with a battery capacity of 100 kilowatt hours costs almost 80,000 euros in China, and the Model S in the USA the equivalent to at least around 105,000 euros. So far, Tesla has only given Germany prices for the plaid version, which should be available this year: 137,990 euros. For the Model S in the basic version, there were 101,990 euros in the German configurator before this information was completely deleted at the end of 2021 together with estimates for the delivery time.
Comment
Back to NEWS.