Musk Enters Restaurant Business, Will Open Tesla Restaurant In Hollywood
May 25,2022 | Chloe Lacour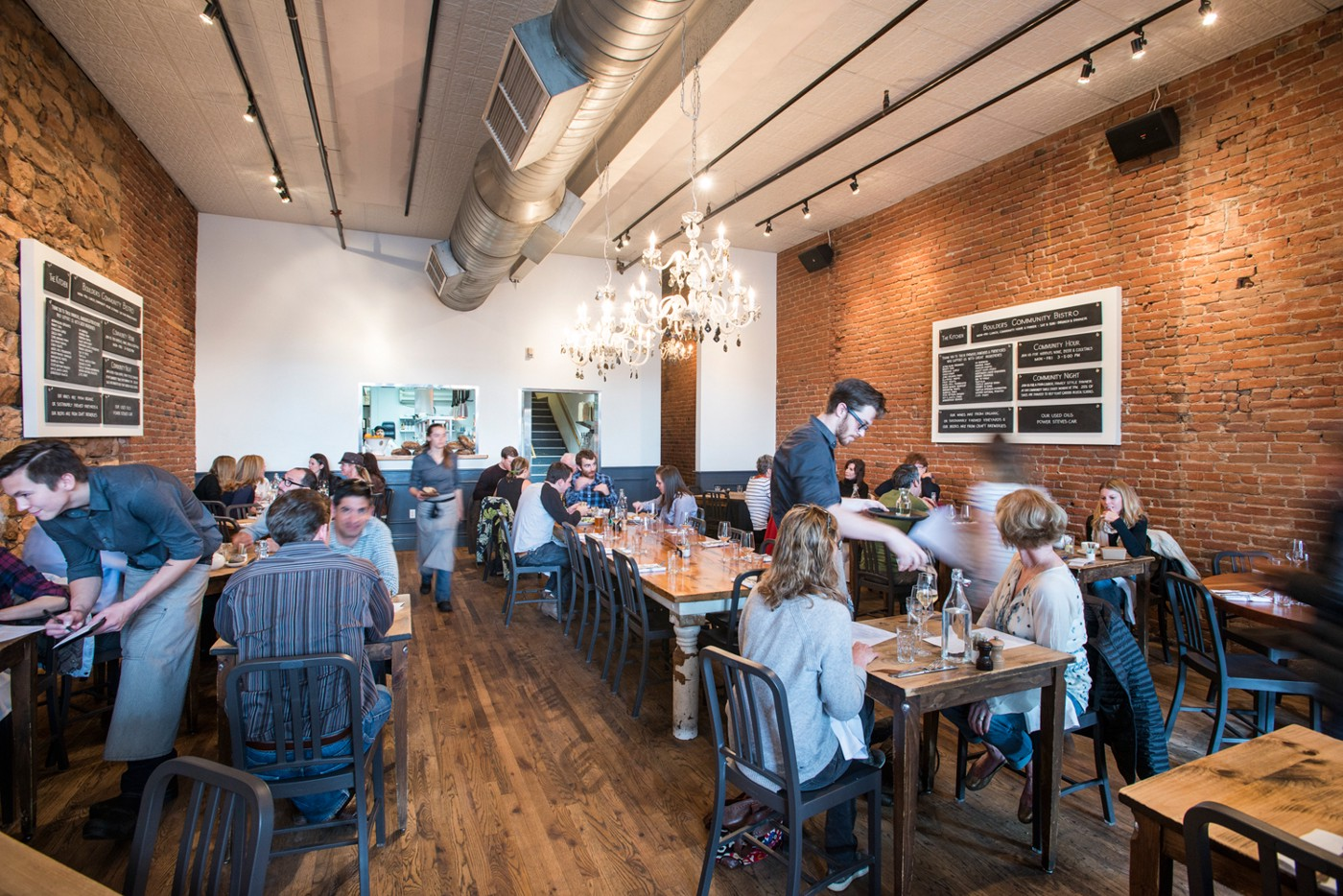 Four years ago, Tesla CEO Elon Musk first tweeted about the idea of ​​opening an "old-fashioned drive-thru, roller skates, and rock restaurant" at the newly opened Supercharger station in Los Angeles that would double as an electric vehicle charging station stand.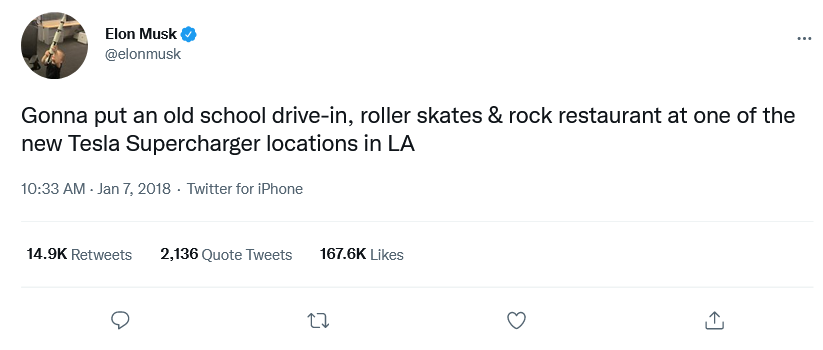 Now, Musk is one step closer to making that happen. On May 19, Tesla filed a filing with the city of Los Angeles regarding the Tesla restaurant, which will be located at 7001 Santa Monica Avenue in Hollywood and open 24 hours a day.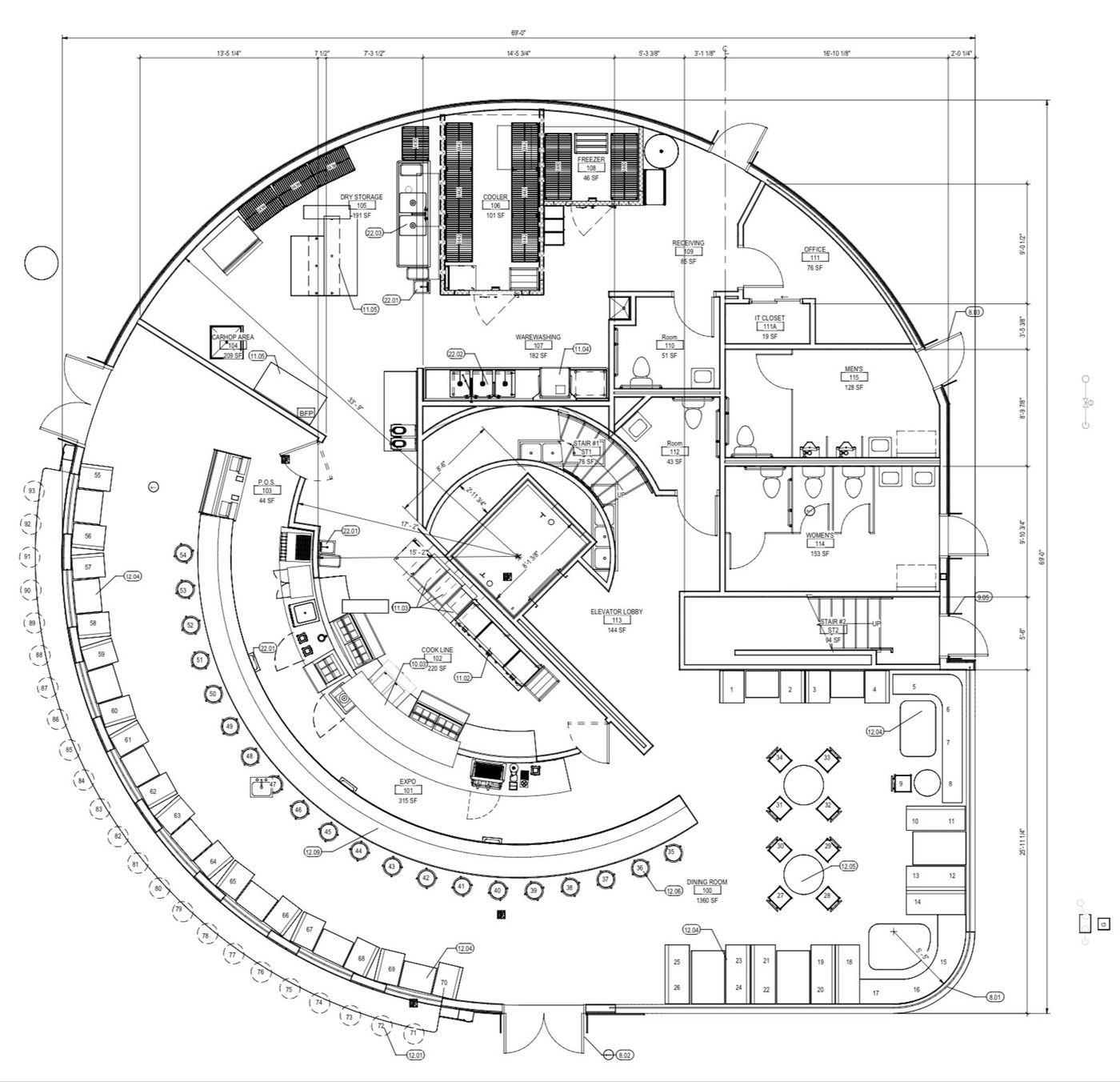 The 9,300-square-foot restaurant reportedly includes a drive-in movie theater and a 28-bay Supercharger station. Building plans show it's a two-story restaurant with more than 200 seats indoors and out. Two tall LED movie screens can be seen directly from the outdoor seating. Food can also be delivered directly to the guest's car.
About a year ago, Tesla filed an application with the U.S. Patent and Trademark Office to trademark a "T" mark for a range of restaurant concepts from self-service to takeout. While the Tesla restaurant location will reportedly be in Santa Monica, a Supercharger station that Tesla opened there in February does not currently have any branded dining options.
Tesla did not provide further details about the restaurant's opening date or menu and did not respond to a request for comment.
Tesla's plan to open a Supercharger restaurant in Hollywood must first be approved by the city of Los Angeles. According to reports, the design of the restaurant will be futuristic, and Musk announced in February that the restaurant will accept dogecoin payments.
Comment
Back to NEWS.