Musk "puts Satellites" Again: Fully Self-driving Cars Will Be Launched Within A Year
May 22,2022 | Chloe Lacour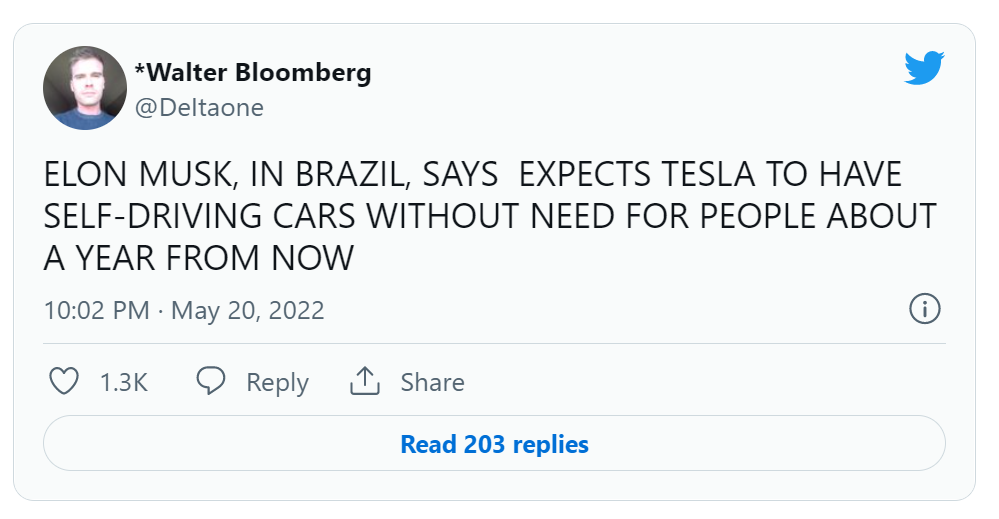 For fully autonomous driving, Musk announced an ambitious timeline: having a truly fully self-driving car next year.
Tesla CEO Elon Musk said in an interview in Brazil on Friday that he expects Tesla to have a completely human-free car in about a year.
Musk is currently visiting South America. It met with Brazilian President Jair Bolsonaro on Friday to discuss using SpaceX technology to help provide internet to schools in rural areas of the country, among other issues, and to help monitor deforestation in the Amazon rainforest.
This isn't the first time Musk has made rhetoric. Back in December 2015, he predicted "full autonomy" within two years, but that timeline has since been readjusted several times.
But the timeline Musk gave this time around isn't entirely out of the question, and Tesla is working hard to make it happen through its FSDBeta program.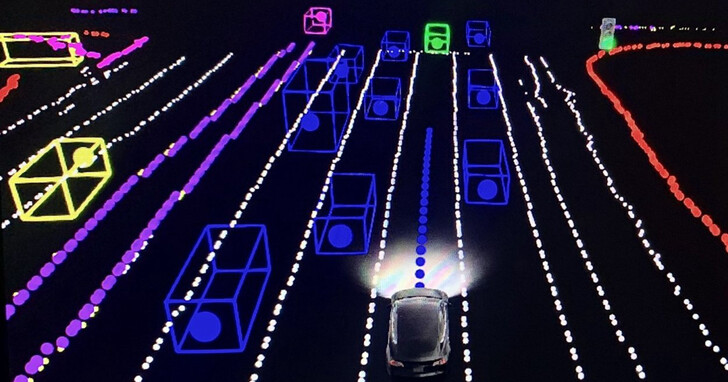 In the previous earnings call, Musk claimed that Tesla FSD will make significant progress this year. It said that in order to solve the current problems of FSD, Tesla must fundamentally crack the artificial intelligence barriers in the real world, and must ensure that Tesla's neural network and camera functions are at least at the same level as humans, or even better than humans.
According to the information disclosed on the conference call, FSD is iterating rapidly at a frequency of about two weeks. At present, more than 100,000 people have participated in the Tesla FSD Beta version plan, and it is expected that the number of participants will further increase significantly this year.
In a recent interview at the AllInOne Summit, Musk called the FSDBeta program "very complicated" and said the company should be able to expand the program to about 1 million Tesla owners by the end of the year.
For the mass production time of unmanned vehicles, Musk also gave a clear time point on the conference call: he expects Tesla's first unmanned taxi Robotaxi without a steering wheel or pedals to start mass production in 2024.
Related Articles
Tesla Is Forming A Core Litigation Department, According To Musk! Previously Charged With Sexual Harassment
Comment
Back to NEWS.