Next charging price increase at Tesla: Electricity on German superchargers will be 23% more expensive
Sep 19,2022 | Tesmag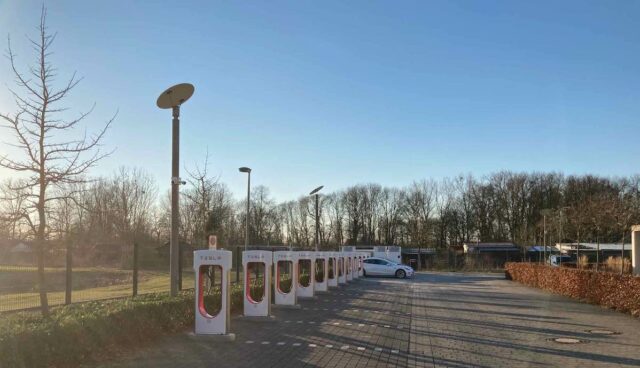 While other providers continued to raise the prices for fast electric car charging in Germany and are gradually approaching the mark of 1 euro per kilowatt hour, Tesla has been silent since May after a series of increases. As a result, supercharging prices became more attractive even for third-party electric car brands at stations that were already open to them. But now charging is becoming more expensive again at Tesla: since this Monday, the new price on German superchargers has been displayed as 69-71 cents per kilowatt hour, a good 20 percent more than before.
Higher Tesla prices also for third-party electric cars
Probably the highest price for direct current charging in Germany is that of the Dutch operator Allego: From October, he will charge 85 cents per kilowatt hour at columns with more than 50 kilowatts of power without roaming or a contract. It is cheaper to get away with the energy group EnBW, which operates its own charging stations and also enables the use of third-party ones. With an increase to 55 cents per kilowatt hour without a subscription in May 2021, it became one of the more expensive providers but has so far stuck to its announcement at the end of the year that it will not increase prices further in 2022.
At 56-58 cents per kilowatt for electric cars of its own brand, Tesla has only been slightly more expensive than EnBW since May, but the new supercharging prices create a significantly larger gap. Tesla reported 69-71 cents per kilowatt hour on Monday, depending on location, an increase of about 23 percent of the regional scale remained the same.
At the same time, the price for third-party electric cars on the supercharger rose to 80-82 cents, after having previously been 70-71 cents. A good 20 German Tesla stations are now open for all brands. For 12.99 euros a month you can take out a subscription, which pushes the kilowatt-hour price to about the (now increased) level for Tesla drivers.
Supercharging still "cheaper than petrol"?
Like previous Tesla price rounds on the Supercharger, the latest one not only affects Germany but several countries in Europe. As usual, the company itself did not provide information about its new prices or reasons for them, but increases were also reported on social media from Switzerland, Austria, Belgium, France and Norway, in some cases even more noticeably than in Germany. "Cheaper than petrol" is still the subheading on Tesla's German supercharging site, but gradually that is no longer likely to be true everywhere on its own pillars.
Related Articles
Tesla has exceeded the peak of accumulated orders, lowers delivery times and has room to lower prices
Tesla Model 3 Carbon Fiber Spoiler - Matte Black For 2017-2021
Comment
Back to NEWS.