Next Cost Level: Niu Is Planning Electric Scooters With Sodium-ion Batteries
Aug 15,2022 | Chloe Lacour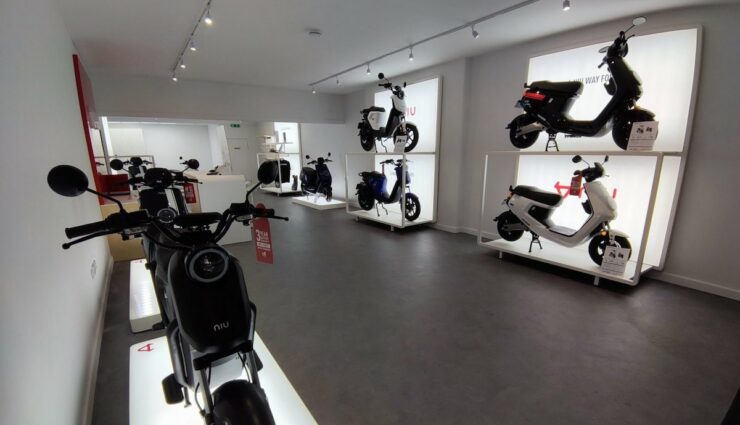 You can't produce a lithium-ion battery without the eponymous element lithium, and that's a problem because it's not yet clear where enough of it will come from in processed form to meet the rapidly increasing demand for electric cars in the next few years. However, a solution is already in the offing: industrial production of sodium-ion batteries has begun in China, the most important component of which is also in the name and is much more readily available. The first electric vehicles have been announced, albeit only two-wheeled for the time being, and Tesla is also showing interest.
Industrial production of new batteries starts
A presentation by the battery market leader and largest Tesla supplier CATL in July 2021 gave an idea that sodium-ion batteries offer some potential. Similar to LFP chemistry, with which the company quickly grew, the advantage lies in even lower costs, and in this case drastically: Analysts saw potential down to $30 per kilowatt hour. Also like LFP, compared to NMC or NCA cells, sodium-ion batteries have an even lower energy density.
With improved chemistry and packaging for the battery, more and more can be gotten out of LFP, as both CATL and BYD have recently shown. A similar development could take place with sodium ion technology, which also starts with a much greater cost advantage. In any case, it has started: In China, Hina Battery put a production line into operation with a capacity of the 1-gigawatt hour, market researcher Kevin Gunan Shang reported on Twitter at the end of July.
According to him, the planned 2-gigawatt hours were not announced until this June - rapid implementation was possible because sodium ions can be produced on the same lines as lithium-ion batteries before. CATL and other battery specialists should be able to start with it just as quickly. The market leader had announced that it would work on an industrial supply chain for the necessary materials by 2023.
There should be buyers for the batteries of the next lower level (for the time being) thanks to the lower costs - and could still bring an improvement in quality for some. According to a report by CnEVPost, the electric scooter manufacturer Niu has now announced that it intends to use sodium-ion batteries from 2023. They don't replace lithium-ion batteries, at least not directly: Due to rising battery costs, manufacturers of small vehicles are coming under more pressure than electric car manufacturers, which is why Niu, among other things, recently increased some prices and some switched to lead-acid batteries.
Tesla's interest in sodium ion technology
At least in comparison, sodium ions should already save weight, and new generations promise advances like before with LFP. At Tesla, for example, this chemistry, which is now also popular with other Western manufacturers, has already worked its way up a notch, according to CEO Elon Musk: it is sufficient for medium-range electric cars, he said in November 2021, after he had previously always spoken of "standard". So at least the first stage could be taken over by sodium-ion batteries in the not too distant future. In an interview, this June, the Tesla head of technology Drew Baglino already showed interest in it, at least for the time being only with a view to stationary large batteries.
Related Articles
10 Cents/kWh: Electric Car Drivers Can Now Earn Money By Charging At Home
Comment
Back to NEWS.