No Exception For Tesla: Supplier Province In China Extends Power Breaks For The Industry
Aug 22,2022 | Chloe Lacour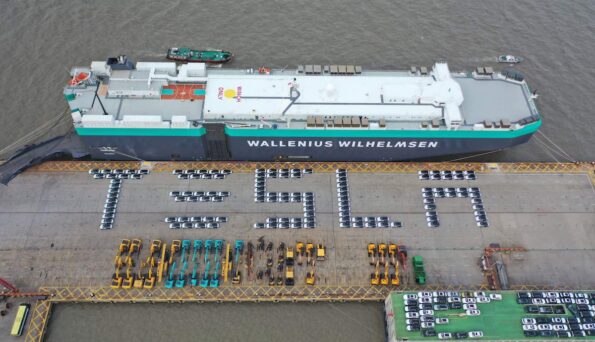 CEO Elon Musk recently praised Tesla's Gigafactory in China for a long time, and in fact, its capacity is said to have been further increased to a good 1.1 million electric cars per year through conversions in July and early August. However, after the corona lockdown lasted several weeks, the Tesla factory is again threatened with new problems from the end of March: In the Chinese province of Sichuan with many suppliers, electricity is scarce, and a forced break for them has now been extended until the end of the week.
Shanghai for Tesla and SAIC exemption
A letter from the Shanghai municipal government to the authorities in Sichuan was published last week, asking for exceptions to disruptions for 16 key suppliers in the province. Tesla and the Chinese company SAIC have pointed out that otherwise important parts of their supply chains are at risk; both have factories in the city. However, this was followed by a wave of protests on the Internet, and Shanghai made it clear that the population should be supplied with electricity before the important suppliers.
And so, not in the spirit of Tesla and SAIC, the authorities in Sichuan have apparently now made their decision. On Saturday, a local observer tweeted a new order from the Ministry of Commerce extending electricity rationing until the end of this week. It will also be extended to all industrial customers - including 20 companies that were whitelisted as particularly important.
It is not clear who it is, but according to reports last week, the battery world market leader CATL already interrupted production in Sichuan. With the new order, his work in the province, like that of other Tesla suppliers, should be suspended at least until Friday. The electricity problem there is due to a historic drought: when a coal shortage paralyzed many industrial plants last year, Sichuan was able to continue producing thanks to around 80 percent hydropower, but now there is not enough electricity to be generated dry.
Industry reacts to China lockdowns
After several lockdowns across China or parts of the country since March 2020, observers assume that companies like Tesla and their partners have built up buffers. But they are finite, and an employee of the supplier ZF TRW told the state publication SCMP specifically with regard to Tesla and SAIC that the power gap in Sichuan will prevent them from being able to use their full capacity in Shanghai. However, the head of an auto consultancy said the impact would be limited if lockdowns didn't last too long. It should remain dry in Sichuan until at least Wednesday.
Related Articles
The American Manufacturer Tesla Strengthens Its Presence In France
Comment
Back to NEWS.