No March Through For The Expansion Of The German Tesla Factory: The Vote In Grünheide Was Postponed
Jun 27,2022 | Chloe Lacour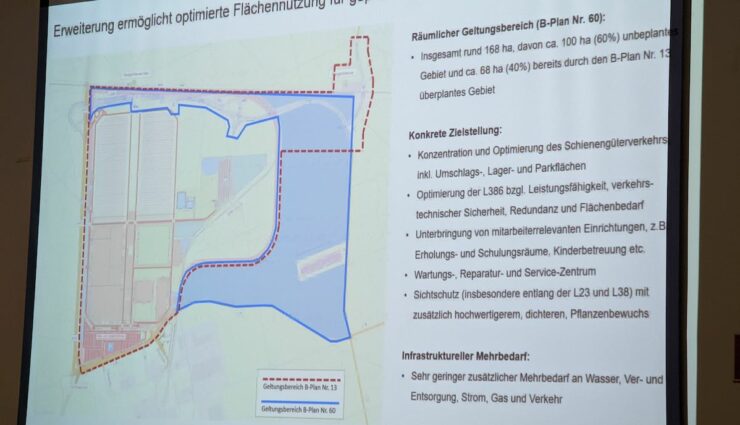 Even Tesla's original plans for its electric car factory in Grünheide near Berlin met with stubborn resistance from environmental groups. However, they could not achieve more than short delays, because political majorities, as well as authorities and courts, regularly sided with the investor. It looked like a similar development with ineffective protests when Tesla applied for a new development plan for the expansion of its German Gigafactory in May. The main committee for Grünheide quickly recommended initiating the necessary procedure - but the planned vote in the entire community representation this week failed.
Tesla vote canceled at short notice
The Märkische Oderzeitung reported on this in advance and then the RBB. A day before the meeting, which also included the Tesla vote on the agenda, the representatives were informed that this item had been deleted. According to the RBB report, an unusually large number of citizens were present at the appointment on Thursday. Some of them would have speculated that Grünheide's mayor Arne Christiani had the vote postponed because a majority for the decision in the interests of Tesla was not certain.
In mid-May, Tesla applied for a new development plan for about 100 hectares of land directly east of the current Gigafactory site, as well as an amendment to 70 hectares in the existing plan for the industrial area where the factory was built. The additional areas are to be used mainly for logistics facilities, including a goods station, but also for a company kindergarten. Local initiatives also protested against these plans, but at the beginning of June, the main committee in Grünheide supported the initiation of the procedure requested by Tesla with a narrow majority.
Gigafactory expansion delayed
The determination and adoption of the new development plan should then take at least a year, as Mayor Christiani said, but that should have required rapid approval for the start in the community representation. According to the RBB report, the Tesla issue should now be on the agenda again in September, so it should take three more months for the procedure to be completed. It can only really begin when Grünheide has decided to introduce it. Other institutions and authorities then have to comment on the project, including the local water association, which announced in the course of the approval for the Tesla factory that it would reject any further commercial space in its region due to a lack of reserves.
Related Articles
The Tesla Model 3 Offers More Than Others
Tags
Tesla Hat
Comment
Back to NEWS.