Optimus Offensive: Tesla With More Open Jobs For Robots Than For Electric Car Drives
Aug 27,2022 | Chloe Lacour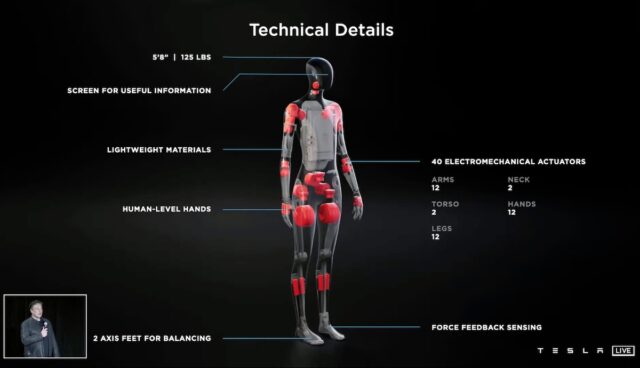 First of all, there will be no new product announcements from Tesla, said CEO Elon Musk in November 2019, and he stuck to it for almost a year. At Battery Day in September 2020, he spoke of a new electric car for $25,000, which he canceled again this January. By then, however, he had already announced another new Tesla product, the humanoid robot Optimus, and here the intentions seem to be more serious: according to a report, Tesla is currently looking for more specialists for robotics than for electric car drives.
Tesla intelligence for cars and Optimus
The announcement of the then-not-yet-Optimus Tesla robot at an AI day in August 2021 came as a surprise, but CEO Musk has reiterated several times since then that he really wants to build it. Another AI day is scheduled for this September, which Musk says may show off a first Optimus prototype. The thinking behind it: If Tesla only has to teach computers to understand the real world for its autopilot system with cameras anyway, this artificial intelligence can also be used for robots.
Batteries and motors are needed for the mechanical part of the human-like machine. Tesla also has experience with this through its electric cars but in larger formats. And as Electrek reported on Friday, the drive competence for the new plans is now to be significantly strengthened: the blog found nine new job ads with which Tesla is looking for engineers and managers for robotic mechatronics. According to him, this is one more than is currently the case in the field of electric car engines.
Musk sees robots as the most important business
The Tesla humanoids, which have now been exhibited on various occasions, are a source of enthusiasm for fans, but until now they have been nothing more than immobile dummies with a stylish design. Nevertheless, CEO Musk announced for AI Day 2022 this September that a working prototype will probably already be shown there. The first version of Optimus should also come onto the market as a product next year. After previously citing the FSD autonomous driving software business as more important than the electric car business, Musk said in April he firmly believes Tesla Optimus will outperform both.
Related Articles
Tesla Model Y Can Now Be Ordered As A Basic Version For Europe, With Production In China (updated)
Comment
Back to NEWS.