Paying Less Than 50,000 Euros For A Tesla Is Already Possible In Spain
Aug 28,2022 | Chloe Lacour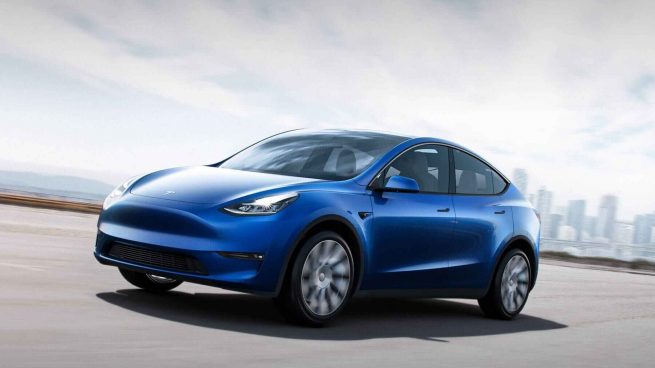 Do you want to drive a Tesla for less than 50,000 euros? From December you can do it in Spain. The electric car firm has launched the Model Y Rear-Wheel Drive on the Spanish market, deliveries of which will begin at the end of this year.
This model is the most affordable vehicle in the Model Y range. In Spain, the customer can benefit from the incentives of the Moves III Plan, which reduces the price from 51,200 euros to 49,990 euros. In addition, an additional 4,500 euros or up to 7,000 euros in the event of scrapping your old vehicle.
However, the top model, Model Y All-Wheel Drive Long Range, starts at 65,990 euros, while the top of the range, Model Y AWD-Performance, can be purchased for 70,000 euros.
Like the All-Wheel Drive and Performance variants, the front boot and folding second-row seats offer a maximum cargo volume of 2,158 liters. In addition, it can tow up to 1,600 kilograms. Features that show off the great breadth of the model.
More than 450 kilometers of autonomy
The mid-size electric SUV has up to 455 kilometers of autonomy, according to the WLTP cycle, and comes standard with Autopilot, the Premium Interior package (heated front and rear seats, heated steering wheel, among others), and Premium Audio that includes 13 speakers, 1 'subwoofer', 2 amplifiers and surround sound.
With a maximum charging rate of 170 kW and access to Tesla's Supercharger network of more than 9,000 chargers in Europe and third-party networks, future owners of this version of Model Y will be able to travel seamlessly throughout Europe.
Model Y Rear-Wheel Drive connects with the Tesla Mobile app to offer easy-to-access, exclusive features like remote unlocking, remote preconditioning, location tracking, and speed limit mode.
Related Articles
The Tesla Model Y Propulsion Is Finally Available In France
Comment
Back to NEWS.