Phantom braking lawsuit: California Tesla customer demands damages for everyone
Aug 30,2022 | Chloe Lacour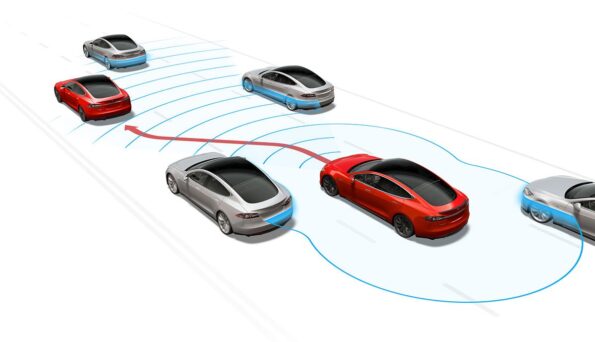 As Tesla continues to perfect its FSD beta software for autonomous driving, customer complaints about the current Autopilot system continue to be filed with the US agency NHTSA on an almost daily basis. Since the end of 2021, there has been an increase in inputs via so-called phantom braking, in which the Tesla autopilot suddenly reduces the speed sharply for no apparent reason. According to a report, one of the affected owners now even wants to file a class action lawsuit against Tesla.
Autopilot behavior "dangerous nightmare"
This February, NHTSA launched a preliminary investigation into the Tesla system in Model 3 and Model Y since 2021 based on 354 complaints from the previous nine months . In early May, she requested extensive information from Tesla on cases of phantom braking and reported 758 complaints. These reports to the authorities can be viewed publicly – new ones are being added practically every day. A preliminary investigation is the first step in a process that may result in a voluntary or mandated recall.
There was no new information from the NHTSA about the status. But as the news agency Reuters reported on Monday , the owner of a Model 3 in San Francisco is now suing Tesla because of the phantom braking. He wants to achieve that the procedure for a class action is explained. The unwanted autopilot behavior is a "scary and dangerous nightmare," his lawyers are said to have written. According to the Californian's application, all affected Tesla owners and lessees should be included in the lawsuit.
Tesla is supposed to do more than just compensate for damage
According to Reuters, compensation payments are required for the financial damage resulting from repair costs, reduced residual value and the price of the autopilot system. As is customary in the USA, Tesla should not only compensate for the actual damage, but also be punished with a higher payment for misconduct ("punitive damages"). According to the lawsuit, this consists of concealing autopilot safety risks and violating California competition laws. A specific amount of the claim is apparently not mentioned and a decision has not yet been made on the approval of a class action lawsuit for all affected Tesla owners in the USA.
Related Articles
Elon Musk will launch the Tesla House; it will cost $198,000
Comment
Back to NEWS.