Plenty Of German Tesla Model Y For Rent: Several 100 Should Come To The Sixt Fleet In Q3
Jul 10,2022 | Chloe Lacour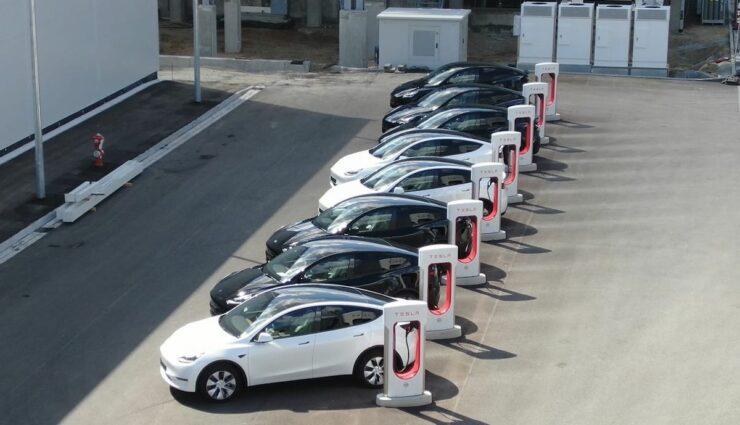 With the Model Y, Tesla was able to at least stay in the top 3 of German new registrations of electric cars in June, despite severely limited supplies from China - with 2144 units, it pushed itself between the small cars Fiat 500 Elektro and VW e-Up. And as it now shows, almost every second of these Model Y could have come from the German Gigafactory. Because the car rental company Sixt confirmed on request that it had recently received "several hundred" of them.
Fleet purchases for German Model Y
Previously, had received information from knowledgeable circles that a large German car rental company had ordered a high three-digit number of Model Y from the German Tesla factory. You could hear 750 pieces. Sixt did not confirm this specific number, but the statement of several hundred Model Y does not contradict it either. Also new is the statement that these have recently arrived. Sixt also confirmed that part of this Model Y is the Long Range variant (see photo above), which is still imported from China for normal customers.
In the total of 2,144 Model Ys newly registered in Germany in June, there could be up to 750 for Sixt alone. According to information from informed circles from the beginning of this week, there were also other large orders, including from a well-known provider of electric car subscriptions. In addition, the specialized rental company Electric Runner reported and announced that it had also ordered 50 Model Y Performance. Most of these should be ready for pick up this week -- which means they're no longer factored into Germany's June new registrations and Tesla's second-quarter deliveries.
At the young company Electric Runner, it shouldn't be long after the handover until the fresh Model Y Performance is ready for rent. Sixt also wants to offer the electric cars from the Gigafactory in Grünheide in the third quarter, as a spokesman said. The Model Y Long Range below could even be exclusive for the time being, even if they will probably not differ from those from China when booking - they have been available from Sixt together with the Model 3 since this April, as well as from Avis.
A well-known electric car rental company hesitates
The professional interest in the German Teslas is great. However, the well-known electric car rental company's next move was rather cautious. When asked by, Managing Director Stefan Moeller confirmed that there is at least some Model Y Performance there, but currently, there are only 10 of a total of around 40 electric cars of all Tesla models in his own range, he said. When the Model Y was introduced in Germany, customer interest in the Model 3 initially remained more pronounced, but since Tesla reversed the price relationship between the two, this has changed.
Related Articles
Tesla Boss Chickens Out And Cancels Twitter Takeover
Comment
Back to NEWS.