Production In The Tesla Factory With Panasonic Is To Be Increased Again
Aug 17,2022 | Chloe Lacour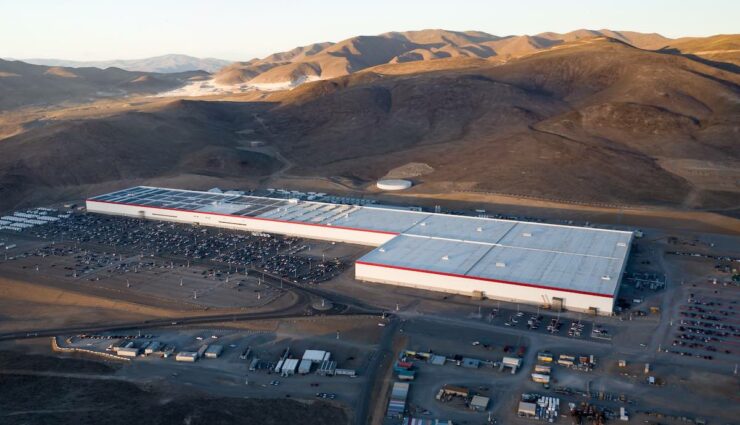 Tesla's battery and accumulator factory in the US state of Nevada, operated together with Panasonic, was the world's first gigafactory simply because the term did not exist before - it was invented by Elon Musk or his team for factories that produce batteries by gigawatt hours produce or build. With a capacity of around 20-gigawatt hours, Giga Nevada, as it is called today, was actually the largest battery factory in the world in 2018. There are now much larger factories and projects, including those from Tesla and Panasonic. But according to a report, even more, is to be extracted from the very first Gigafactory.
Japanese factory professionals with Tesla
The decision for Tesla as a partner for an investment worth billions was a risk, but after initial difficulties and intermittent upsets, it paid off. While Panasonic only gradually increased production in Nevada, Tesla began to buy from other manufacturers on a large scale in China and announced in September 2020 that it would start battery production itself. The joint gigafactory, therefore, plays a less central role than it used to.
It is still needed, especially since the mass production of Tesla's own 4680 batteries will take longer than announced in 2020. And as the business newspaper Nikkei Asia reports, Panasonic is currently not necessarily investing additional money in the Gigafactory in Nevada, but time: dozens of skilled workers from Japan have been sent to the USA since June to get more out of the battery systems in the factory get out. The goal is to increase production by 10 percent by 2024.
Production efficiency at the US site should be brought up to the level of domestic factories, a Panasonic executive said, according to the report. The new goal is 43-gigawatt hours per year - enough, for example, for around 550,000 Model 3 or Model Y with long-range batteries. Batteries from Nevada are used for these two electric cars at the Tesla main plant in Fremont. The new Gigafactory in Texas initially produced Model Ys using 4680 battery packs but has reverted to the conventional 2170 format for now.
Panasonic plans US factory for 4680 batteries
Tesla can hardly get enough of these batteries either - as you can perhaps see from the fact that the medium LR variant of the Model 3 was temporarily removed from the program in the USA. After all, the planned increase in Nevada corresponds to 50,000 additional electric cars. But the dimensions are becoming increasingly different. This March, Panasonic announced Tesla's 4680 formats as a new way forward, and in July it was announced that the Japanese company plans to build a new factory for it in the US state of Kansas. According to a market researcher, Tesla wants to purchase a full 2 ​​terawatt hours of batteries from Panasonic in the next few years.
Related Articles
Tesla Allowed Building A Huge Megapack System On A Factory Site In Texas
Comment
Back to NEWS.