Samsung Electro-Mechanics will supply camera modules to U.S. electric car maker Tesla
Jun 10,2022 | Chloe Lacour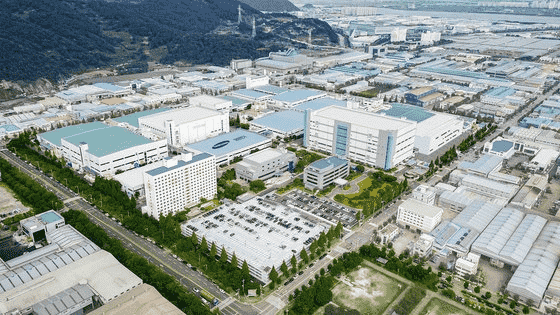 Panoramic view of Samsung Electro-Mechanics' Busan office.
According to news from the electronic components industry on the 8th, Samsung Electro-Mechanics recently signed a contract with Tesla to provide camera modules for electric vehicles. The delivery scale is estimated to be in the 4-5 trillion won range. This is the largest single contract ever.
The camera module installed in the car has the function of taking pictures of signals, road signs, obstacles, etc., and sending them to the processor that acts as the brain of the electric car.
Samsung Electro-Mechanics camera modules are expected to be installed in major passenger cars and trucks such as Tesla's Model X, Model Y, Model S, and Model 3, which will begin released this year.
Tesla has identified suppliers this time, with a focus on maximizing the camera module specifications for future EV releases.
The camera module 4.0, which Samsung Electro-Mechanics will mass-produce as early as next month, has 5 megapixels, five times the 1 megapixel of the existing camera module 3.0. Sensing capabilities for recognizing and perceiving objects have also been enhanced.
With this order, Samsung Electro-Mechanics has established itself as a core parts supplier for Tesla. Analysts believe that it is of great significance for the South Korean electronic components manufacturer to become the main supplier of Tesla, the world's largest electric vehicle market.
"Tesla has a tendency to continue trading cooperation with major Samsung affiliates. Tesla has recognized Samsung's technical capabilities and performance, and Samsung Electronics Group's position has changed," said a component industry source.
Samsung Electro-Mechanics, which entered the automotive camera module market in 2010, is a latecomer in the field. So far, the supply ratio of camera modules installed on Tesla electric vehicles is 30% of Samsung Electro-Mechanics and 70% of LG Innotek, but with this order, Samsung Electro-Mechanics is 80% and LG Innotek is in the range of 20%. repeat.
This is the first time that Samsung Electro-Mechanics has surpassed LG Innotek in supplying camera modules for electric vehicles.
Samsung Electro-Mechanics has been focusing on developing in-vehicle camera modules as a new business for two years. This means that orders gain an advantage due to further improvements in technology. Last year, Samsung Electro-Mechanics received only 490 billion won for camera modules provided to Tesla.
Related Articles
Tesla China production rebounds sharply to 33,544 vehicles in May - more than triple the previous month
Comment
Back to NEWS.