Saving In The Autopilot Team: Tesla Is Said To Have Laid Off More Than Half Of Its California Office
Jun 29,2022 | Chloe Lacour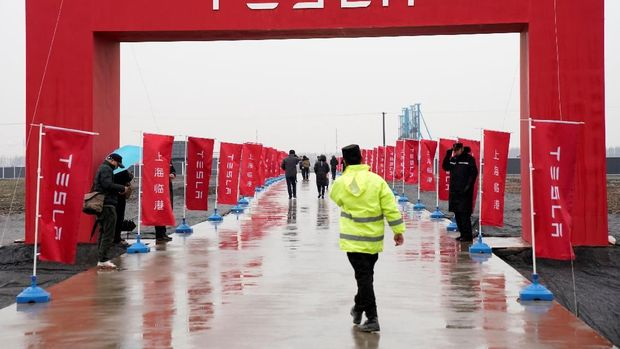 Shortly after CEO Elon Musk announced in an internal email to management in early June that 10 percent of all jobs would be cut at Tesla, he limited this to the "salaried headcount" in another email office area. Manufacturing jobs, on the other hand, are safe, he said, and the number of hourly workers at Tesla will actually increase overall. However, that doesn't seem to mean that Tesla wants to keep all of those employees: About 200 on the Autopilot team are said to have now been laid off.
Tesla gives up external location
The news agency Reuters, which had already received the first Musk mail with the broad announcement, reported on this on Wednesday. A Tesla office in San Mateo, California, has been closed, the new report says, citing those affected. About 200 employees who worked there on the autopilot system would have to go. The initial plan was for them to gradually move to an office in Palo Alto, but on Tuesday most of the San Mateo team was fired instead.
This information was confirmed on LinkedIn by Caeser Rosas, who according to his profile is a Data Annotation Specialist at Tesla. He himself and most other employees in San Mateo had been fired, he wrote. According to Reuters, the team there mainly dealt with data labeling for the autopilot system, i.e. the evaluation and labeling of image material. Most of the members who have now been fired have been paid by the hour. In total, the team is said to have consisted of 350 people, some of whom had previously been relocated.
Autopilot team expanded in New York?
In an interview at the end of May, CEO Musk put the number of human "labelers" at Tesla at around 1,500. With the help of computers, their productivity could be increased by a factor of 1,000, or at least a hundredfold, he explained. As such, the layoffs in the external team of autopilot helpers may simply have to do with less need created by advances in automatic data labeling. However, according to a Bloomberg report, Tesla recently expanded its team for this task at its gigafactory in upstate New York. There are paid less per hour than in California.
Related Articles
Tesla Fired Nearly 200 Employees On Its Autopilot Team
Comment
Back to NEWS.