Semi-progress: Tesla Truck For A Test At Pepsi Subsidiary, New Megacharger Installed
Jun 20,2022 | Chloe Lacour
When Tesla presented the semi-truck in November 2017, fans were enthusiastic and professional customers grabbed it. Several companies, also in Europe, announced large pre-orders in the weeks that followed, including Frito-Lay, a subsidiary of the food group PepsiCo. Like other Tesla products, the electric truck initially announced for 2019 has been delayed - according to the latest statement from CEO Elon Musk, the Tesla Semi is now set to arrive next year along with Cybertruck and Roadster. Apparently, the first customer has already received the first example for their own tests - and another megawatt charging station for it.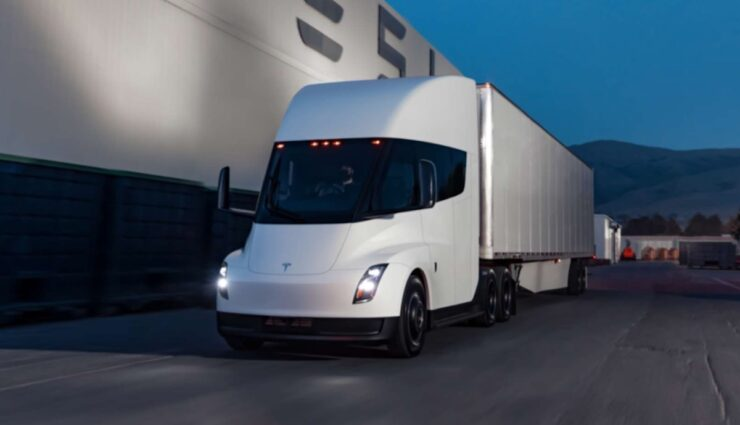 Tesla truck for testing at Frito-Lay
The semi-order from Frito-Lay at the end of 2017 was by far not the only one, but at 100 pieces it was the largest known to date. In fact, the Pepsi subsidiary seems to have secured preferential treatment at Tesla. Last March, its CEO was surprised by saying that the first Tesla Semi would be delivered before the end of 2021. He repeated that in November, despite CEO Musk pushing the July launch further to 2022.
Ultimately, the expected semi-delivery also failed to materialize at Frito-Lay, but at least concrete preparations for this were reported this January. Megapack batteries from Tesla and the first "mega chargers" were installed on one of the company's premises in California - the supercharger successors should be able to recharge electric trucks with megawatt power. Some of them already exist at the Tesla battery factory in the state of Nevada. And Frito-Lay is said to have gotten another one now, as well as a semi to test out for at least a week.
Semi info disappeared from Europa websites
The blog Teslarati reported on this last Thursday, to which photos were sent by a reader. One of these shows a semi next to one of the now four mega chargers on-site, which may be being plugged in to charge. The electric truck is said to have been at Frito-Lay's all week. Tesla seems to have produced at least a few of these in the meantime and to be able to spare one of them for some time. That same week, a Semi was spotted on a street in Palo Alto, and on Friday one turned up with a cyber trick at an auto show in Michigan, pretty much the other side of the US.
According to Teslarati, according to employees at Frito-Lay, the Tesla Semi is to be put into regular service "soon", although it is not clear whether the first can now remain there permanently and when and whether the remaining 14 from the initially expected delivery of 15 pieces come. In any case, according to CEO Musk, things should also start for other customers in 2023. In Europe, however, there was a step backward in May: Tesla removed the semi from its configurator in all but three countries.
Related Articles
Dissatisfaction In The Tesla Factory In Grünheide: Employees Are Leaving The Company
Tags
Tesla Model Accessories
Comment
Back to NEWS.