Significantly more Tesla deliveries are expected from September - and higher prices again
Aug 29,2022 | Chloe Lacour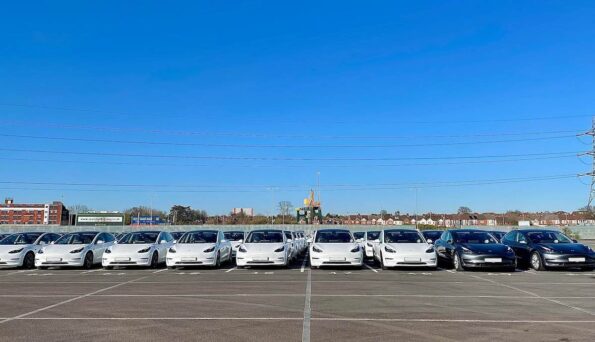 The shortage of automotive semiconductors and other components that have persisted since autumn 2020 seems to be gradually coming to an end after several early warnings. According to an Asian publication, thanks to a better supply of parts, the new Tesla factories in Germany and the USA will soon be able to significantly increase their output. However, suppliers are said to have used the previously tense situation to enforce price increases at Tesla too – which probably also means rising prices for customers.
Better Tesla supply from September
Sources in the supply chain are already registering significantly more demand from Tesla, according to DigiTimes Asia's report released this week. In the Gigafactory in China, which was recently converted again, production is going well again. The power interruptions in the important supplier province of Sichuan have not had a negative impact on Tesla so far.
During the chip crisis, many car companies began to prefer large electric models with higher margins. The result was falling sales, but profits were at record levels. The margins were led by Tesla, which, however, chose a different strategy: functions that seemed insignificant, such as adjustable lumbar support for the front passenger, were deleted. Tesla also used its in-house IT expertise to write software for alternative hardware at short notice.
That allowed higher volumes amid the global shortage, and as it's now ending, Tesla should ramp up its production all the more, according to DigiTimes. Due to the intensive occupation with chips, there are now more different products to choose from. However, some suppliers managed to push through higher prices "in intensive negotiations" with Tesla. As a result, market observers would also expect price increases for the company's electric cars. There is talk of 1000-2000 dollars more from September.
Advisors see lower auto margins
Meanwhile, the consulting firm EY reported that the sales of the world's 16 largest automakers rose to a new record in the second quarter of 2022, despite a 10 percent drop in sales. However, operating profit fell by 9 percent and the average margin fell to 7.9 percent - a figure that was still led by Tesla at 14.6 percent. An EY consultant commented on the analysis that the days of dream margins would soon be over. In the coming months, car production is expected to increase thanks to better semiconductor supply - as well as the problems on the demand side due to economic weakness and a possible energy crisis.
Related Articles
"Zero Accidents Are Possible": Autopilot Director At Tesla Explains The Way To Autonomous Driving
Tesla Model 3 Roof Racks I 2017-2022 Roof Rack Aluminum Cargo Cross Bars (Set of 2)
Comment
Back to NEWS.