Spacex To Accept Dogecoin Payments, Following Tesla Soon
May 30,2022 | Chloe Lacour
If nothing goes wrong, Elon Musk may approve the use of Dogecoin for Starlink subscriptions.
Four months after Tesla announced that it accepts Dogecoin, Elon Musk announced plans to use Dogecoin to pay for SpaceX products.
SpaceX and Tesla CEO Elon Musk has been a constant supporter of Dogecoin since 2019 and has said he is interested in accepting meme coins among his companies.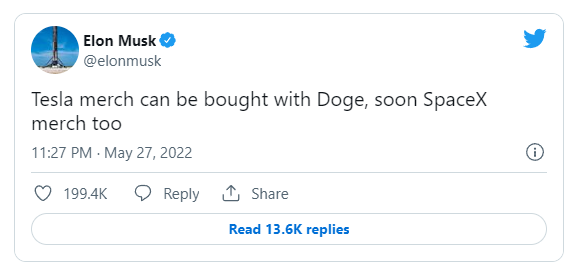 In the past, Elon Musk's regular Twitter promotion of Dogecoin had a huge impact on the market. But now that the reveal of plans that SpaceX will accept the latest Dogecoin payment won't have much effect on the price of the meme coin.
Data from TradingView shows that DOGE has dropped 35% between March 8 and the present.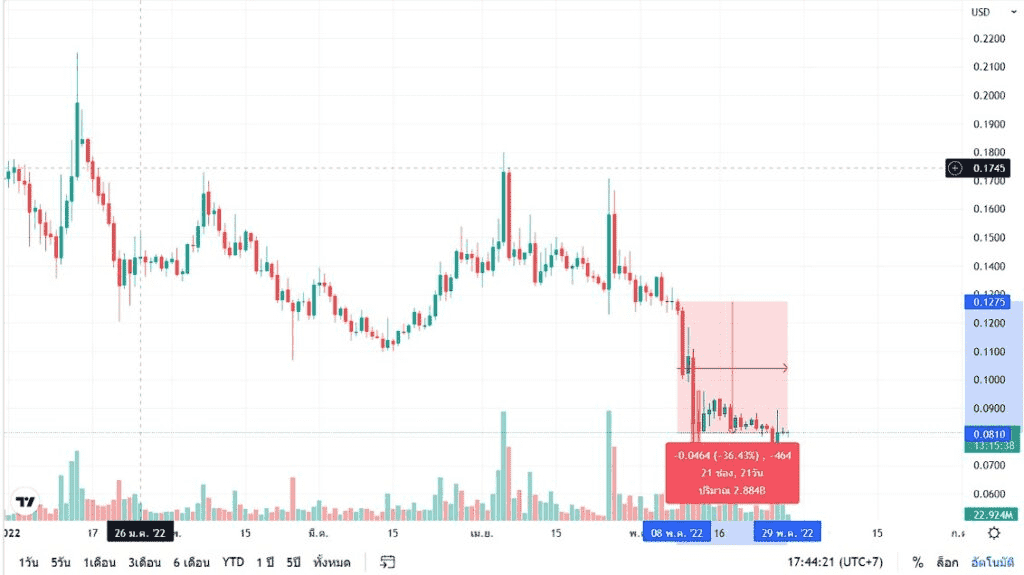 But in December 2021, Dogecoin surged more than 25% after Elon Musk said Tesla would accept Dogecoin, and many speculated that Elon Musk believed that DOGE would be a payment option. Better than Bitcoin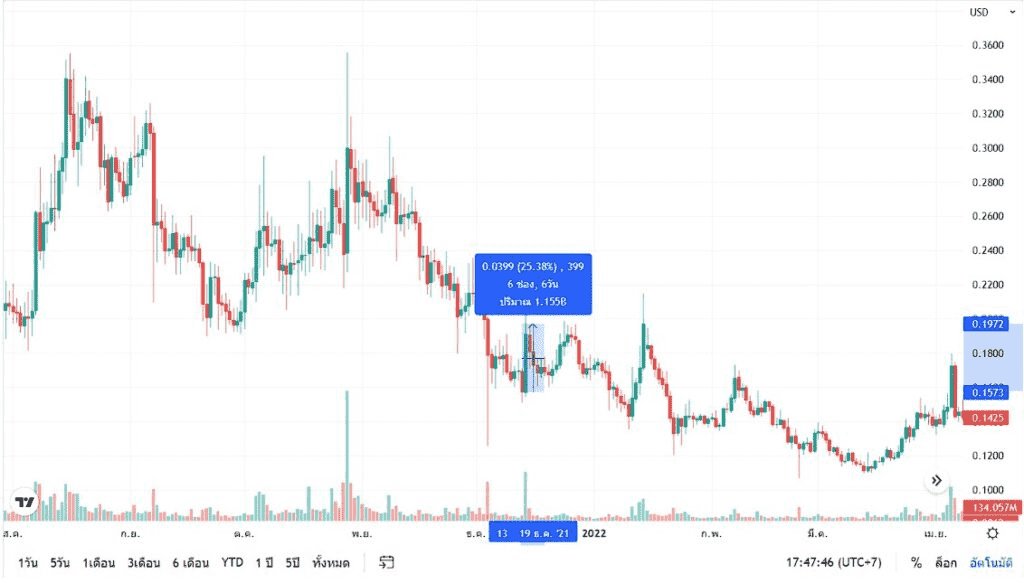 If nothing goes wrong, Elon Musk plans to license DOGE tokens for Starlink subscriptions.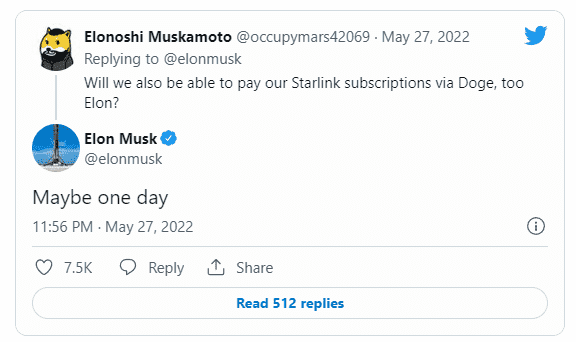 And recently, Elon Musk has warned people who use Deepfake to impersonate him in promotions. Cryptocurrency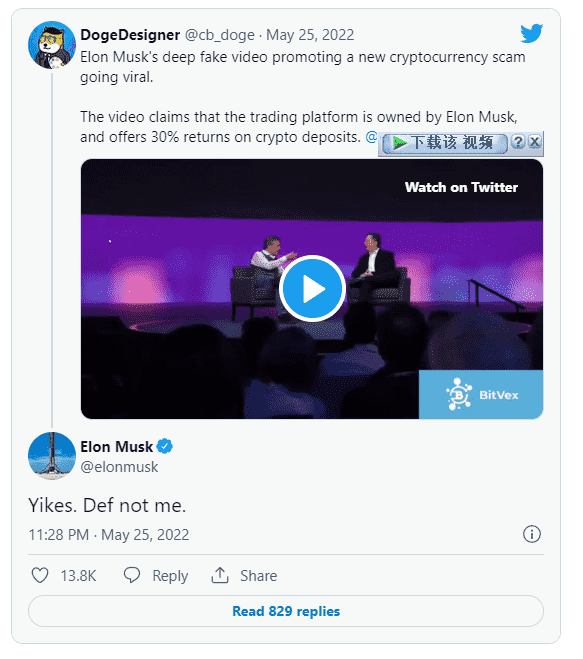 The video that has been produced talks about a platform that offers returns on deposits. Cryptocurrency up to 30%
Related Articles
Tesla Model 3 Should Drive 15,000 Kilometers – Without Using A Charging Station
Comment
Back to NEWS.