Tesla Announces The Delivery Date Of The Cybertruck!
Jul 22,2022 | Chloe Lacour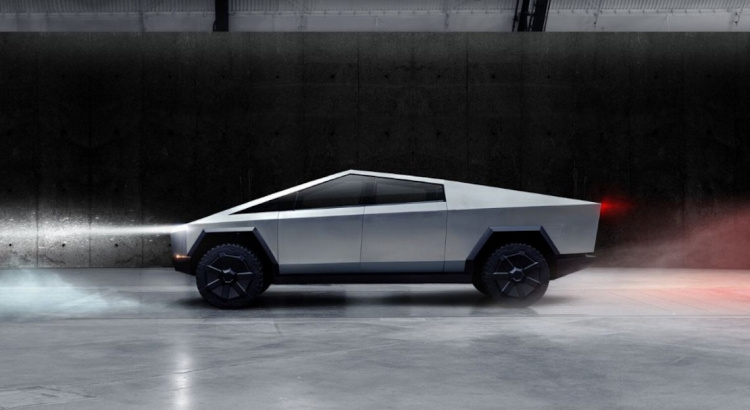 Elon Musk reveals that the first deliveries of Tesla Cybertruck should occur in the middle of next year. This after several postponements.
Good news for future owners of Tesla Cybertrucks. The delivery date of these models is finally known. On the other hand, they will have to arm themselves with a little more patience. Indeed, according to PhonAndroid, these will arrive in the hands of their buyers next summer at the earliest. Another short year of patience, then.
And again, these will be the first deliveries. Elon Musk, boss of the Austin firm, has indeed promised investors that "the company finally plans to deliver the first Cybertrucks by the middle of next year". Note that for the first time, the South African gives a fairly precise schedule. Indeed, the all-electric pickup with such an extravagant shape was first announced in 2021. Its arrival was then postponed to 2022.
The Tesla Cybertruck, too big to be true?
The Cybertruck would indeed have encountered various problems to land on the streets. The pandemic and the crises in the world must have already made it difficult for the Tesla teams. Then, its angular design would have complicated its design. The latter was too large, too wide for car parks and garages, or too high for tunnels. It would even have been too big for European streets, according to our colleagues.
The news of its arrival should in any case reassure the more than one million customers who have ordered this vehicle. 250,000 of them had come forward in the first week after its presentation. A number gradually climbing to 1,270,000 in November 2021.
The success of this vehicle is undoubtedly explained by its design and its technologies. Yet it costs nearly $58,000 on average. But an interesting particularity concerns its reservation. Indeed, the latter requires a security deposit of … 100 dollars, only!
Related Articles
Ford Batteries: Nickel-free Battery Option For Electric Cars
Comment
Back to NEWS.