Tesla Boss Calls Price Hikes 'somewhat Shameful'
Jul 21,2022 | Chloe Lacour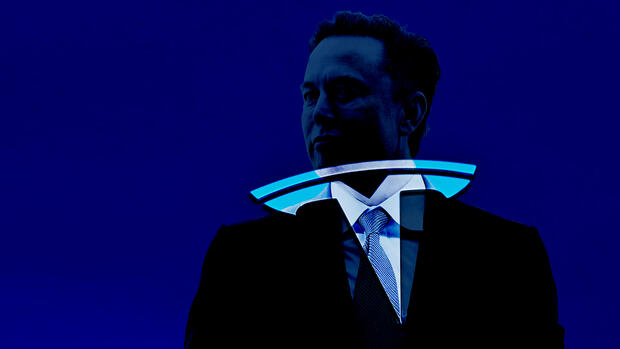 Tesla presented better numbers than expected. The gross profit margin continues to be the best in the auto industry. How big can the company still get – especially if the headwinds ease up?
Warn of difficulties in advance in order to then deliver better than expected – that was the case with the Netflix quarterly figures on Tuesday. And it continued at Tesla on Wednesday.
Analysts had expected sales and profits to fall due to the Covid production stop in Shanghai and start-up difficulties in Texas and Brandenburg. In fact, in early July, Tesla reported delivering 254,695 Teslas for the second quarter. In the first quarter, there were still 310,000 units.
Instead, second-quarter sales reported Wednesday were between $300 million and $500 million above Wall Street expectations. Tesla achieved sales of $16.9 billion. Less than in the first quarter of 2022 and the fourth quarter of 2021, but still 42 percent more than in the same period last year. What is particularly surprising is the profit of $2.2 billion, which almost doubled compared to the second quarter of 2021. And almost reached the traditionally strong year-end quarter. This was also due to the fact that Tesla raised prices several times. Tesla's gross profit margin, including sales of $344 million in emissions certificates, fell from 33 percent to 28 percent in the second quarter. But that's still the best in the industry. Volkswagen achieves about 18 percent.
The price hikes are a bit "shameful," according to Tesla CEO Elon Musk. But the reason is not greed for profit, but the increased prices for components and raw materials. The kilo price for lithium is said to have risen from $11 to $88 per kilogram.
The surprisingly good figures came against a backdrop of international tensions, recession fears, a strong dollar, Covid restrictions, and component supply difficulties. It begs the question of how strong Tesla will be when the company can finally go full throttle.
"We have the chance of records in the second half of the year," said Tesla boss Elon Musk with confidence. And he reiterated the goal of increasing annual production by 50 percent. You are a bit behind there, but the chance is there to catch up in the second half of the year. The internal goal is to achieve the production of 40,000 vehicles per week by the end of the year. Currently, 30,000 vehicles have already been reached in places. The main plants in Fremont and Shanghai are pioneers there. For Brandenburg, where production of 1000 vehicles per week was achieved in June, he named a target of 5000 vehicles by the end of the year.
According to Tesla, the demand is there. Depending on the model, you are currently struggling with delivery times of six months to a year. "We don't have a problem with demand," Musk clarified. "Maybe others have it, we don't." The challenge clearly lies in increasing production more quickly.
While Musk was worried about the future not long ago, he now has the feeling that inflation could ease by the end of the year. The availability of semiconductors is still tense. Especially with analog chips, but not in all segments. In addition, the crisis forced Tesla to use fewer chips in the vehicles or to use the available ones more efficiently.
Musk also sees no problems for Tesla with batteries. Access was secured through long-term contracts with suppliers. He also emphasized that the company's own battery development is not intended to compete with its partners. Instead, improvements will also be made available to partners.
According to Musk, however, "it doesn't take major technological breakthroughs in batteries to switch transportation to renewable energy." With the technology currently available, this is feasible. There is also enough lithium on earth, as well as iron. Rather, the challenge is to produce enough batteries. There is a shortage of processed lithium here. Musk once again called on entrepreneurs to get involved here. "It's like printing money, with margins like software, you can't lose at it," he claimed.
But then it doesn't seem to be that simple. Because, unlike writing software, processing lithium is very capital intensive.
As usual, Musk also spread confidence in autonomous driving. He hopes to solve it later this year. Currently, over 100,000 Tesla owners in North America have access to the beta software. Musk wants to raise the price again by the end of the year. In addition, one plans to bring the beta software to Europe - if the authorities there approve it.
However, Musk did not say a word about the ongoing testing by the US transportation agency NHTSA of the autopilot, Tesla's driver assistance system. Industry observers expect the agency could limit its use.
He only touched on the departure of Andrei Karpathy, who was responsible for artificial intelligence at Tesla and one of Musk's most important employees. "Andrej wants to focus more on advancing artificial intelligence in academia," Musk said. But Tesla has enough talent to solve the upcoming challenges of autonomous driving.
In the second quarter, Tesla sold almost all of its Bitcoin holdings, which are now down to just $218 million. A year ago it was $1.3 billion. "This is not a judgment against Bitcoin," Musk assured. It was because they wanted to activate as much cash as possible because of the regulatory shutdown in Shanghai. The sale added $936 million to Tesla's cash position. And in hindsight he was lucky. Because it took place before the really big Bitcoin crash, according to CFO Zach Kirkhorn, Tesla only has to write off $ 106 million.
According to Musk, it will also be possible to buy crypto coins again in the future. But: "This is a sideshow for Tesla." Hopefully, this insight extends to Twitter. Auto expert Alyssa Altman from the consulting firm Publicis Sapient sees the failure of the Twitter deal as a good sign. "Then Musk's public perception again that he's more focused on Tesla."
That can only be good for Tesla stock. Before that, however, there is still a legal dispute with Twitter in October.
Related Articles
Tesla In Q2/2022: $16.9 Billion In Sales And $2.3 Billion In Profit
Comment
Back to NEWS.