Tesla challenge from China: Xpeng with a pilot program for city assistant City NGP
Sep 23,2022 | Tesmag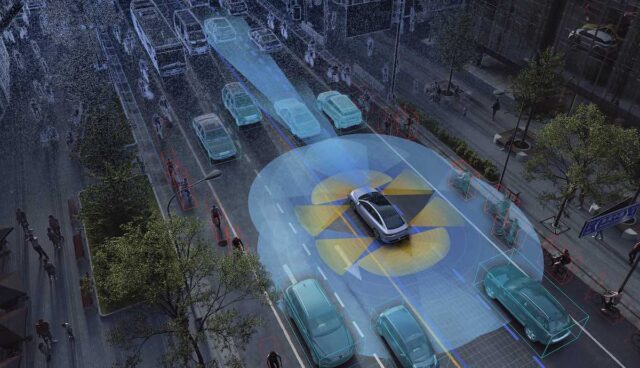 With the P5 electric car, the Chinese startup Xpeng ventured directly onto the territory of the Tesla Model 3 at the end of 2021 - the modern sedan is about the same length and offers similar ranges, but costs noticeably less. In addition, the P5 is the first vehicle in its segment to be equipped with a lidar sensor, which, together with cameras, is intended to enable automated driving in cities, not autonomous driving. The result sounds like Tesla's autopilot system, for which similar city functions are currently being developed with the beta software FSD. And in fact, Xpeng now has a kind of beta test like Tesla.
City assistant in electric car P5
Unlike Tesla's beta software, which began testing at least across the US (though arguably with a focus in California), Xpeng starts with the City Navigation Guided Pilot (City NGP) extension of its autopilot counterpart called Xpilot in a single city to: in Guangzhou where the company was founded in 2014. The first customers there could now install the function using a radio update, it said on Sunday without naming a number.
If a destination is entered in the navigation of a P5 with City NGP, the car can take over the entire range of driving tasks, explains Xpeng. These include keeping your distance, changing lanes to overtake and turn, merging, avoiding obstacles, paying attention to traffic lights, and turning and taking pedestrians and cyclists into account. This roughly corresponds to the range of functions of Tesla FSD, which according to CEO Elon Musk should at least reach all US customers who have paid for the autopilot option of the same name before the end of the year.
For the time being, however, the Tesla software is only in a beta test, which Musk is planning to increase by 60 percent this week to 160,000 participants in North America. Before that, they have to qualify via a safety score – the threshold for this is now falling from close to 100 points to at least 80. Similarly, Xpeng requires the first users of NGP City to familiarize themselves with the system for seven days and at least 100 kilometers drive before unlocking it for all roads that can be used with it.
Xpeng shies away from direct Tesla comparison
Xpeng did not reveal how many people the initial NGP "cohort" should consist of. Later, the pilot program will also be expanded to other cities in China, but there were no further details on this either. Xpeng also does not use the term beta test in its message and does not explicitly mention Tesla as the company on whose autopilot system seems to be based. The startup also apparently shies away from direct comparisons, because it writes that it is the first company from China to have an assistance system (ADAS) "at such a high level" for city traffic - but Tesla's headquarters are located there, despite the important Gigafactory in Shanghai still in the USA.
Related Articles
Giga Shanghai completes its expansion. Tesla will be able to increase production in China very soon
Comment
Back to NEWS.